NatureMadeHeartHealthThis shop has been compensated by Collective Bias, Inc. and its advertiser. All opinions are mine alone. #NatureMadeHeartHealth #CollectiveBias
Let's talk Omega-3s!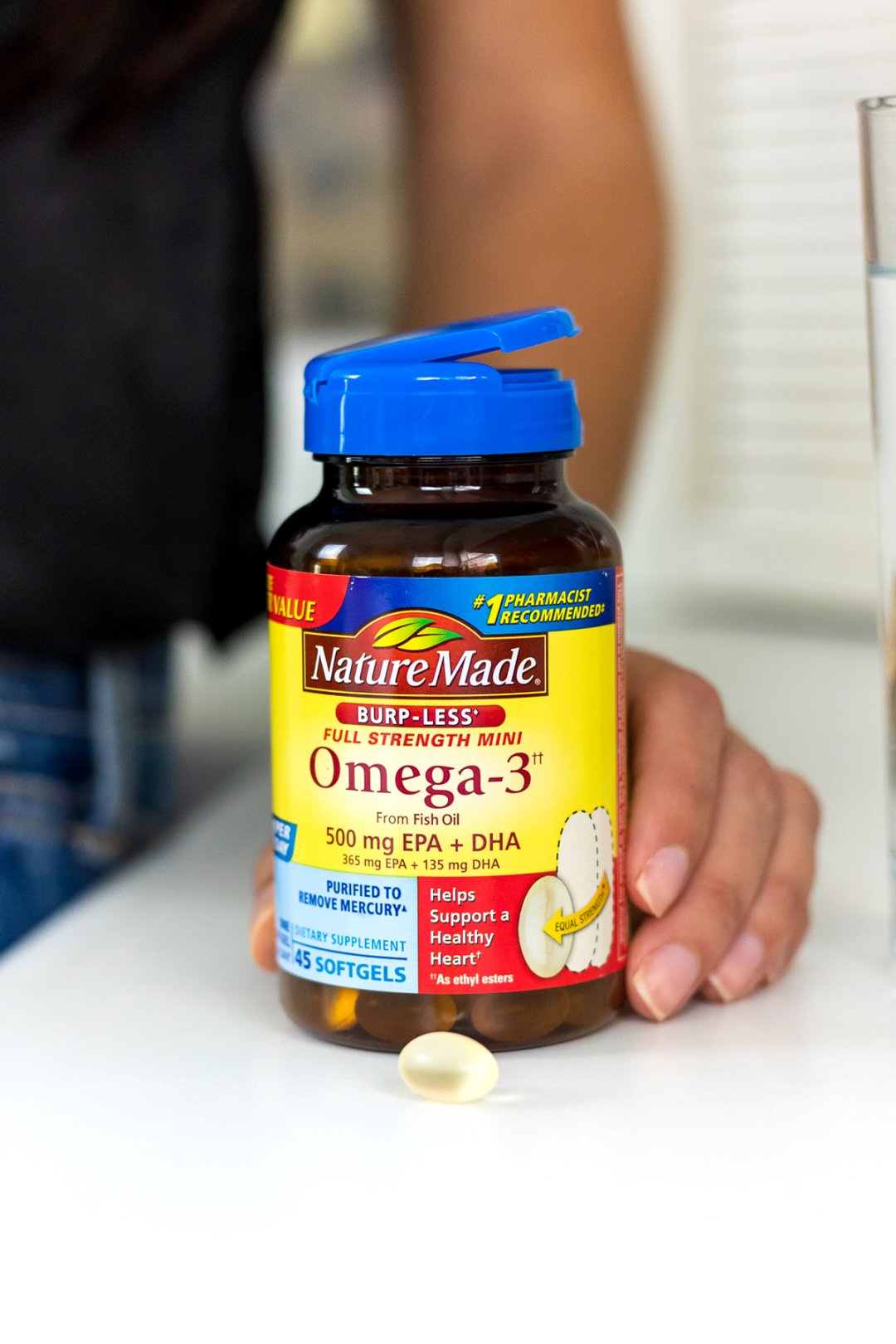 If fish oil isn't something you incorporate into your daily routine, I hope that by after reading this you'll have a better understanding as to why fish oil is so necessary for our bodies to stay healthy.
Well, let's start by saying that omega-3 fatty acids are a crucial nutrient for overall health. Our bodies cannot produce omega-3s on their own, which is why they are "essential fatty acids" that we must get through food and supplements.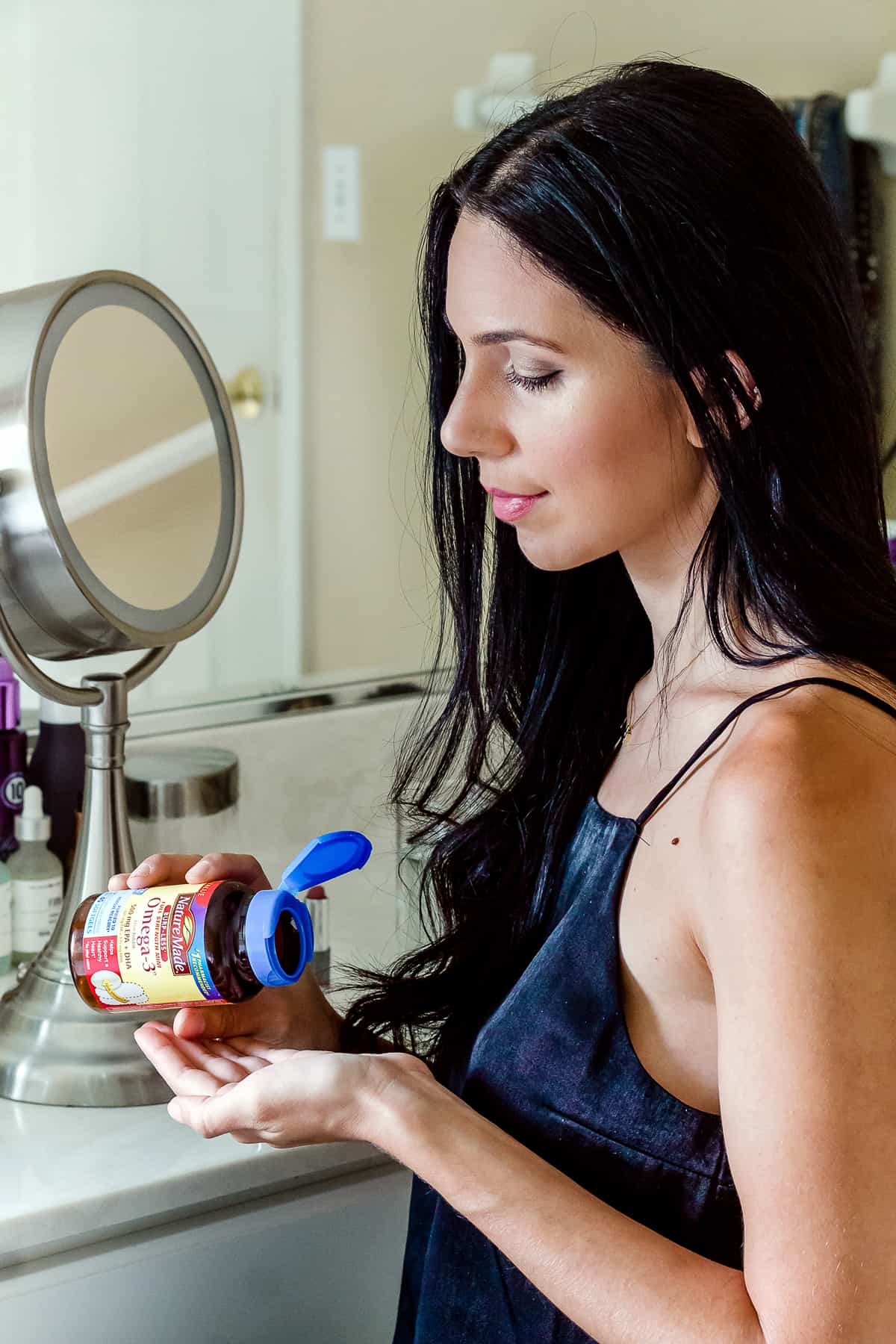 There are sooo many benefits of omega-3s, such as promoting heart health, reducing inflammation, preventing brain decline, and reducing the risk for cancer and autoimmune diseases†.
So, what are omega-3s?
There are three omega-3 fatty acids that are found in food – ALA, EPA, and DHA.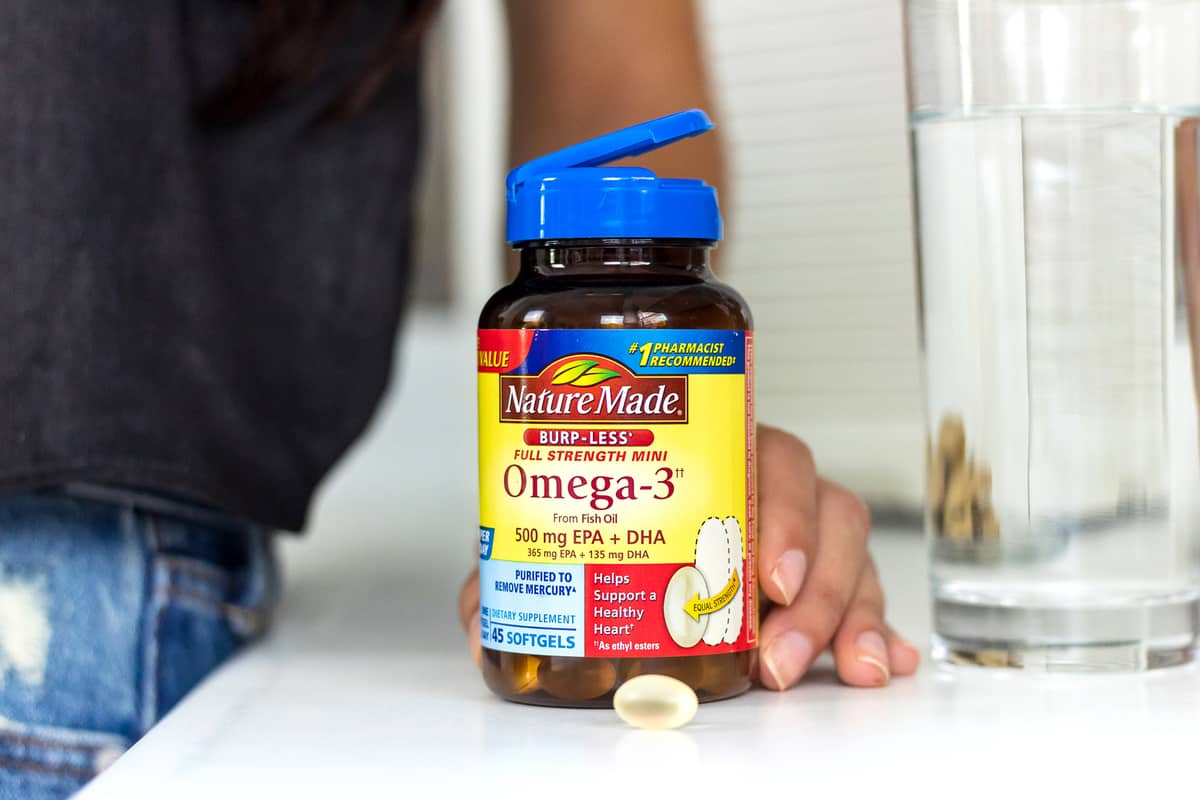 ALA (alpha-linolenic acid) is a found in plant-based foods such as green leafy vegetables, flaxseeds, chia seeds, walnuts. ALA are short-chain omega-3s which means that your body has to convert them into longer-chained EPA and DHA in order to be synthesized. Although it is very important you incorporate these types of foods in your daily diet, it isn't the most efficient way for your body the get essential fatty acids.
EPA (eicosapentaenoic acid) and DHA (docosahexaenoic acid) are the omega-3 fatty acids that are naturally found in fish, algae oil, and krill oil. These are the omega-3s that your body needs in order to get all of the benefits they offer!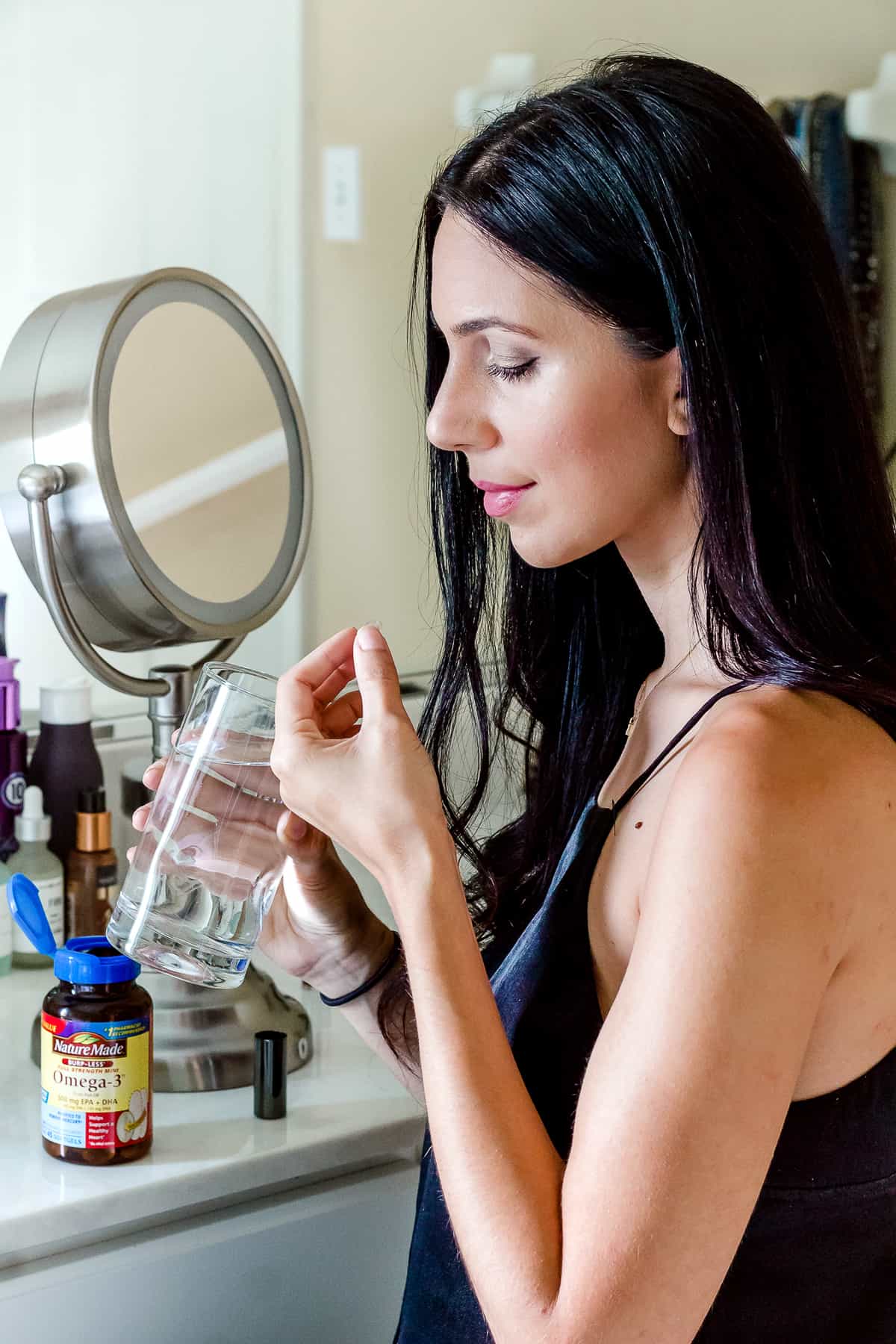 The recommended daily amount of EPA and DHA combined is usually around 250-500 mg, although individuals with heart problems, cancer, and other health problems can benefit from larger doses. According to a study of dietary data, most people that are consuming the Standard American Diet do not get enough omega-3 fatty acids.
Taking a high-quality omega-3 supplement such as Nature Made® Omega-3 can be a great benefit in your health. Nature Made®'s burp-less formula is a fish oil which is coated to prevent a fishy odor and aftertaste. They are the #1 pharmacist recommended vitamin and supplement brand*, and you can find all of their omega-3 supplements at Walmart!
My go-to fish oil is Nature Made® Burp-less Omega-3 Full Strength Mini, 500mg EPA+DHA. Their small size makes it so easy to take every morning before I begin my day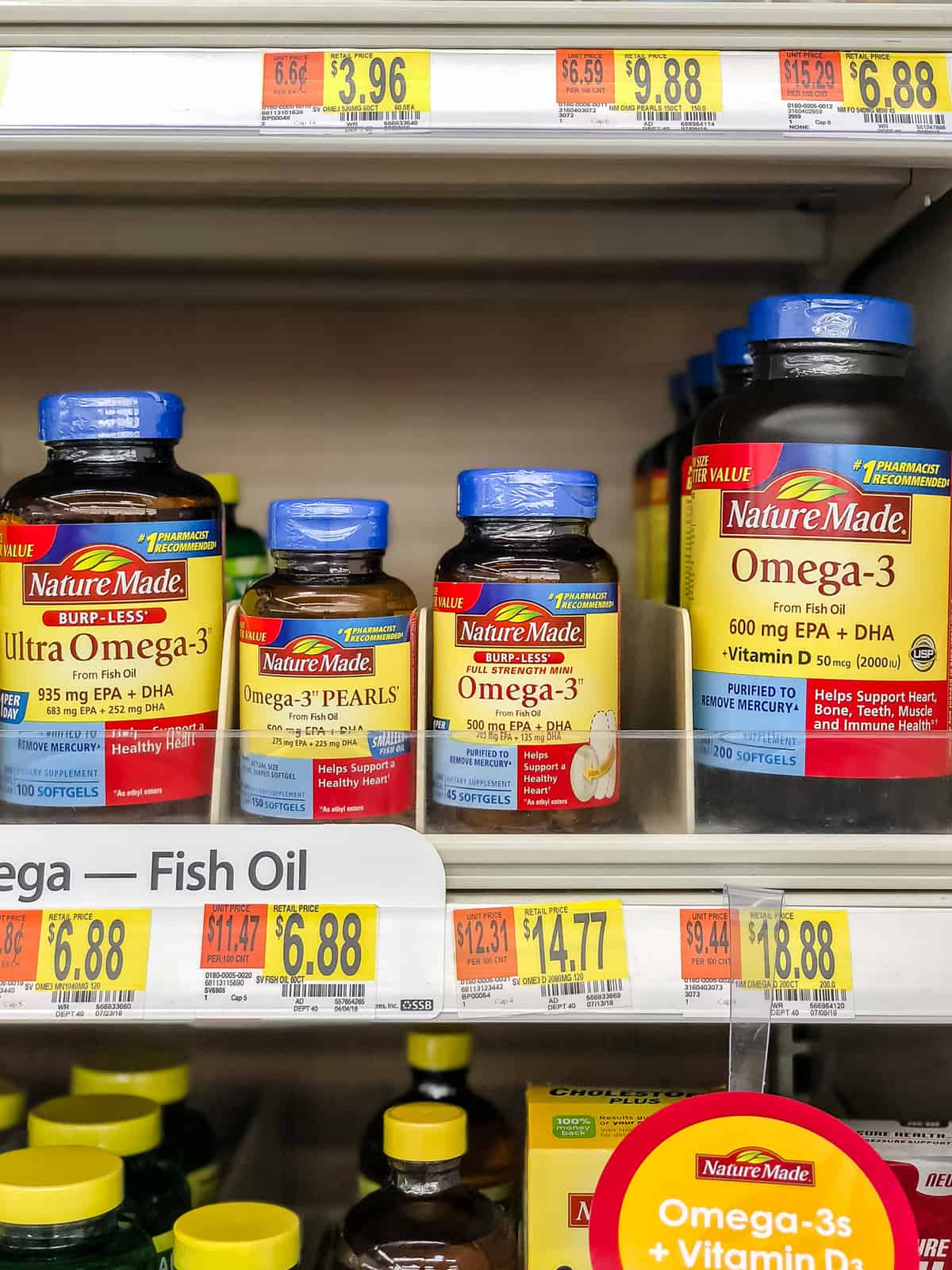 Nature Made® is part of my daily routine because of the high quality ingredients. Their fish oil is purified to remove mercury‡. Their fish oil supply comes from wild caught salmon, NOT farm raised fish. In addition, the supplements have no added colors, no artificial flavors, no yeast or starch, and are gluten free!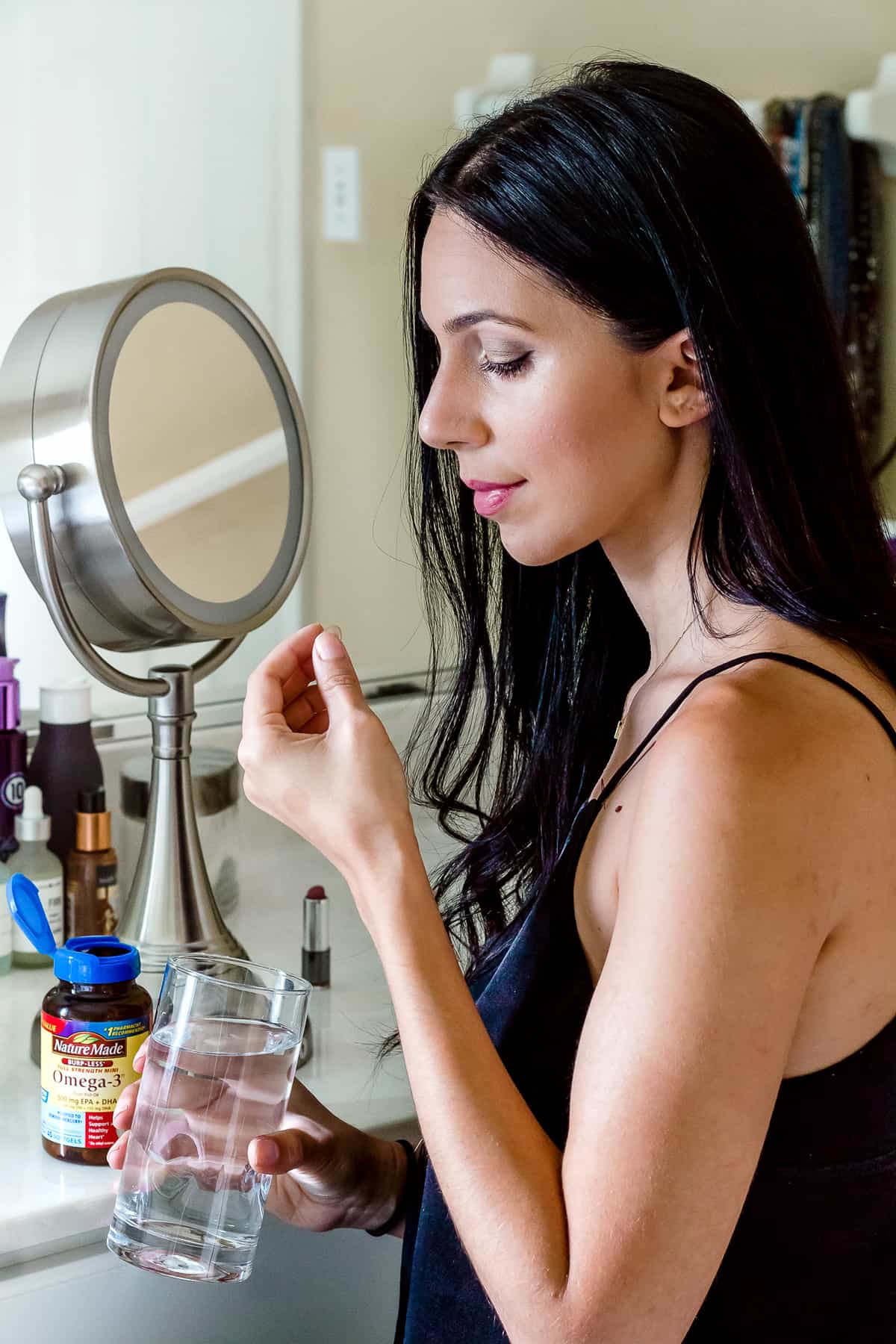 Text OMEGA3 to 555888 and watch a quick video from Nature Made to learn more about your Heart Health and Omega-3s at Walmart.
* Based on a survey of pharmacists who recommend branded vitamins and supplements.
† These statements have not been evaluated by the Food and Drug Administration. These products are not intended to diagnose, treat, cure or prevent any disease.
‡State-of-the-art purification processes to remove PCBs, dioxins and furans, and mercury to ensure purity levels below 0.09 ppm, 2 ppt WHO TEQs, and 0.1 ppm respectively.