It's fiesta time!!
The day is finally here - today is Cinco de Mayo.  We've been talking tacos and all thing Mexican all week, preparing for today.
I'm also starting something new today. Every Friday, I will be posting my current "favorite things". These are going to be everything and anything from food, to clothes, to random links I like around the web.
Today, however, I'm strictly staying to food. Mexican food that is. And drinks.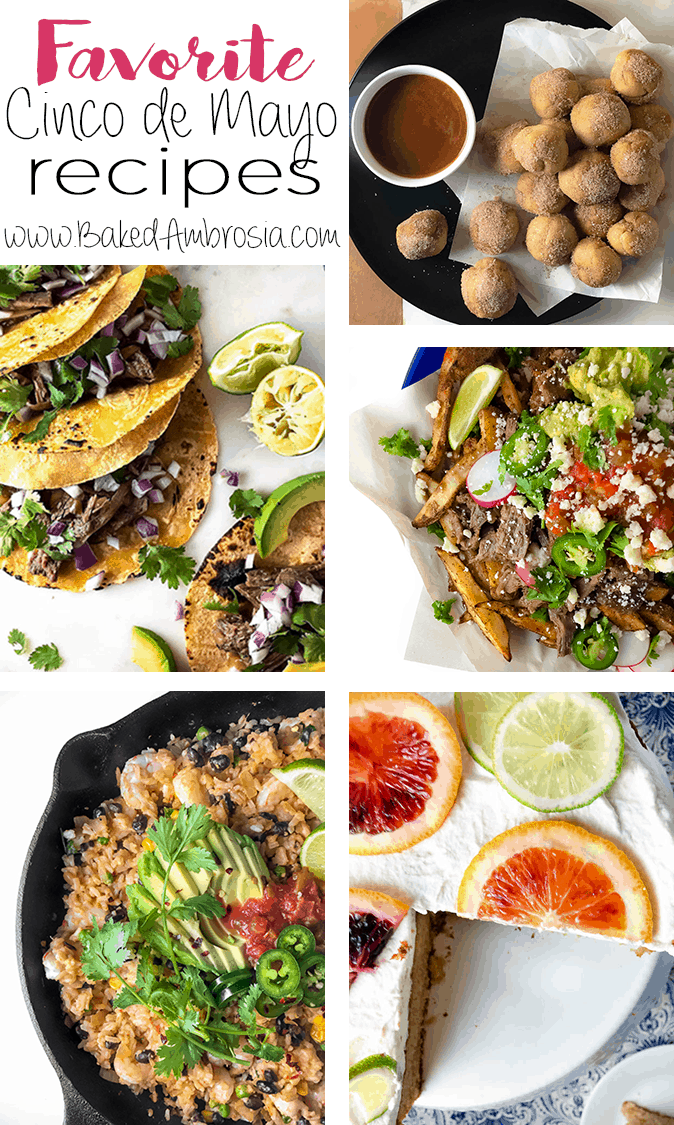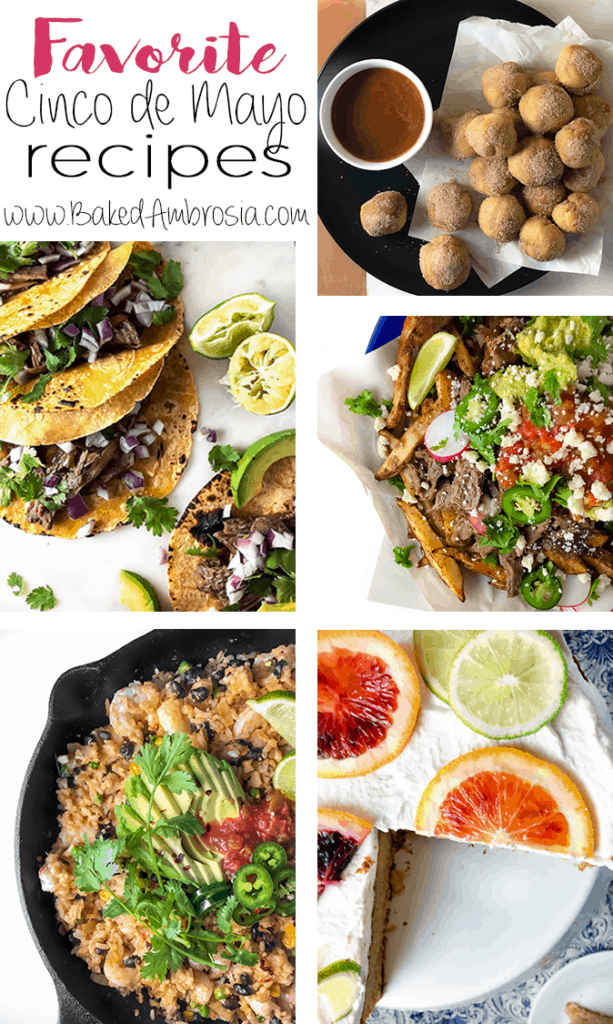 So, here are my favorite Cinco de Mayo Recipes.
Let's start with drinks..
Breakfast & Brunch
Guacamole, Salsa, & Dips
TACOSSS
Snacks, Meals, and More
Desserts