This shop has been compensated by Collective Bias, Inc., Abreva, Breathe Right, Clorox, Robitussin and Theraflu. All opinions are mine alone. #SoothesOfTheSeason #CollectiveBias
The holidays season is officially here! It is time for shopping, having friends and family over, good food, fireplaces, and cozy nights. This is the busiest time of the year, which is why there is no time for sick days in bed! I don't know about you, but every winter at least one person in my house feels under the weather. This holiday season be prepared to fight germs, stuffy noses, and fevers by stocking up on sick season essentials at Kroger.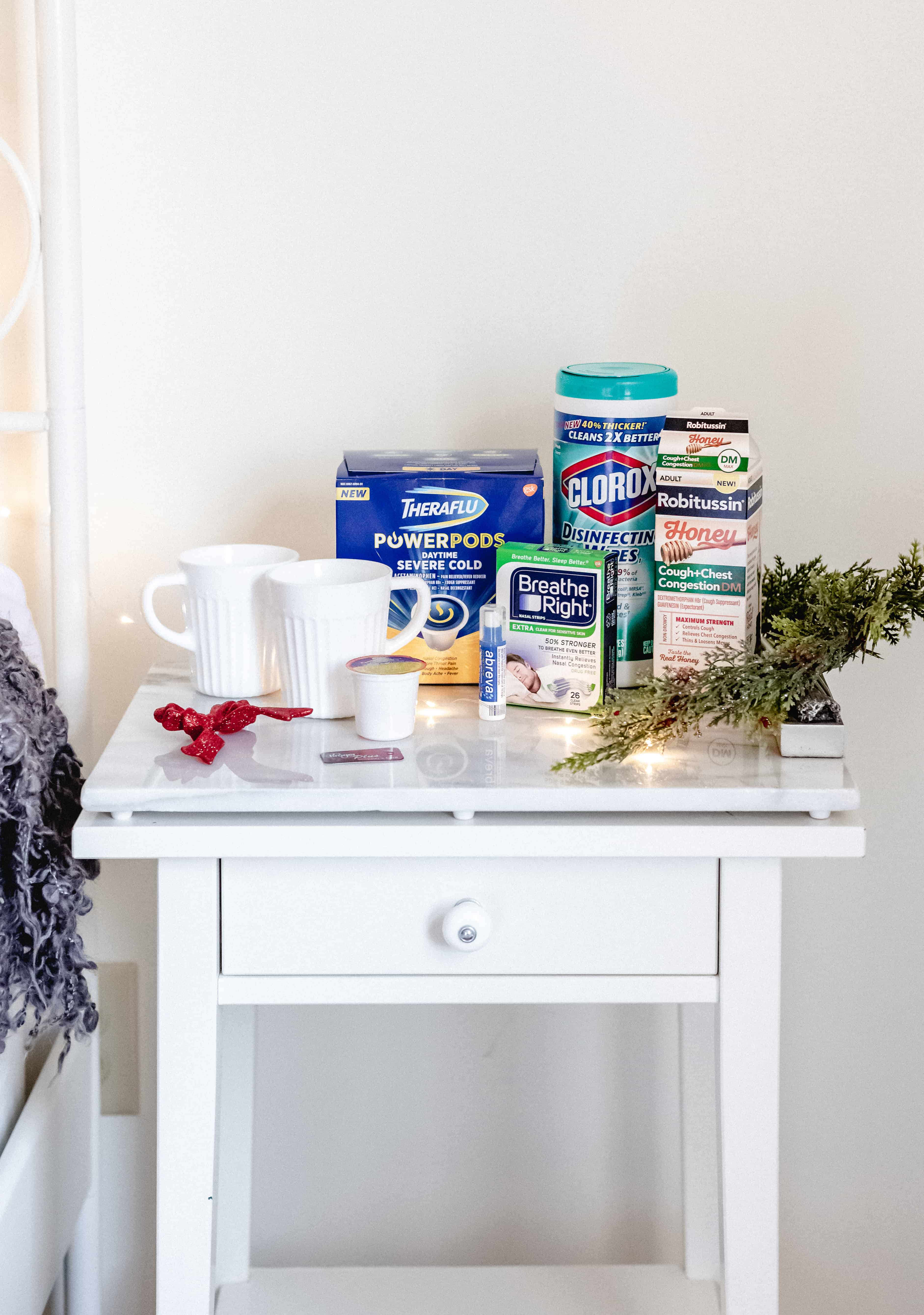 So, below are a few of my favorite ways to relieve my cold and flu symptoms this season.
    

Clorox® Disinfecting Wipes – The best cold and flu remedy is prevention! The holidays are all about hosting and entertaining. But, with people come germs. Clorox® Disinfecting wipe away 99.9% of the most common allergens*.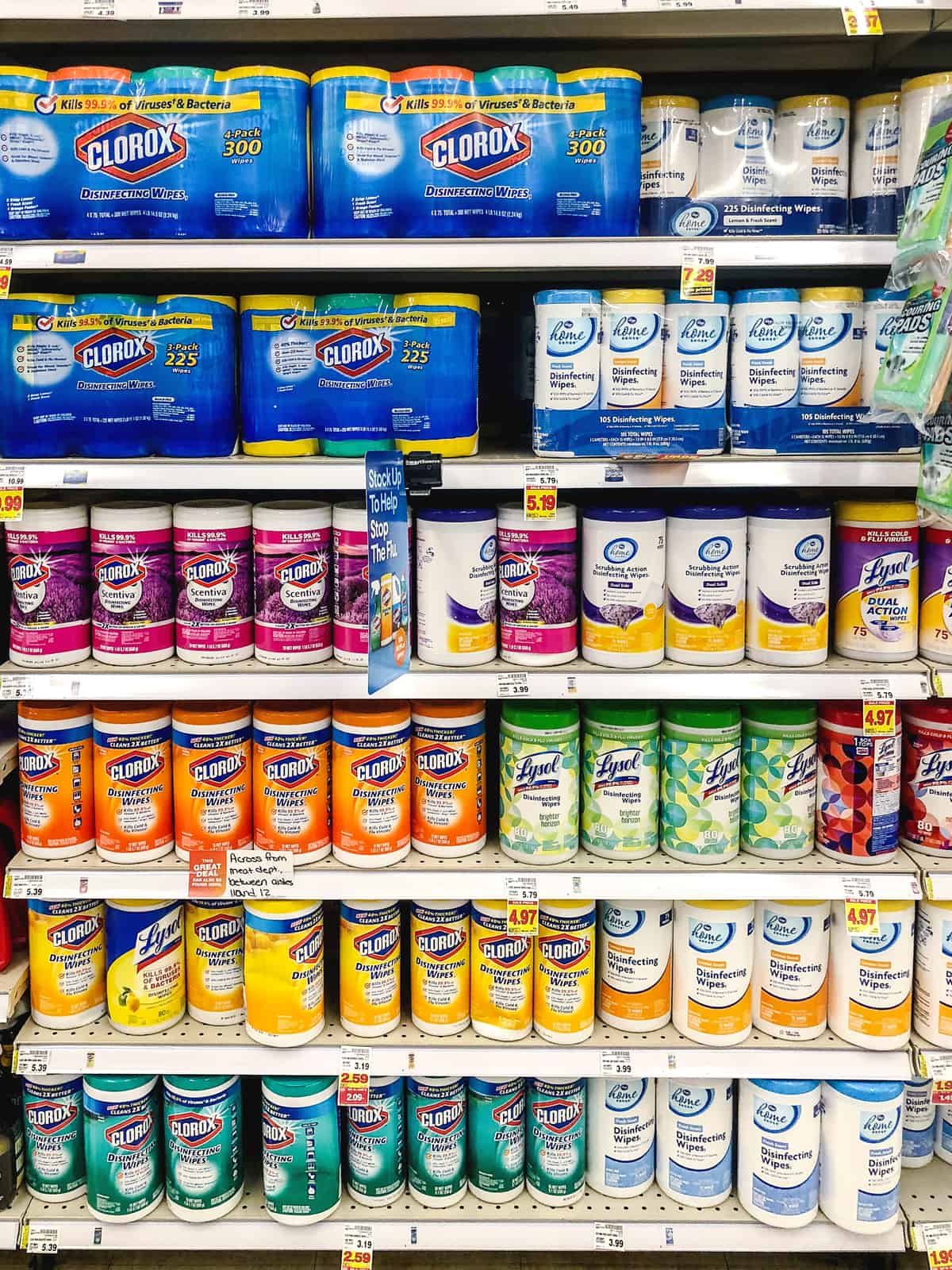 2. Theraflu Power Pods Daytime Severe Cold – My family has been using Theraflu for cold and flu symptom relief for years! Theraflu's NEW Powder Pods bring the relief from our medicine cabinets right into our kitchens! Your single-serve brewing machine will transform into a symptom relief center at the touch of a button. Theraflu Power Pods Daytime Severe Cold relieving pods fit right into your afternoon tea time routine! Simply, press, sip and feel relief. Theraflu Power Pods temporarily reduces fevers and relieves minor aches, congestion, cough, and sore throat. They are also available in Theraflu Power Pods Nighttime Severe Cold so that you get a good night's sleep! Beginning on 12/9/18 through 1/26/19 you can get $1 Off Any Theraflu or $2 Off Theraflu Power Pods, 12ct Powders, 40ct Caplets, and Syrups Twin pack at your local Kroger store.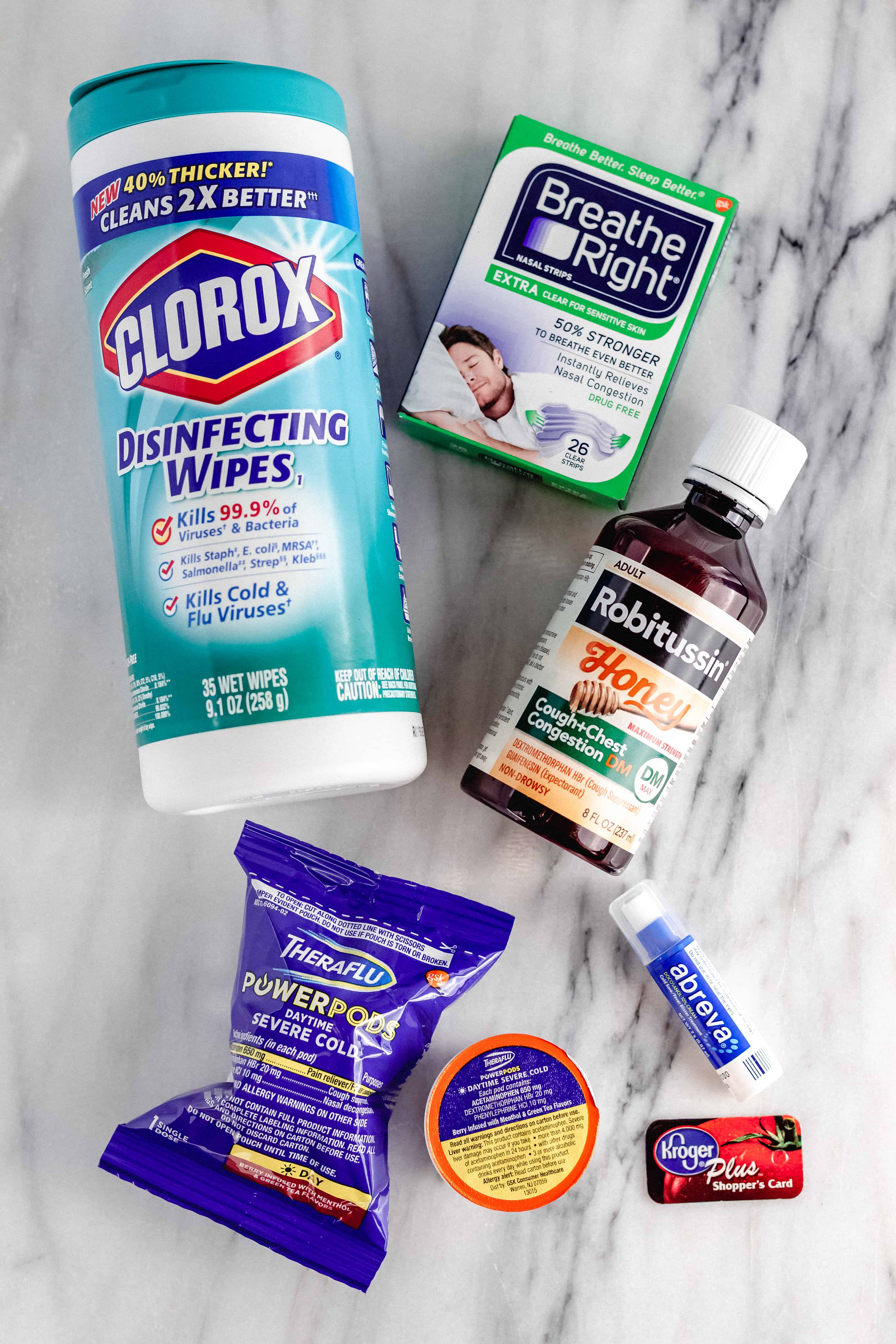 Robitussin® Maximum Strength Honey Cough & Chest Congestion DM - We've all been there – that cough that is super annoying. With Robitussin Honey, you can fight your cough. This powerful cough syrup soothes your throat on contact and provides cough relief for hours. Save $1.25 off your bottle of Robitussin

here

through 1/4/19.
Remember, Theraflu Power Pods Daytime Severe Cold and Robitussin® Maximum Strength Honey Cough & Chest Congestion DM should not be used at the same time.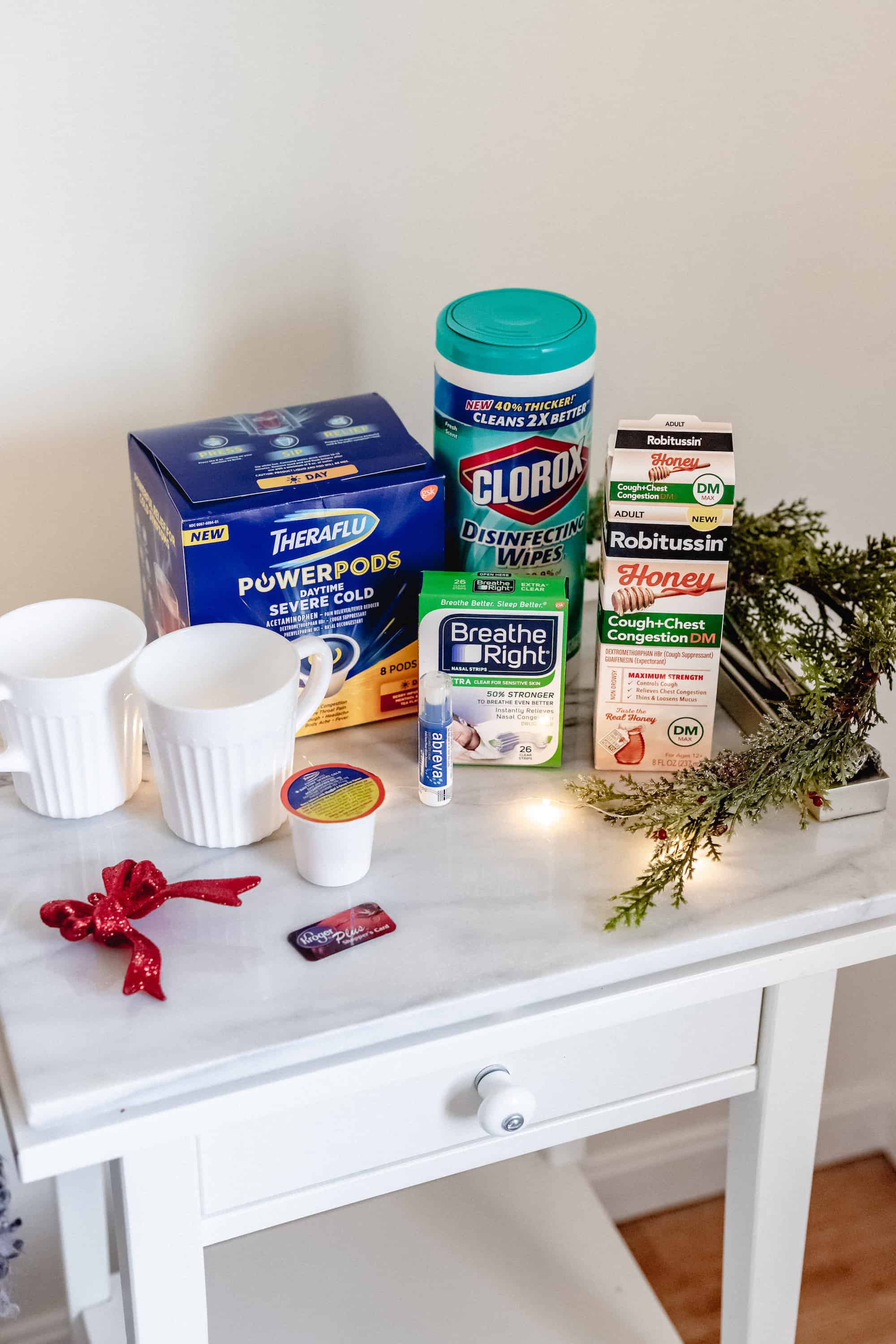 Abreva® Pump Cold Sore and Fever Blister Treatment – If you get cold sores, Abreve will be your savior! It not only heals the cold sore, but shortens the duration of symptoms. It works best if it is applied at the first sign of a cold sore.
5.     Breathe® Right Extra Clear Nasal Strips – We all know the importance of sleep when we have the flu or a cold. Breathe Right Nasal Strips provide relief for congestion so that you can get the best sleep!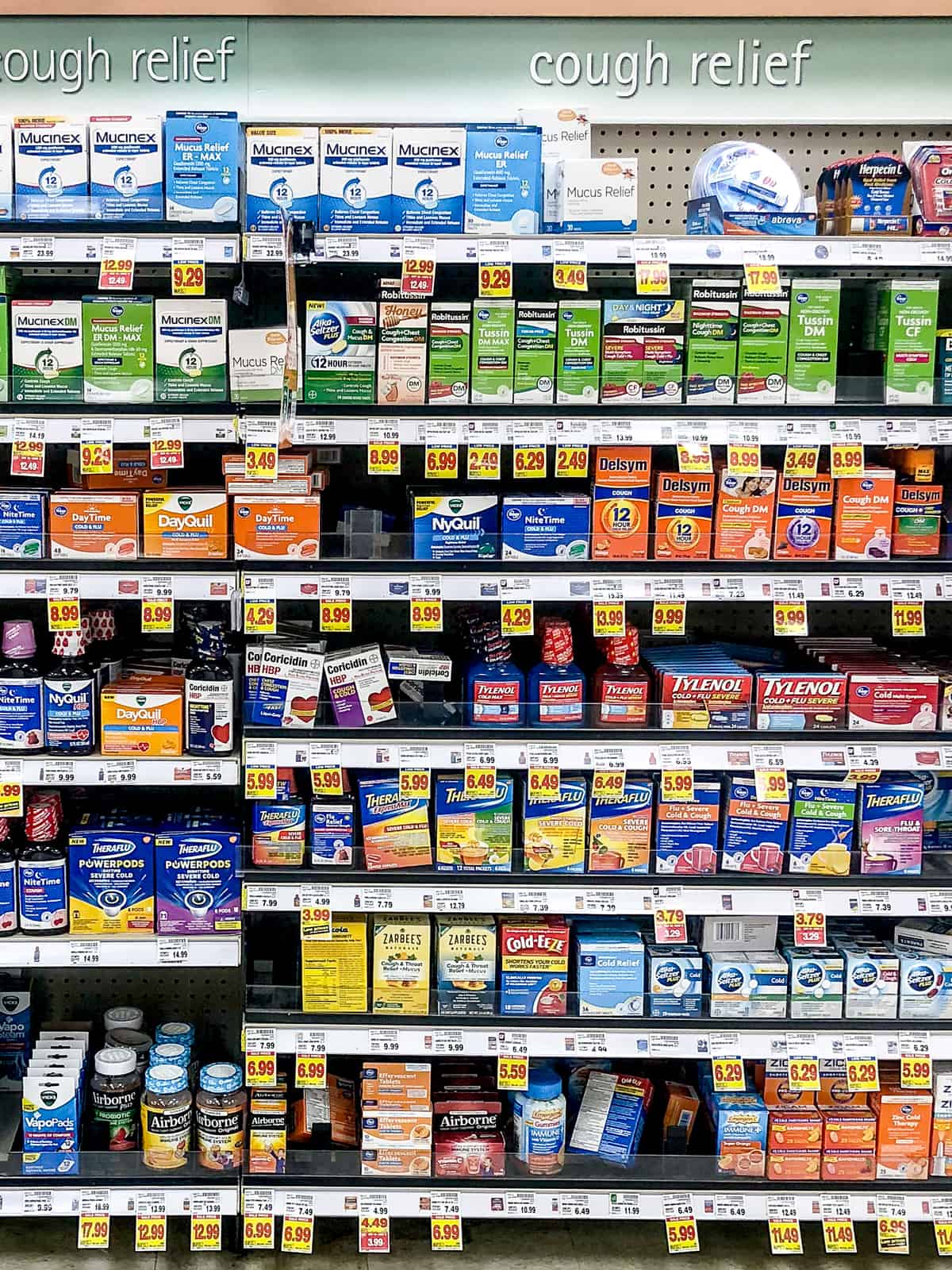 This winter, I'm making it my mission to avoid the "Sick Season" or make it pass as quickly as possible! I hope you can avoid the cold and flu altogether, but if it does get you, you will be prepared by having these essentials on hand.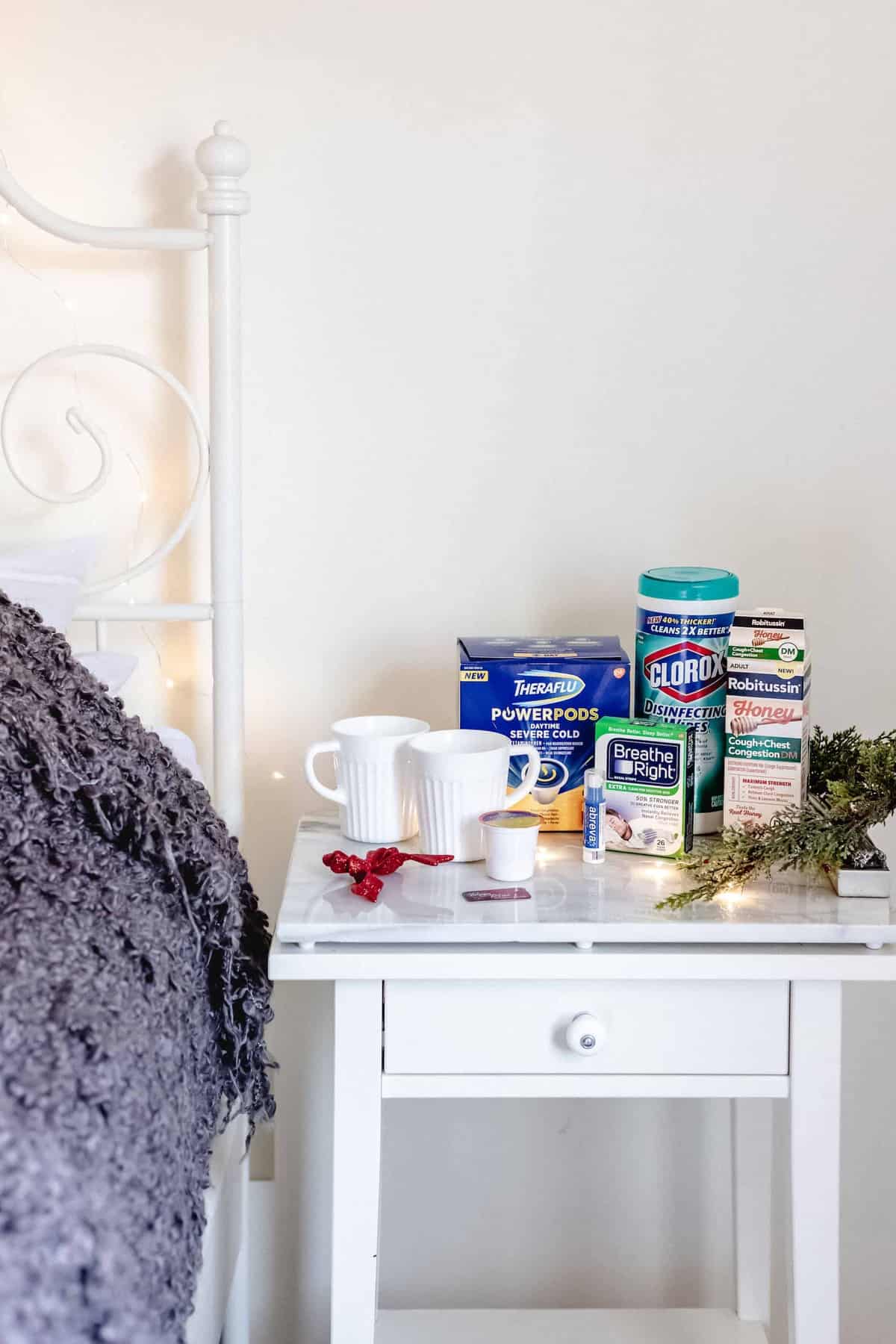 *Use Clorox products as directed for removal of non-living allergens like pet dander, dust mite matter and pest matter on hard nonporous surfaces in your home. Keep out of reach of children.
Theraflu-(c) 2018 the GSK group of companies or its licensor.  Theraflu is for use in adults 12 years and older. Use all products only as directed. Read label and follow directions.
Abreva, Breathe Right, Robitussin - Use only as directed. Read label and follow directions.