Simple and easy to make Lebanese Mahalepi (milk pudding) with orange blossom syrup - bursting with flavor!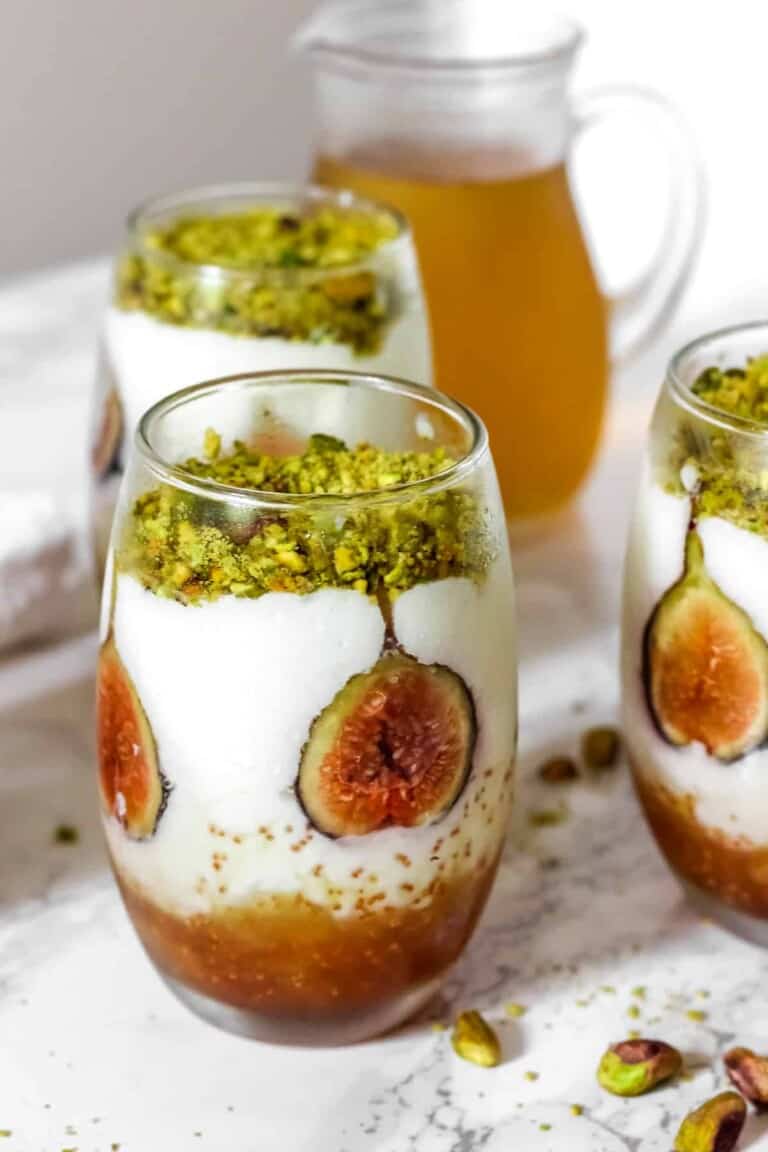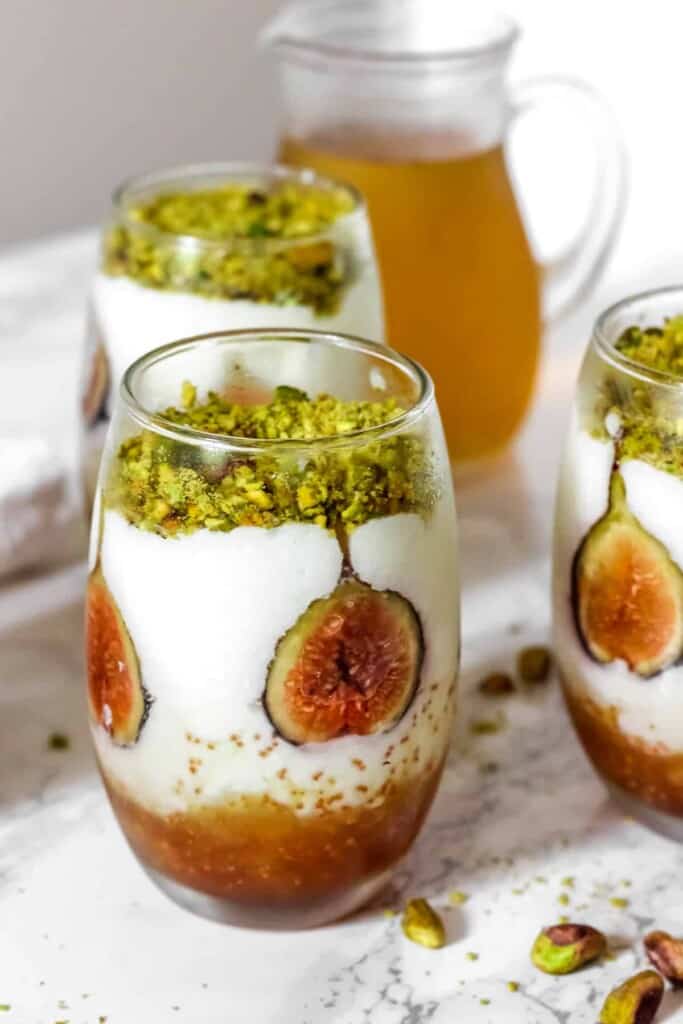 I've got your mid-week treat!
Lebanese Mahalepi with Orange Blossom Syrup ... AND fig syrup!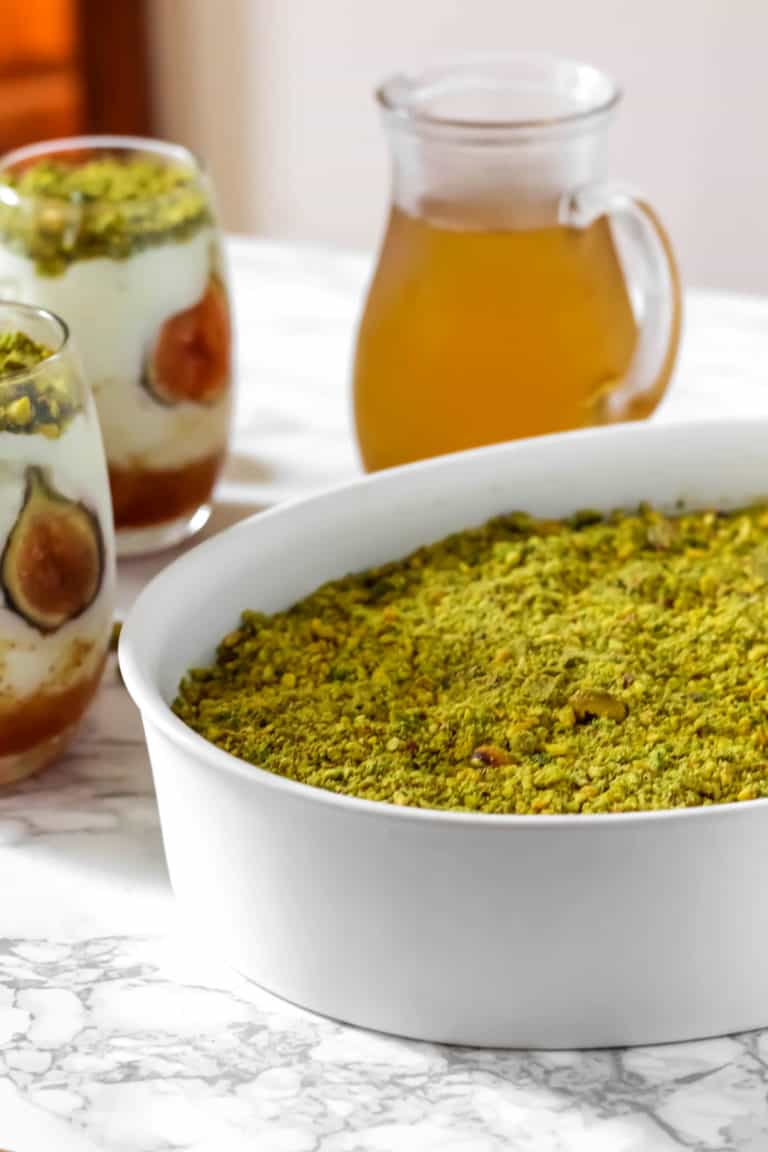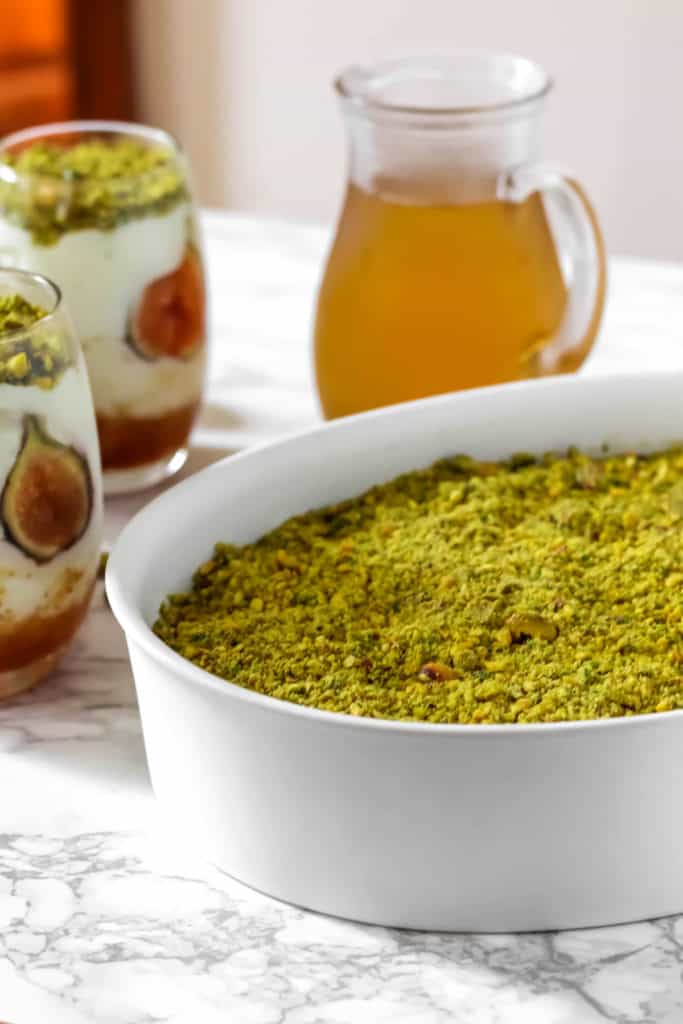 GUYS, this is one of my favorite desserts. The way it looks, the way it smells, the way it tastes. Even the way it makes me feel while eating it.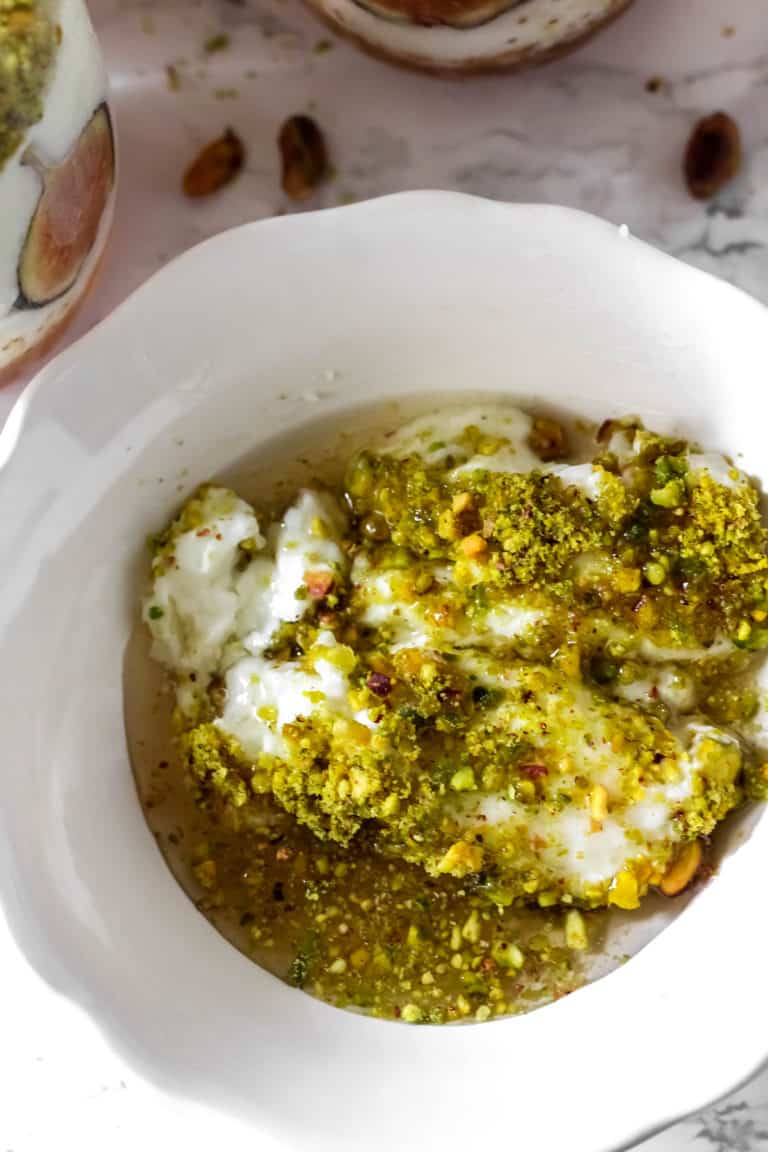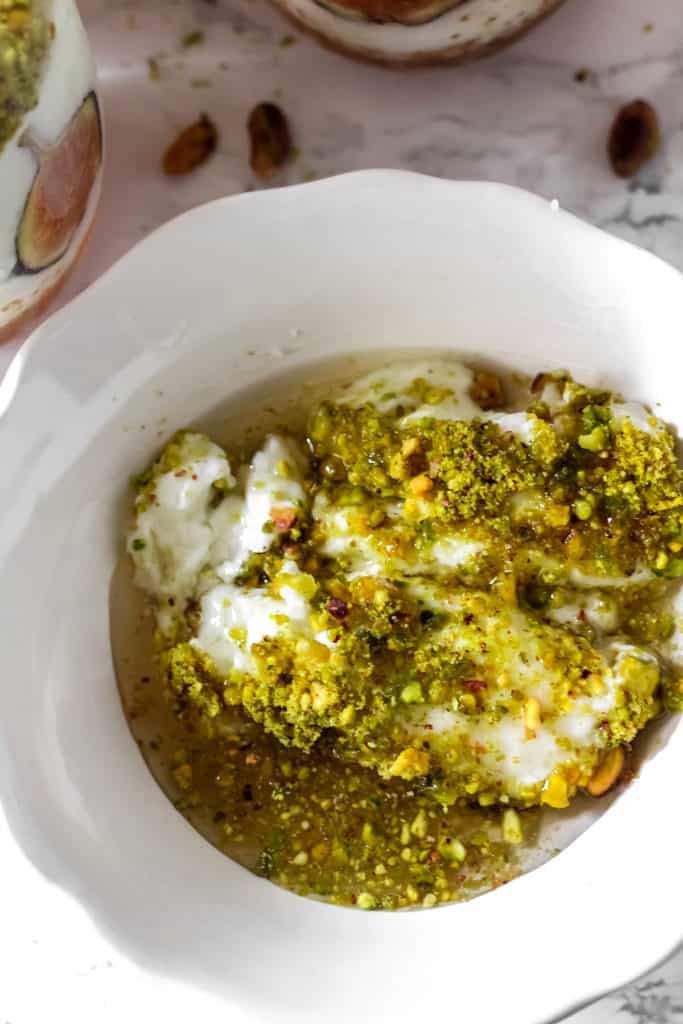 Mahalepi is a milk pudding that is very popular in Cyprus. Cypriot mahalepi is a water and nisiaste (very fine cornstarch) in sweet rosewater cordial. Some people eat it in ice cold water, a spoonful of sugar, and a few drops of rose blossom water. It's really refreshing and usually enjoyed in the summer months.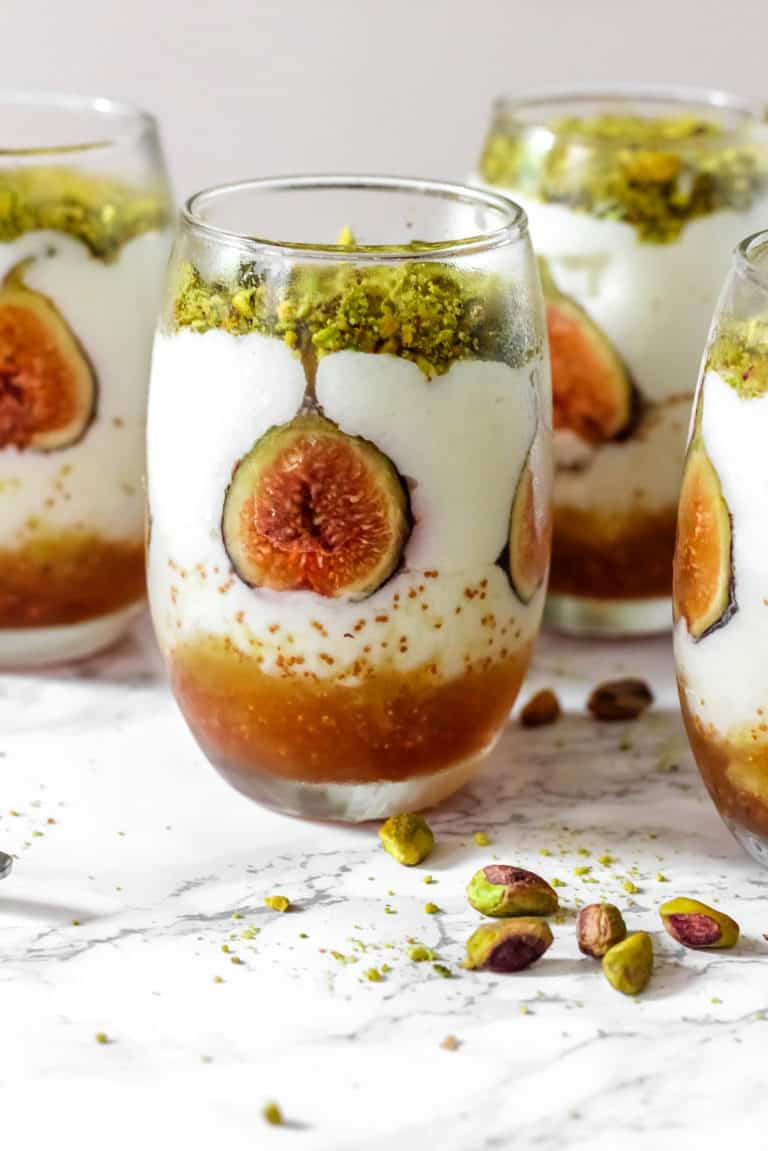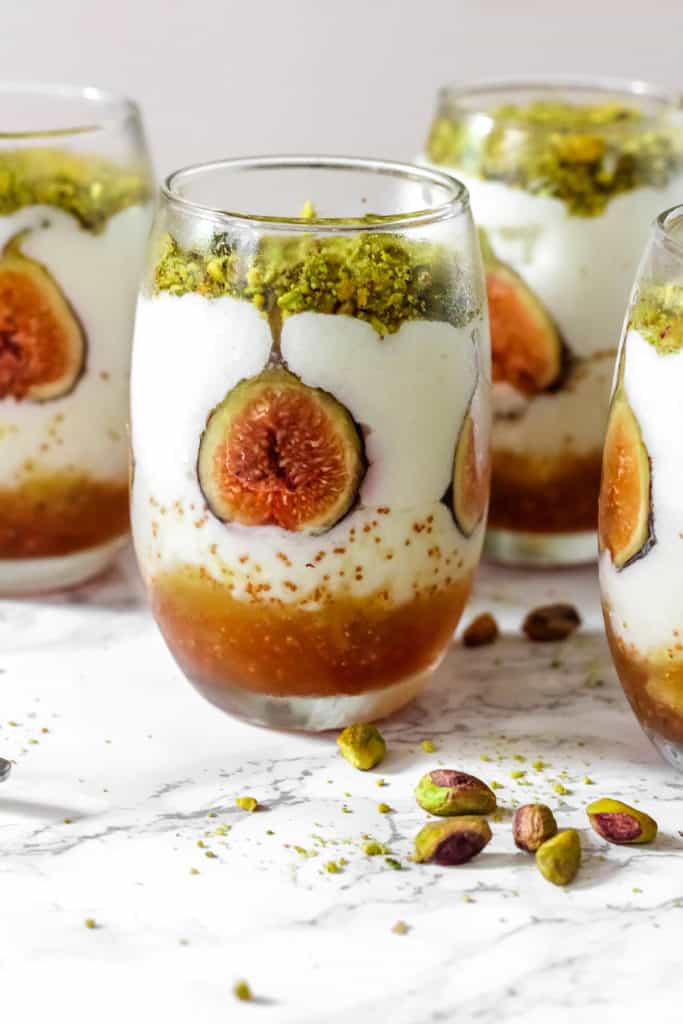 The Lebanese version is made with milk and cream instead of water and is flavored with mastic resin (mastiha, in Greek). It is sprinkled with pistachios and served with blossom syrup (the pudding itself is NOT sweet so DO NOT skip out on the blossom syrup! trust me).
The combination of mastiha, blossom water, and pistachios creates the most amazing, aromatic burst of Mediterranean flavor.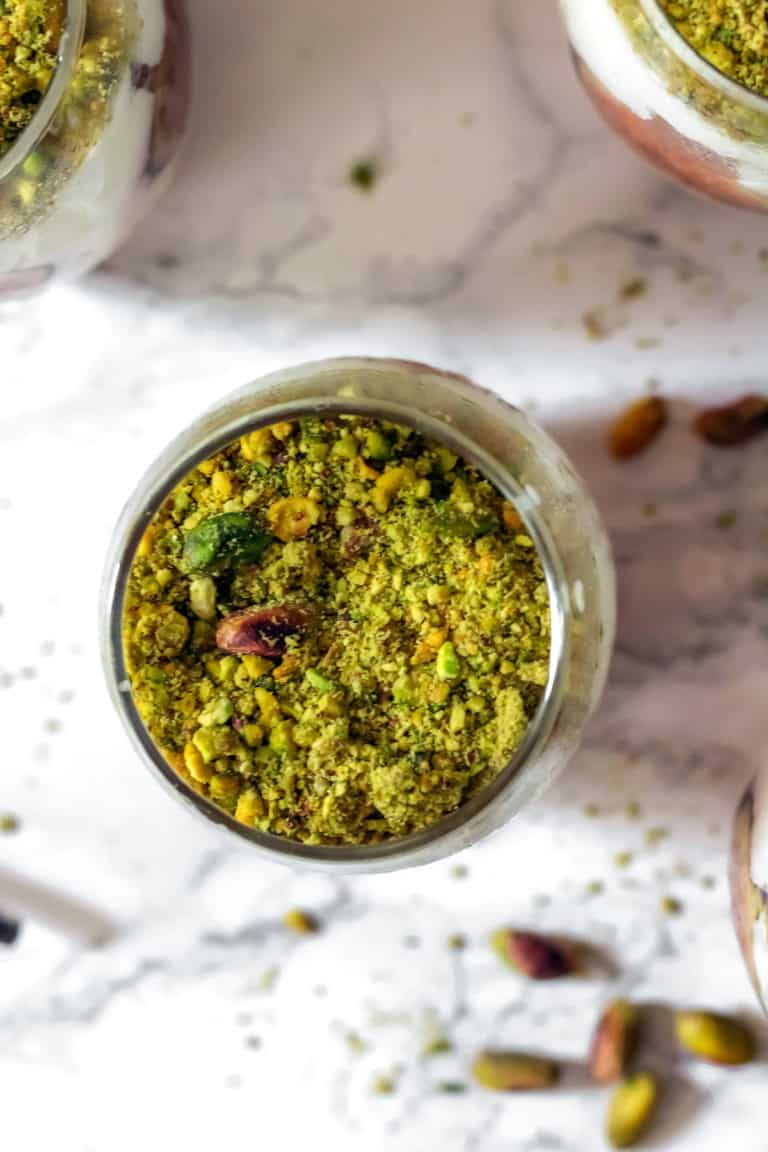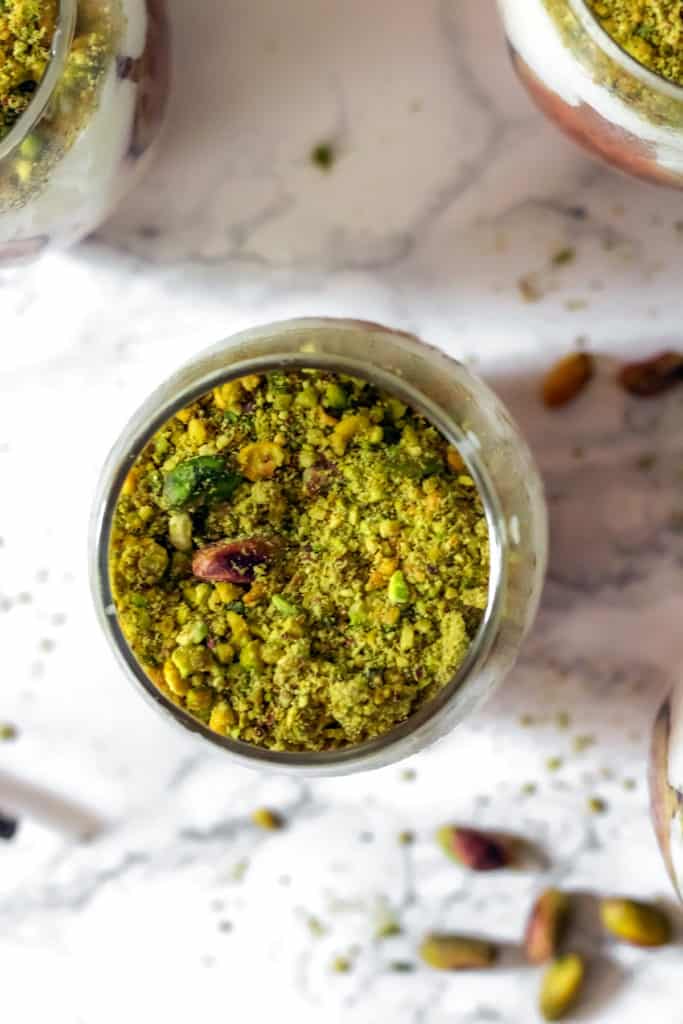 PLUS, its extremely easy to make. And you can adjust how sweet you want it simply by adding more syrup!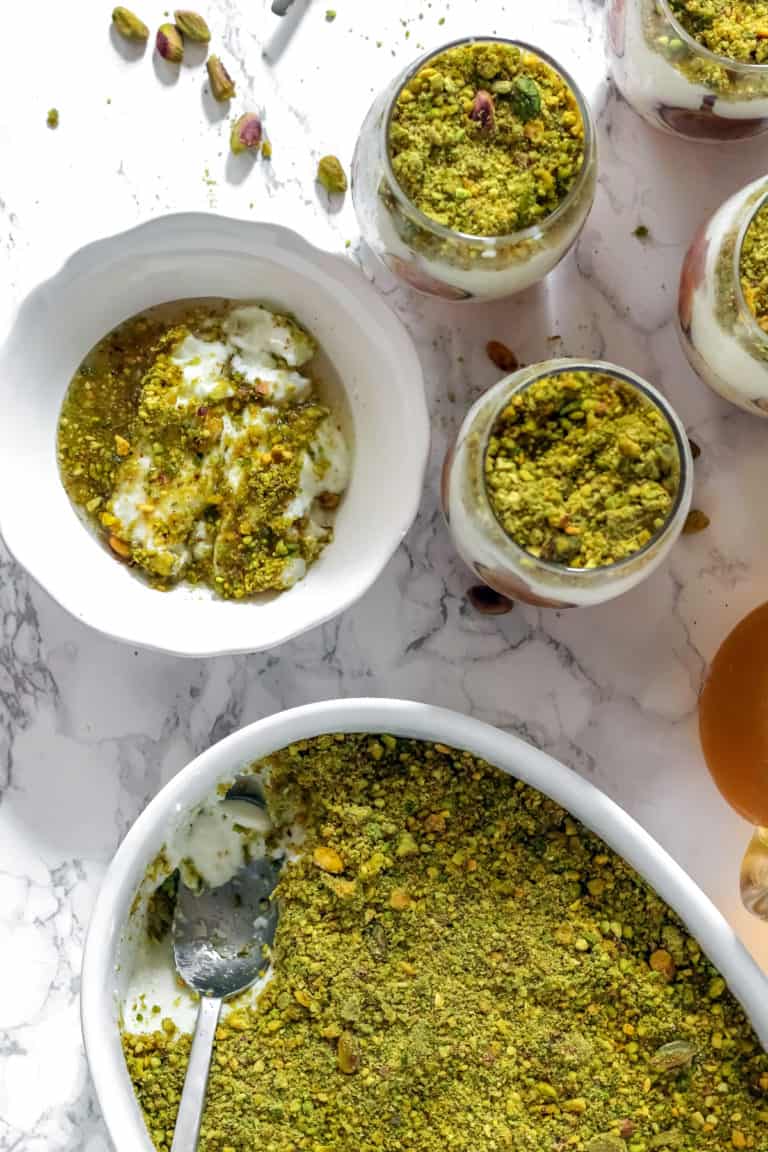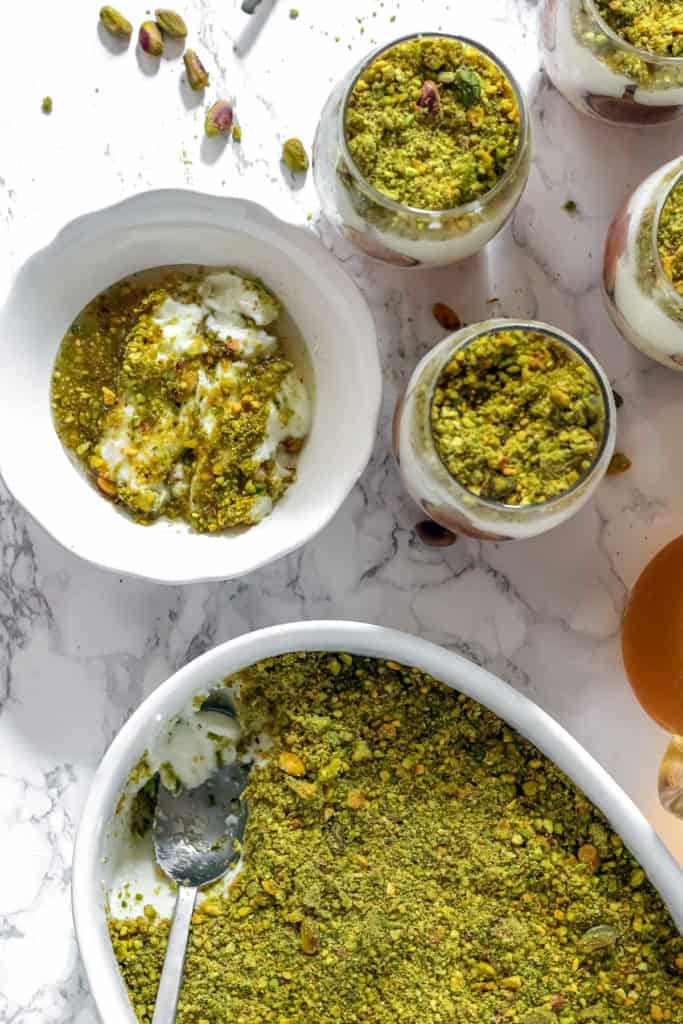 As for the figs, I had a wholeeee bunch sitting in my fridge, so I did some experimenting (I just love when experiments are a success!). YOU GUYS, if you can still find figs in your area, you HAVE to make fig blossom syrup. I'm pretty sure this is my new favorite thing. Figs + blossom water - on top of oatmeal, pancakes, yogurt ... pretty much with everything.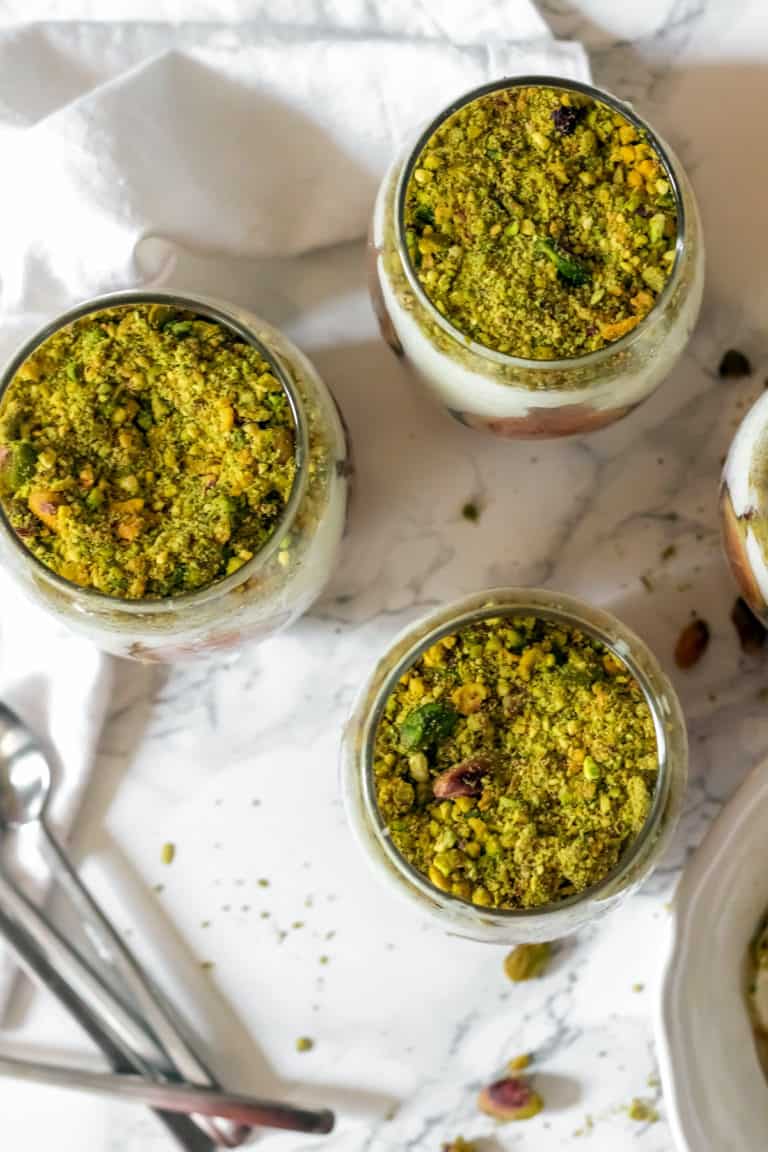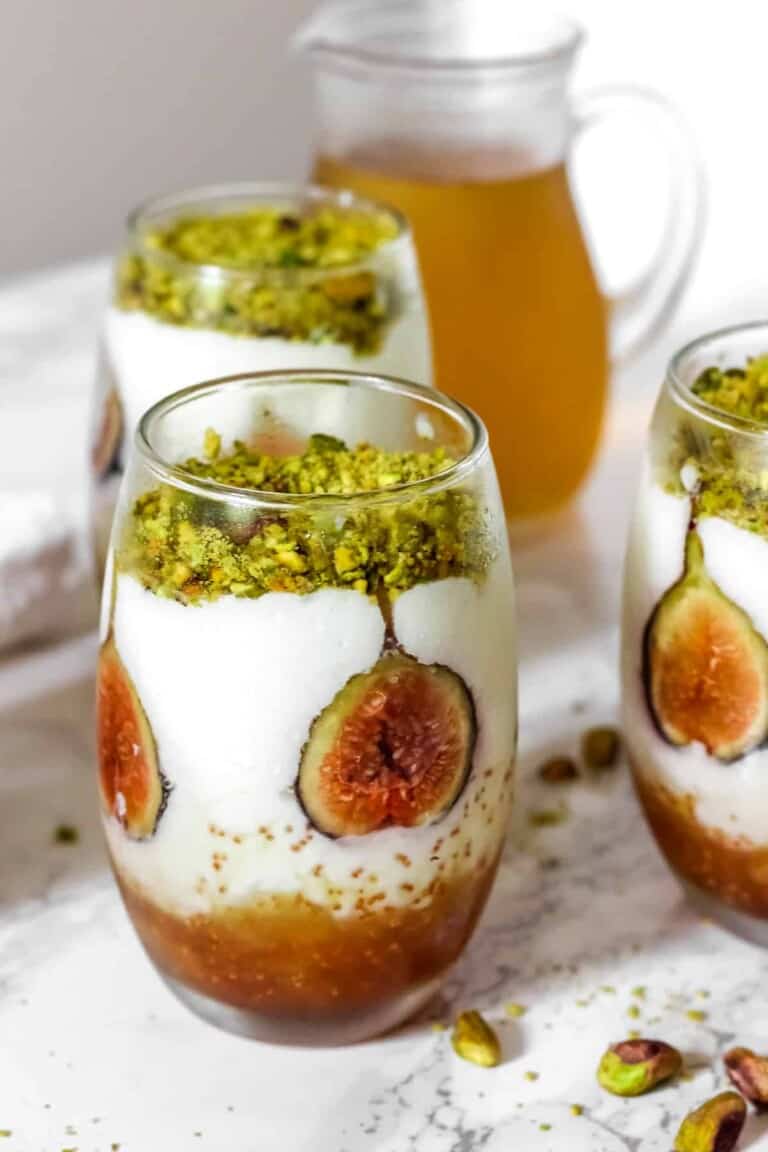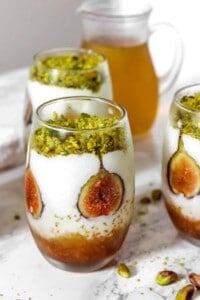 Lebanese Mahalepi (milk pudding) with Orange Blossom Syrup and Figs
Simple and easy to make Lebanese Mahalepi (milk pudding) with orange blossom syrup - bursting with flavor!
Ingredients
8 ½

cups

whole milk

1 ½

cups

cornflour

1

teaspoon

mastic resin

crushed with 2 teaspoon sugar

2

cups

heavy cream

2

cups

crushed pistachios

unsalted

Syrup

3

cups

sugar

1 ½

cups

water

4-5

tablespoon

orange blossom water

Fig Syrup: 8 figs

skins removed and halved per 1 cup syrup, optional
Instructions
To make the pudding, whisk cornflour in 1 cup milk until dissolved. Set aside.

Add rest of milk to a large heavy bottom pot, over medium heat. Bring to a boil, mixing occasionally to prevent scorching. Once milk comes to a boil, stir in dissolved cornflour. Continue stirring until milk thickens.

Remove from heat and stir in the crushed mastic resin. Gradually add cream and mix until well incorporated.

Pour pudding into individual bowls or in a large casserole dish. Allow pudding to cool before placing in refrigerator to set.

To make the syrup, add sugar and water to a medium size pot over medium high heat. Bring to boil. Once the sugar water comes to a boil, stir in blossom water and reduce heat. Simmer 5 minutes. Pour syrup into a jar and refrigerate.

To make the fig syrup, add 1 cup of syrup to a pot along with sliced figs. Simmer, about 10 minutes, or until figs begin to burst. Gently crush figs with the back of a fork. Pour syrup into a jar and refrigerate until ready to serve.

Serve cold pudding with syrup.
Tried this recipe?
Let us know how it was and tag @bakedambrosia on Instagram