How to Host a Stress-Free Spring Brunch
This post has been sponsored by Delizza. All thoughts and opinions are my own.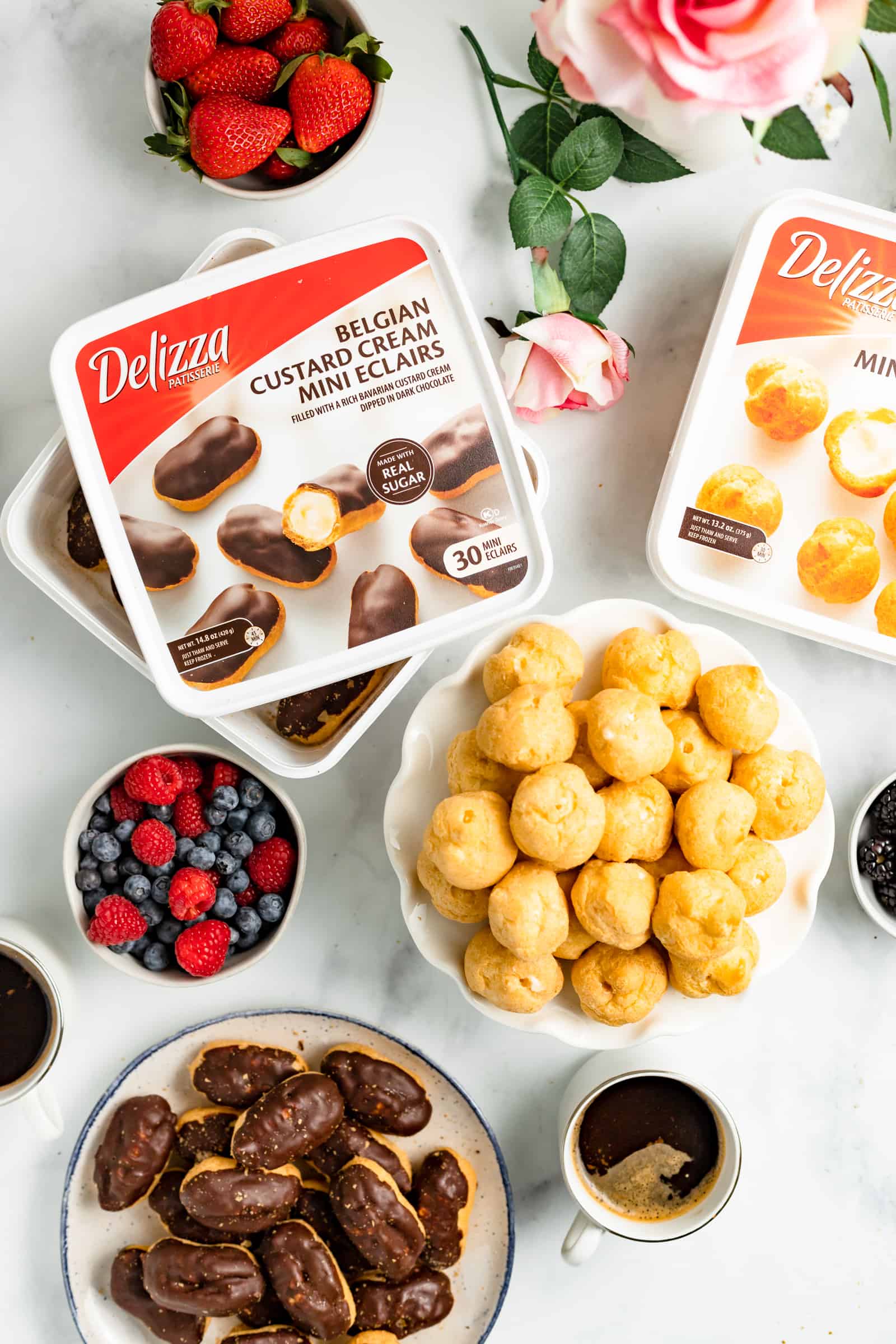 Spring has finally arrived, and we are kicking things off with an easy yet beautiful brunch. I am going to share with you all of my tips and must-haves you need to host a stress-free spring soirée. You may be surprised just how easy and simple a beautiful spring tablescape is to put together. By preparing everything ahead of time, your guests will be impressed and you will be able to kick back and enjoy the sweet treats right along with them!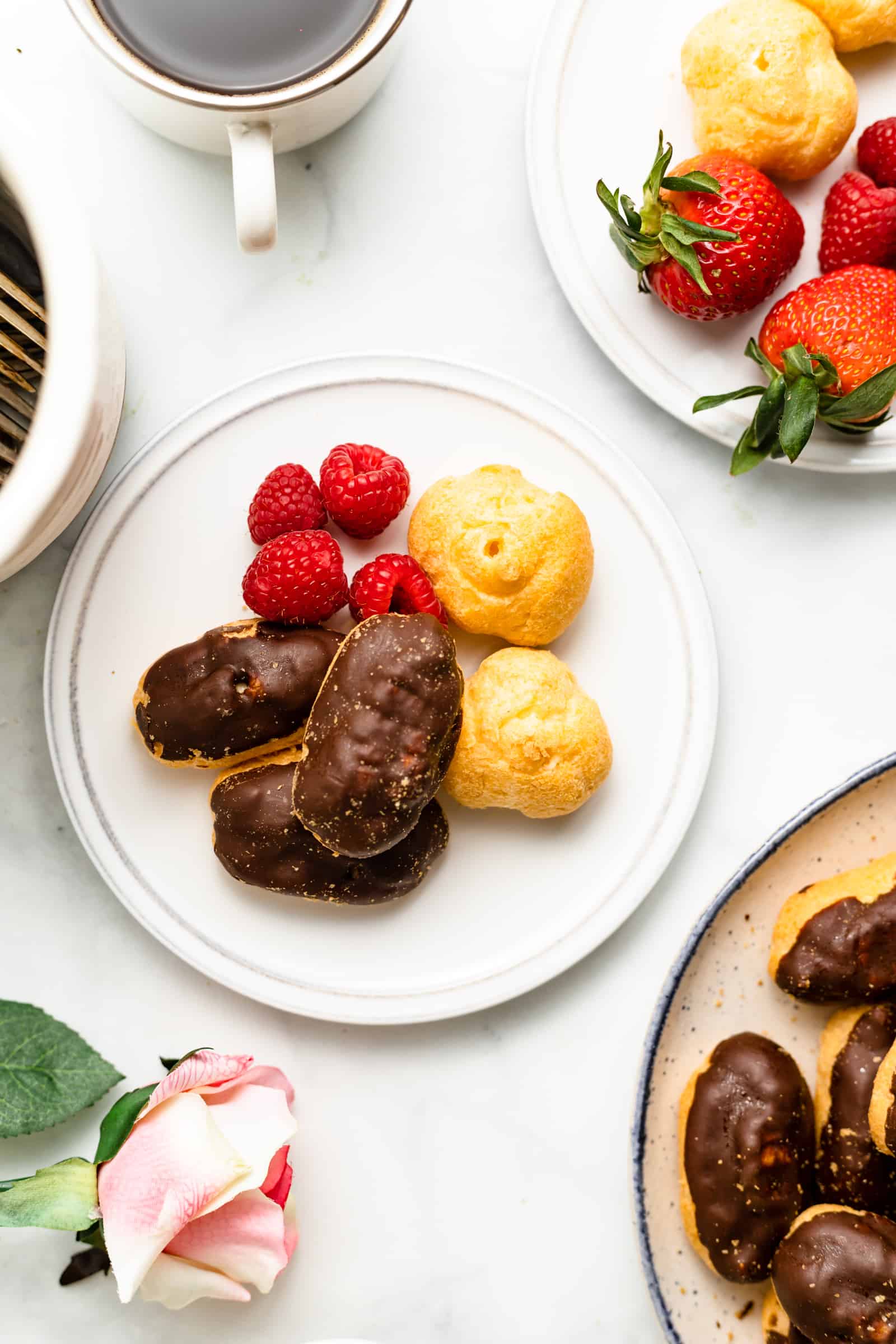 I always begin my party planning by creating a menu. Seasonal foods are a great starting point. I love to incorporate fresh fruits and ready-made pastries to keep things easy. After my menu is set, I make a shopping list of all of the ingredients that I will be needing and head to the grocery store.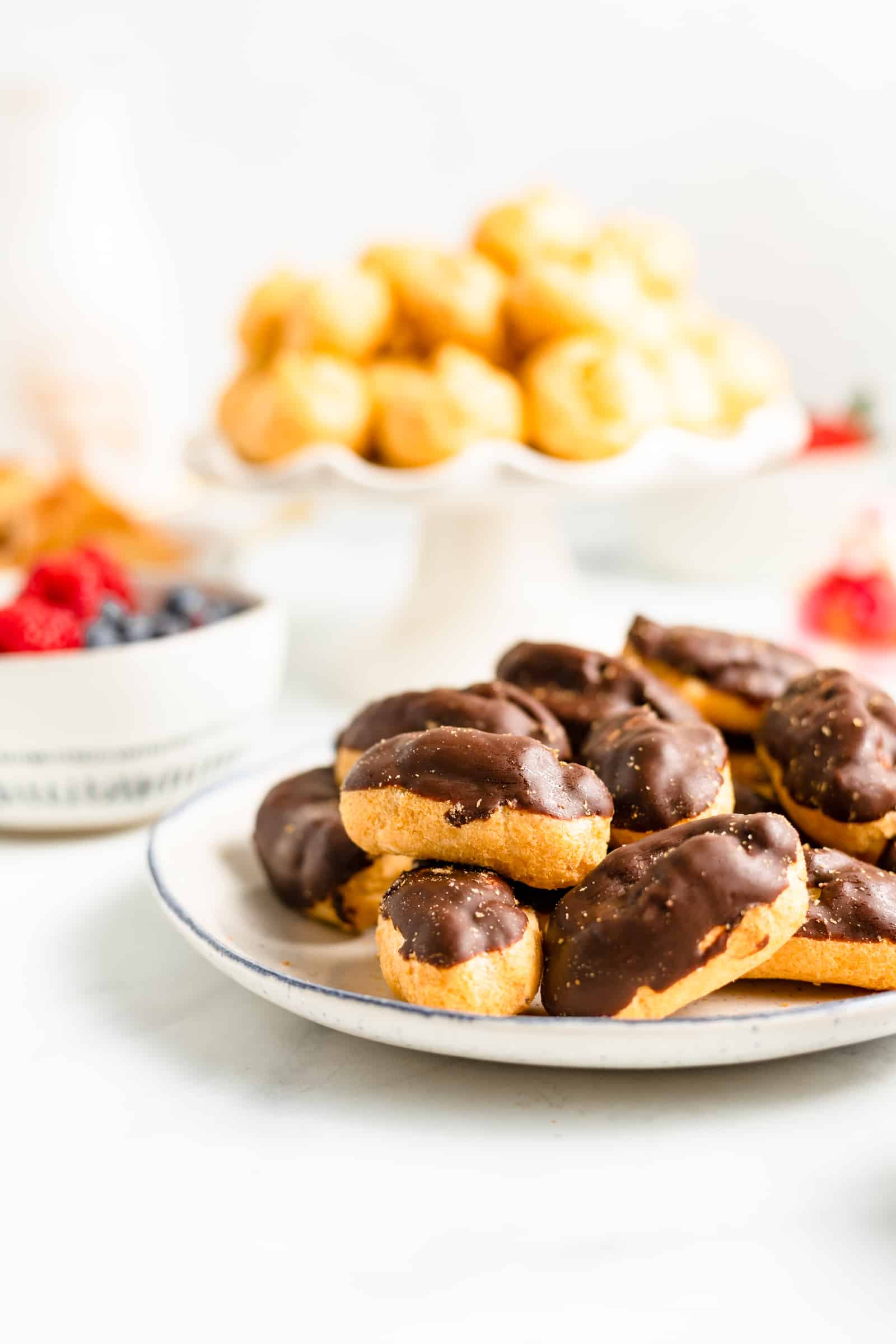 Tip #2: Keep it simple!
This tip is very important! I truly believe that when hosting an event or holiday, it is key to keep things simple yet classy. When you stick to a simple approach, you are able to enjoy the get together with your guests instead of being a stressed mess. When it comes to choosing menu items, pick a few fresh fruits and accompany them with foods that you do not have to cook. Springtime is full of beautiful and fresh fruits like strawberries, raspberries, blackberries, and blueberries. These fruits are placed throughout the table for your guests. Not only are they delicious, they also add a beautiful pop of color to your spread.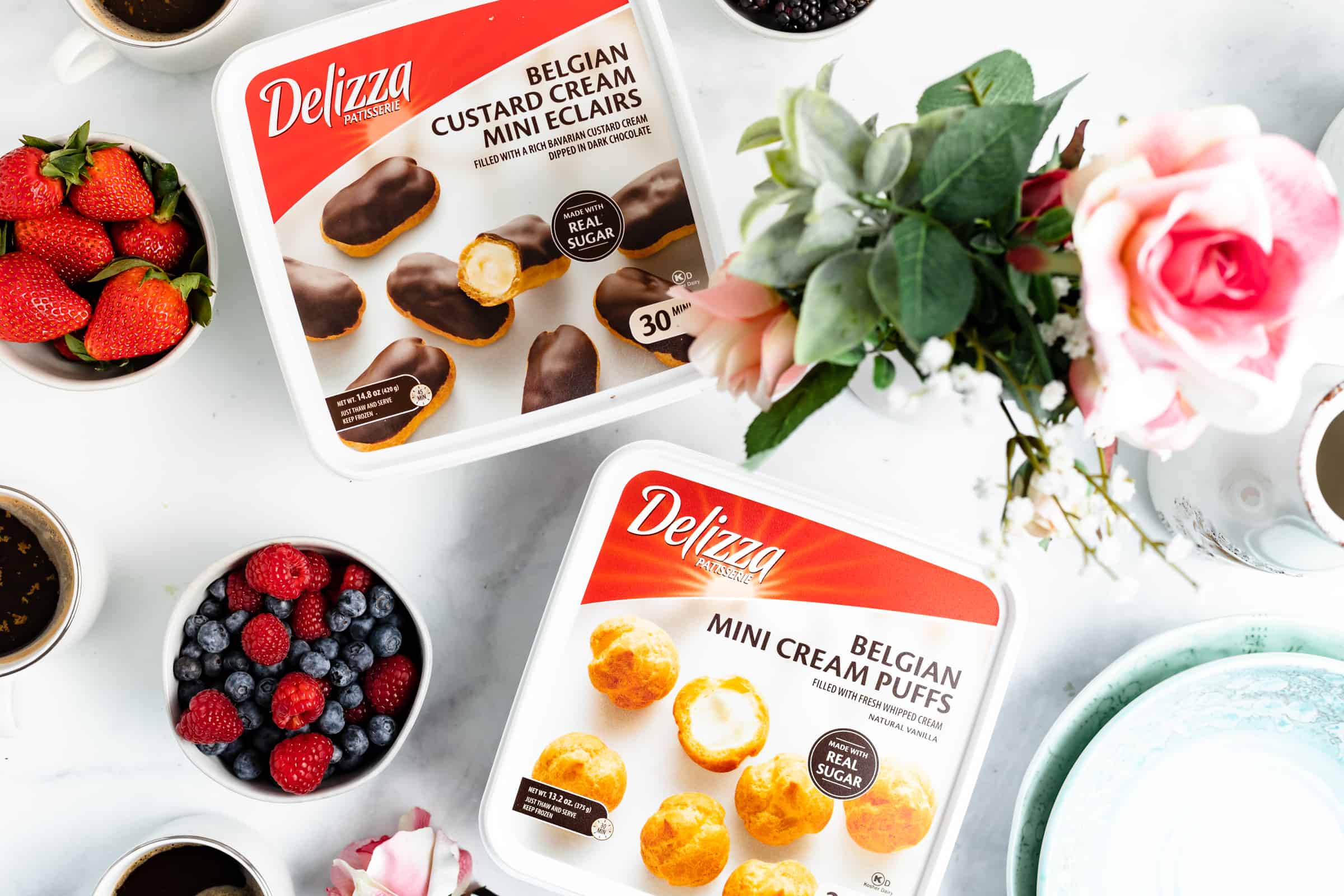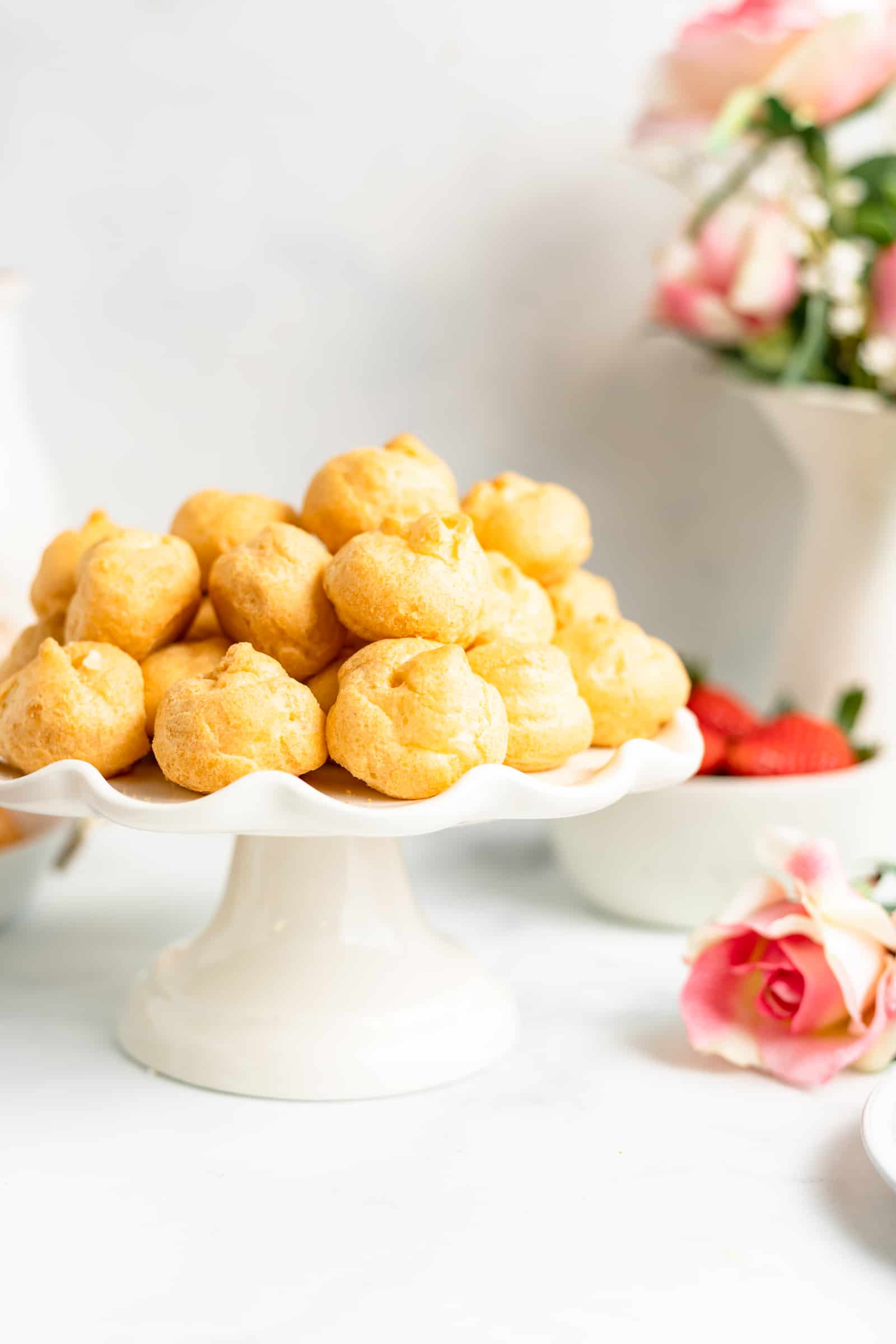 I love to serve small bite-sized portions so that my guests can enjoy everything without feeling overwhelmed. Delizza Belgian Mini Cream Puffs and Delizza Belgian Custard Cream Mini Eclairs are my go-to's. They taste great and everyone loves them! Plus, you don't have to bake them. All you have to do is let them de-frost for 30 minutes and they are ready to serve! Delizza recently revamped their recipes, and their products are made with real sugar instead of corn syrup. Arrange the mini desserts on small cake stands for an impressing "wow" factor. Click here to find Delizza products near you!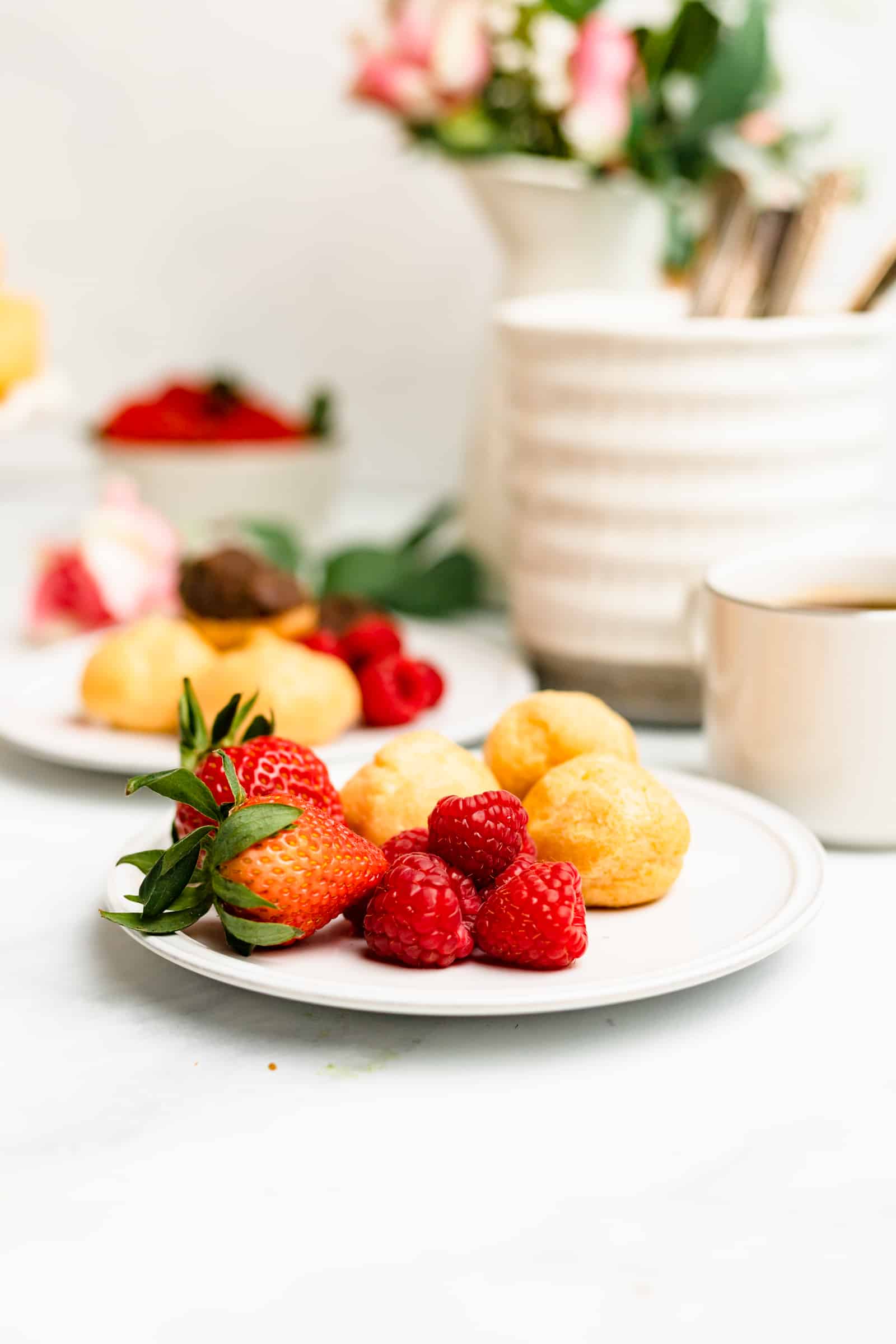 Tip #3: Incorporate nature
When creating a sweet treat spread, I always love to include as many simple and organic elements into the tablescape as possible. They are a quick and inexpensive way to add character to the table. Fresh flowers are beautiful and complement the "fresh springtime" vibe used throughout the menu.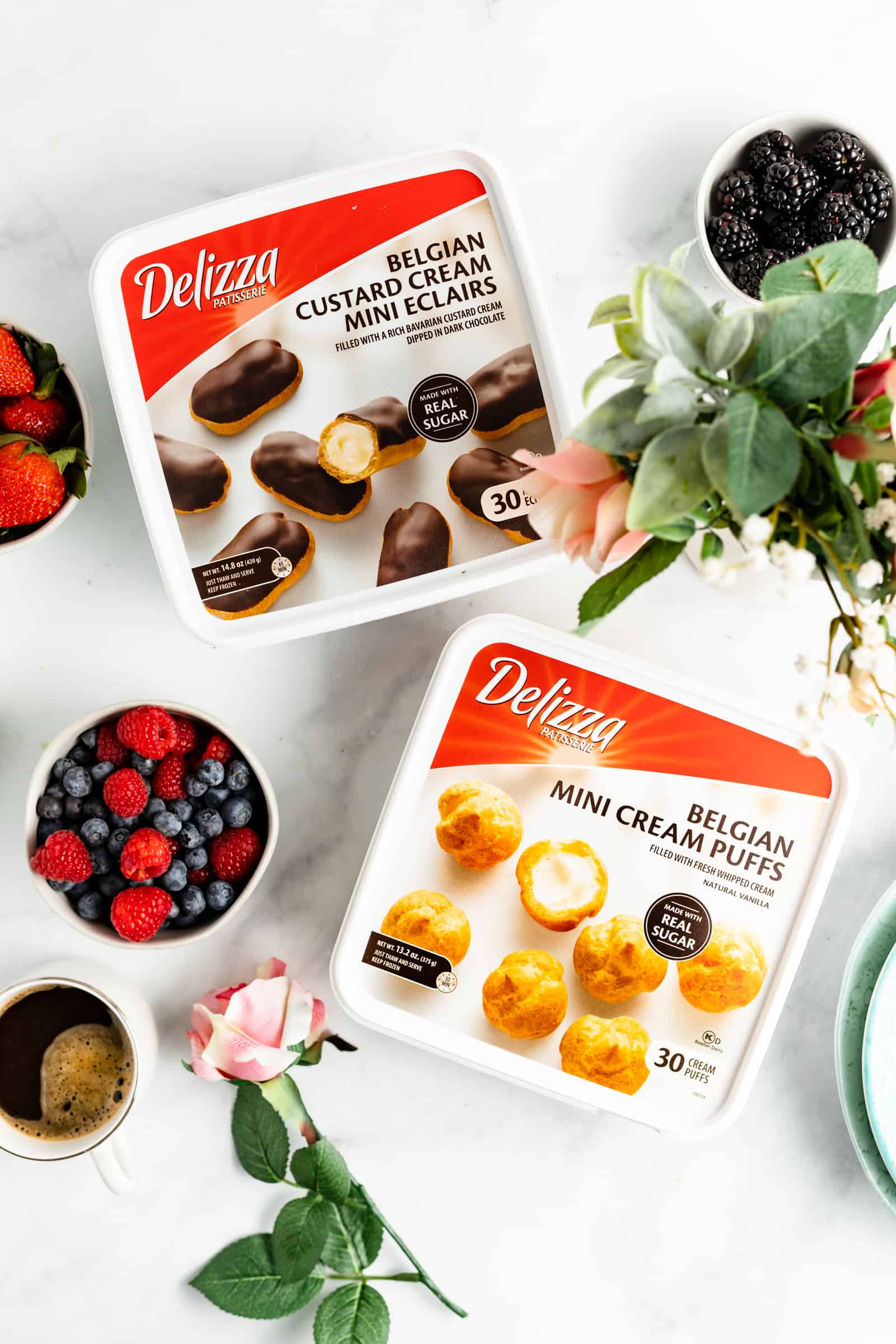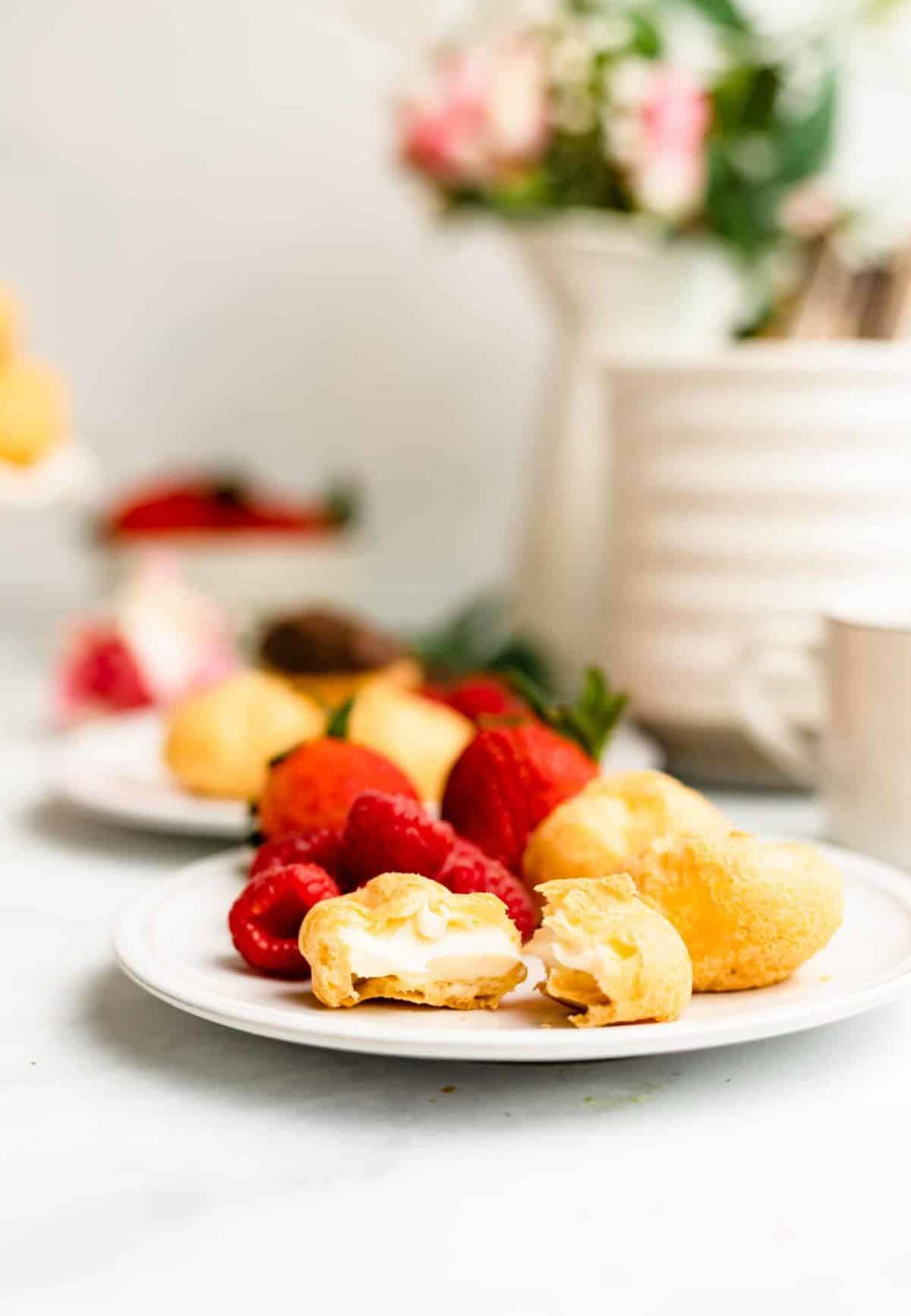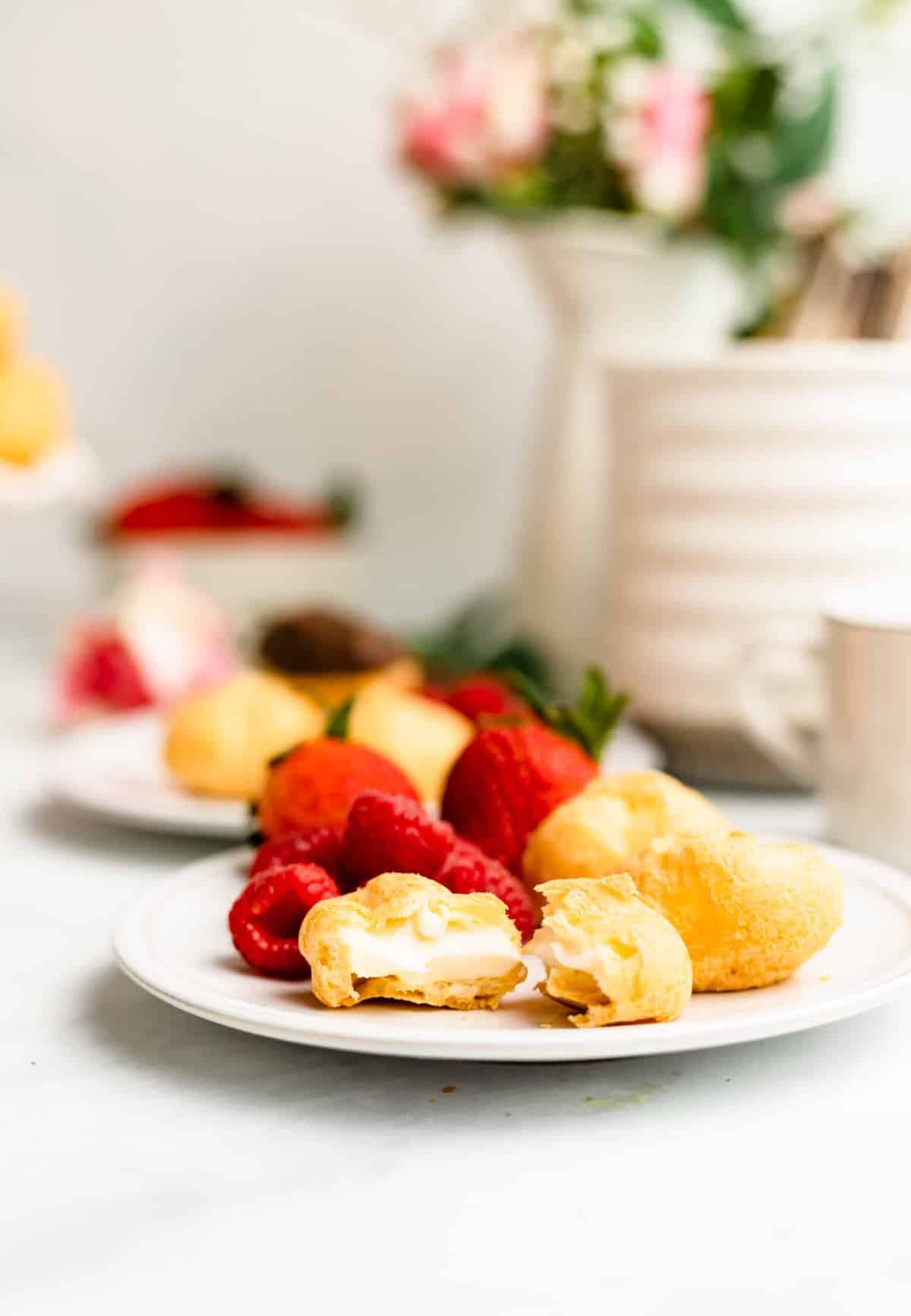 Tip #4: Set the table before your guests arrive
Have everything prepared before your first guest arrives at the door. To set the table, begin by plating all of the food and fruit you will be serving. Then, arrange the flowers throughout the table. Brew a fresh pot of coffee and add it to the table along with mugs, sugar, and creamer. Finally, add a stack of serving plates, silverware, and napkins on one end of the table so that your guests can serve themselves. Serving everything "family-style" is a great way to serve groups. Plus, it creates an eye-catching table overflowing with delicious food.