Traditional pumpkin pie recipe – the rich, smooth, creamy, spiced version we all know and love with fresh pumpkin puree and a homemade buttery crust.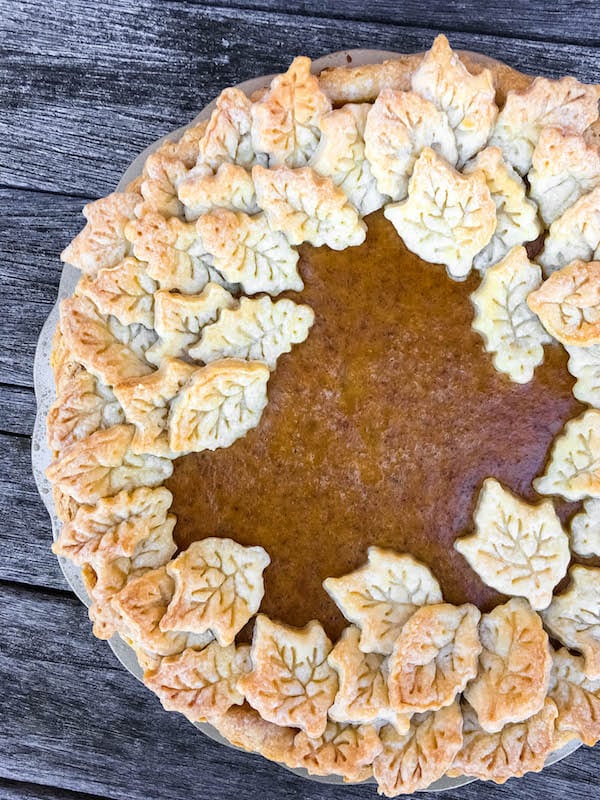 Call me boring, but pumpkin is probably my favorite of the Thanksgiving pies.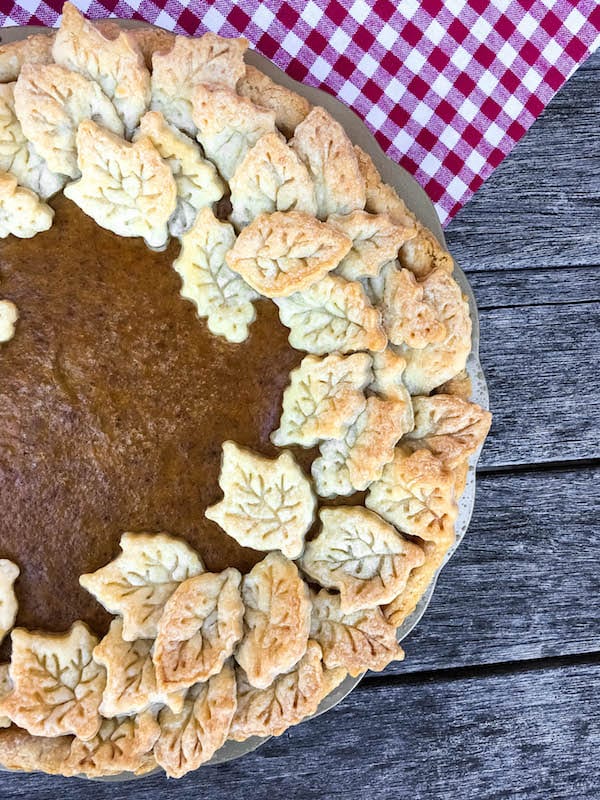 Of course I still love my share of apple, coconut, chocolate, and pecan pie, but there's always a reserved spot on my dessert plate for a slice of pumpkin pie.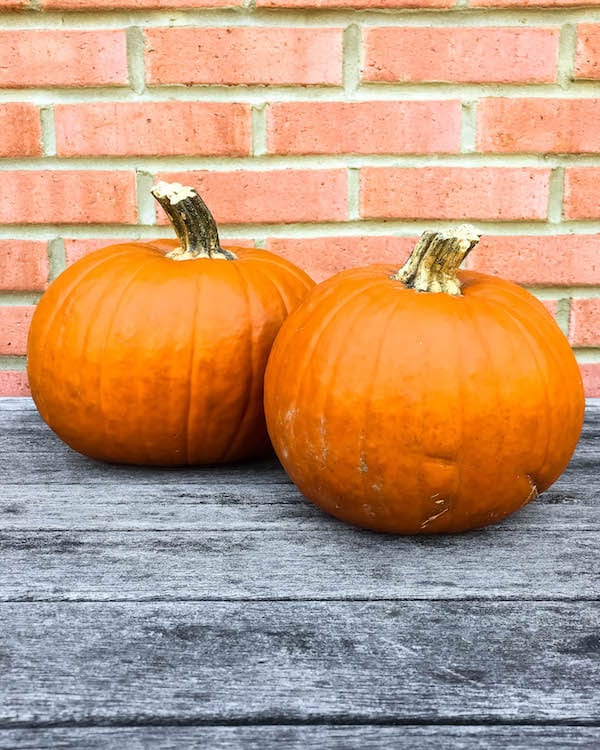 Something about the contrast of a flaky buttery crust, against a creamy, smooth, not-too-sweet, spicy custard is just heavenly.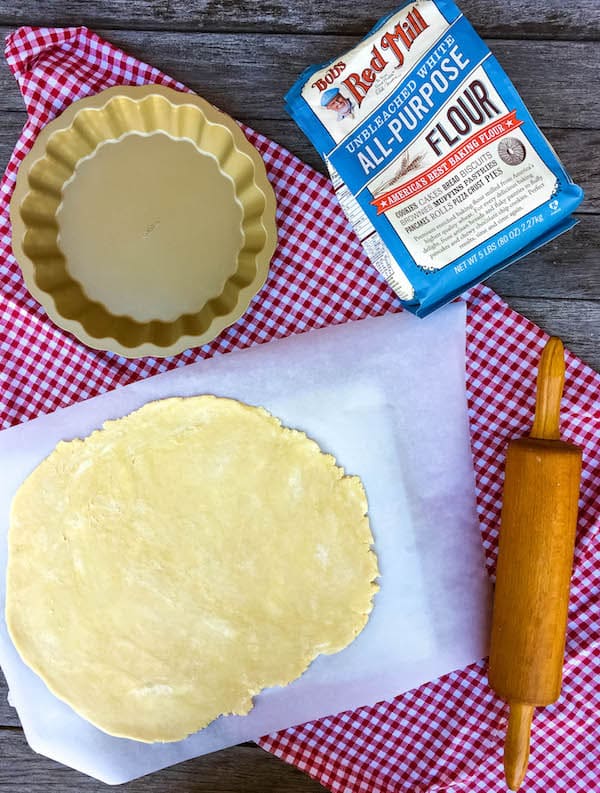 Every Thanksgiving table should have at least one pumpkin pie on it. And this one will not let you down.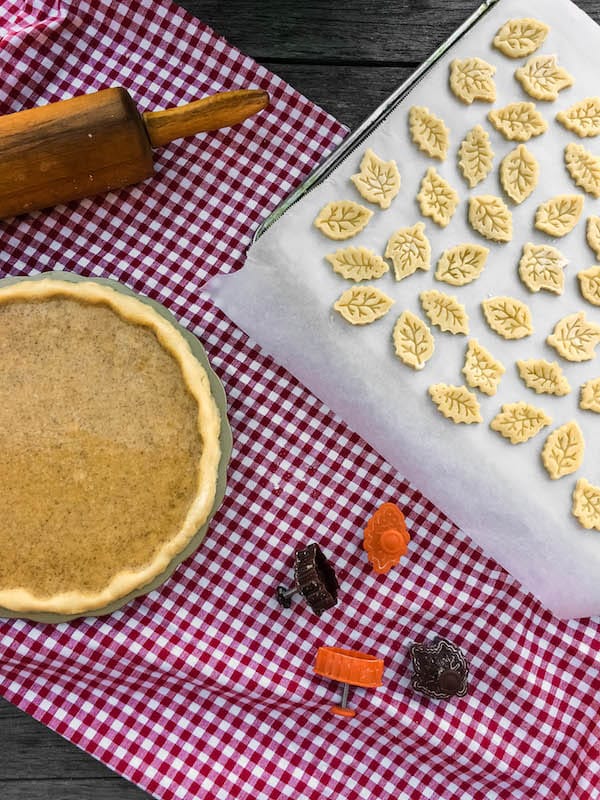 This pie is just like any traditional pie.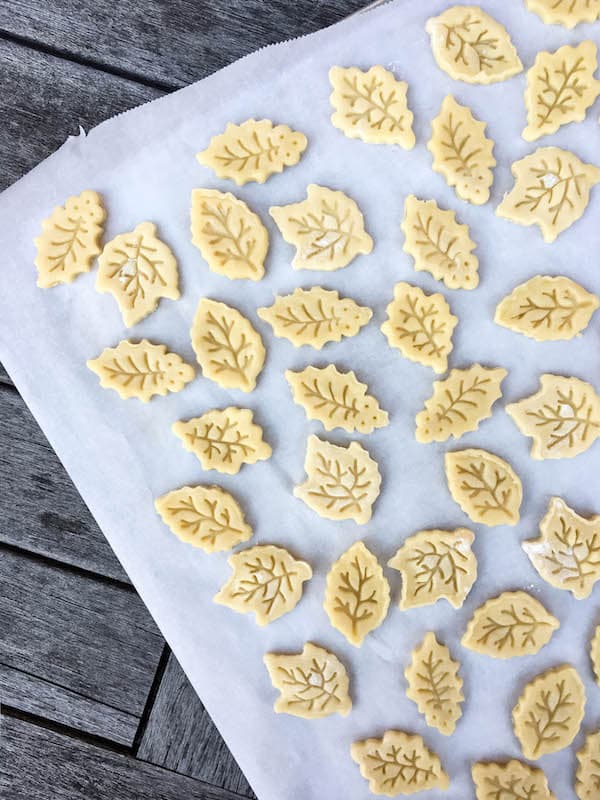 It begins with the crust – pretty standard. Every pumpkin pie has to start with exceptional pie crust.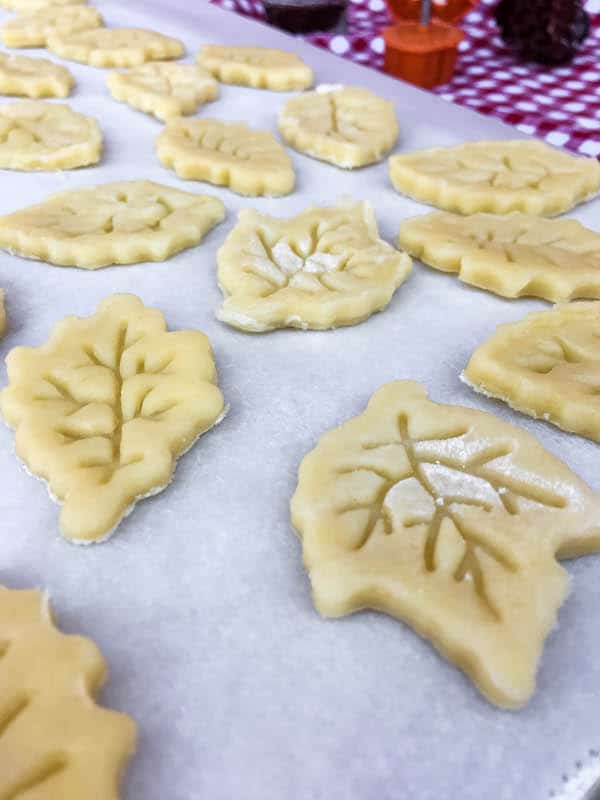 My crust uses only butter which produces the most buttery tasting, flaky pie crust.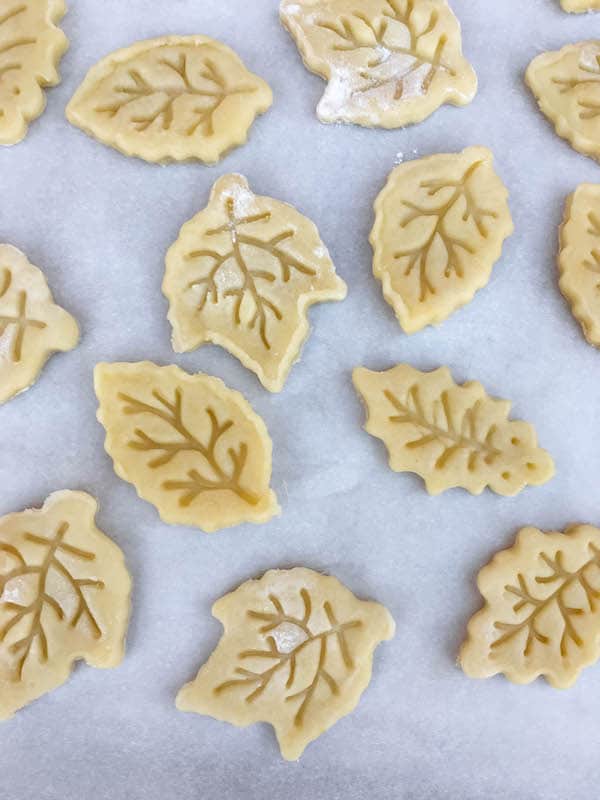 While the crust is resting and chilling for a while, whip up the filling.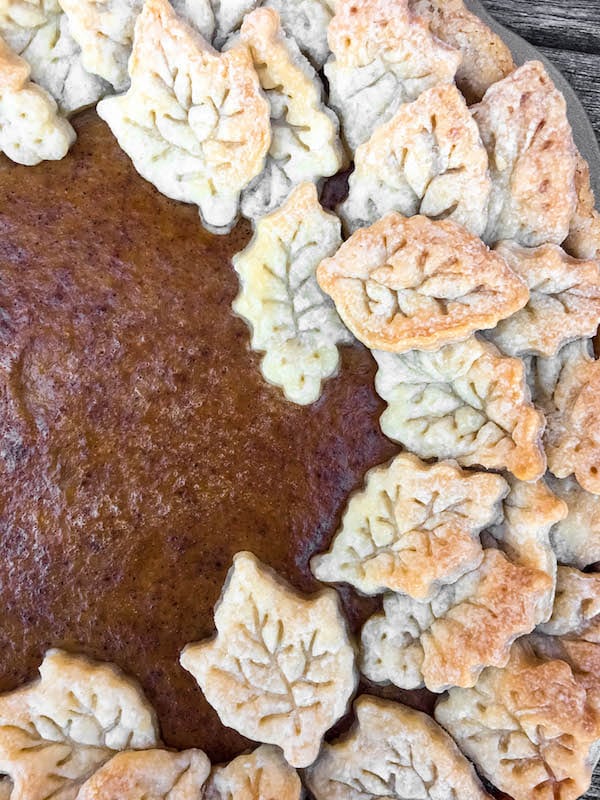 The pumpkin. Fresh or canned?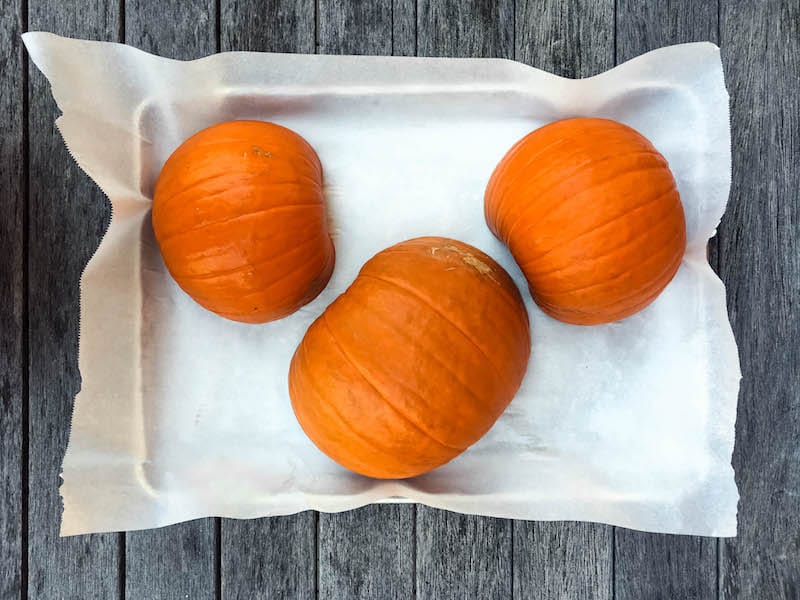 If you've never made pumpkin pie from fresh pumpkin (rather than canned), I highly recommend it. The difference is extraordinary.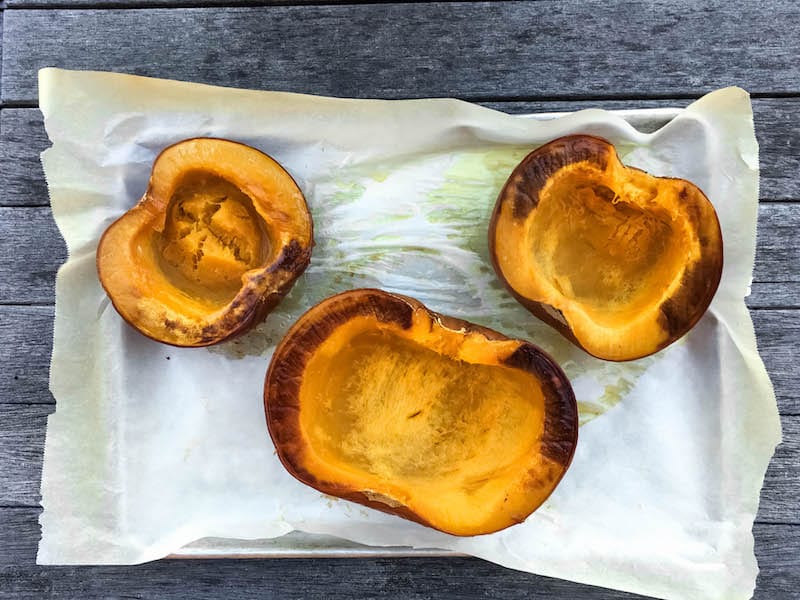 I know, I know. The fresh pumpkin route is a lot more work. I'm not going to lie, I too use the canned stuff from time to time because it's so convenient and I am usually short on time. But making your own fresh pumpkin puree is definitely worth it.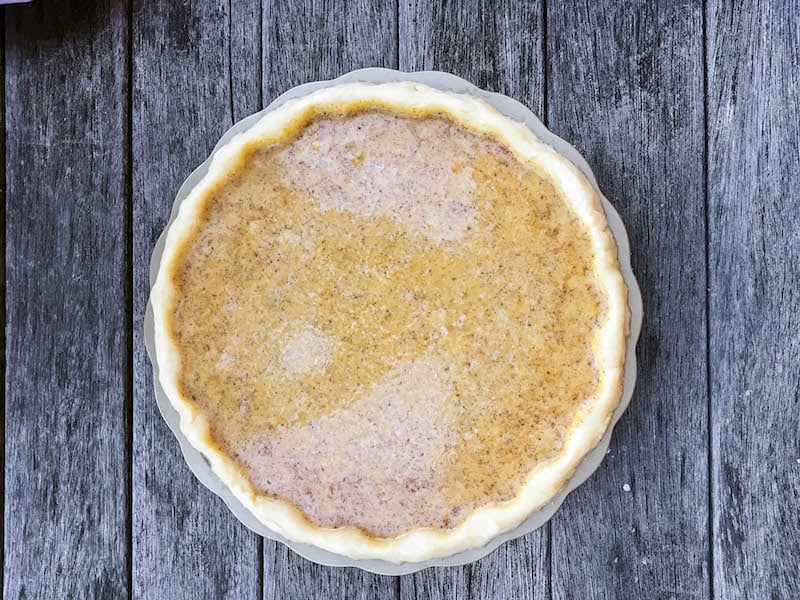 The rest of the filling is simple ingredients. I use a combination half and half and milk instead of evaporated milk. It makes the pie so silky smooth and absolutely blissful.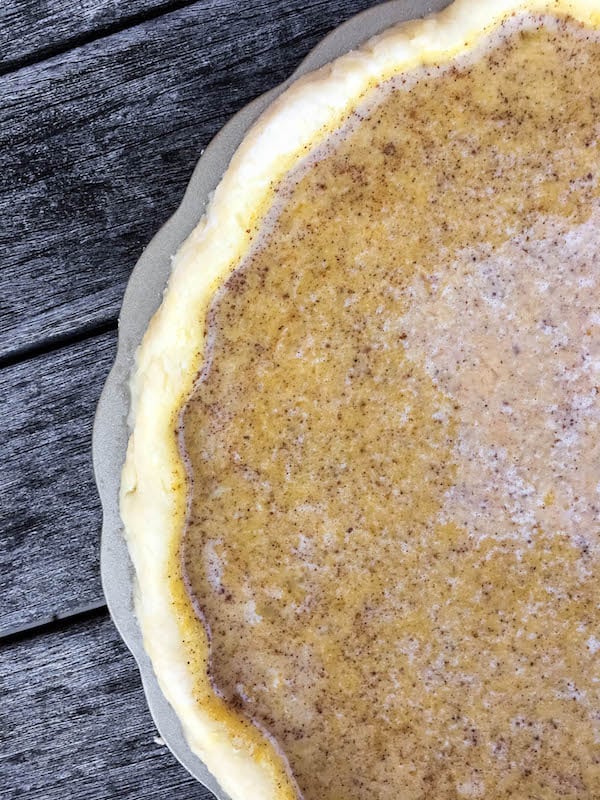 Then, you roll out the chilled dough, place it in your pie dish, pour in the filling, and it all goes into the oven.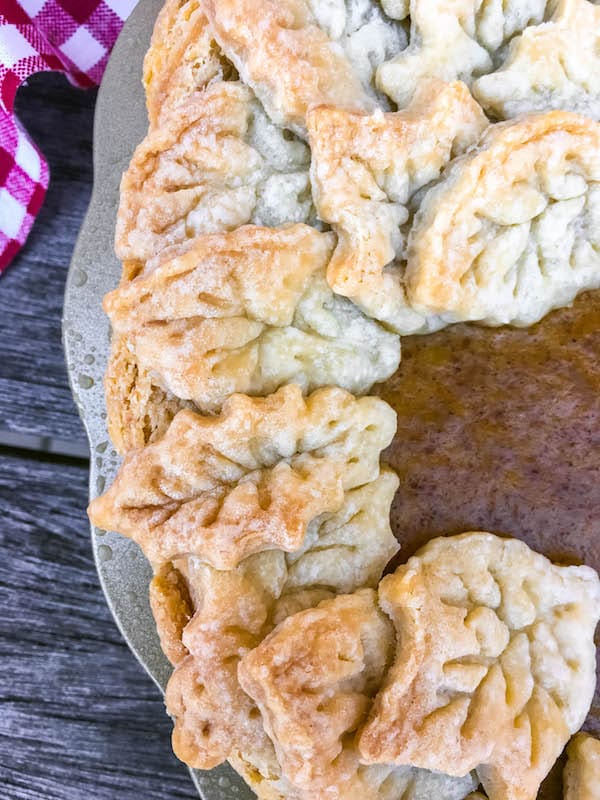 I was feeling a little fancy, and decorated my pumpkin pie with leaf cut outs from the extra dough. I used these cute leaf piecrust stamps that I purchased on sale last spring and have been dying to use.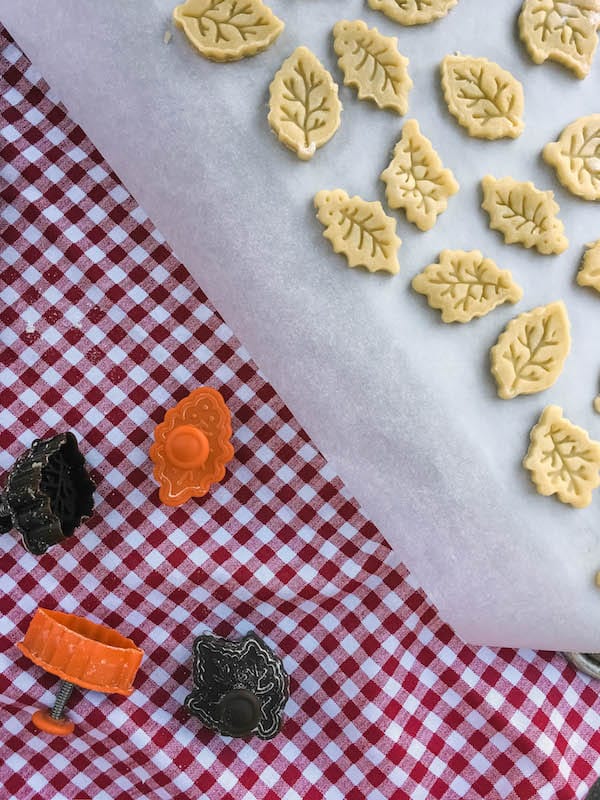 This pumpkin pie will not disappoint at your Thanksgiving dinner! ♡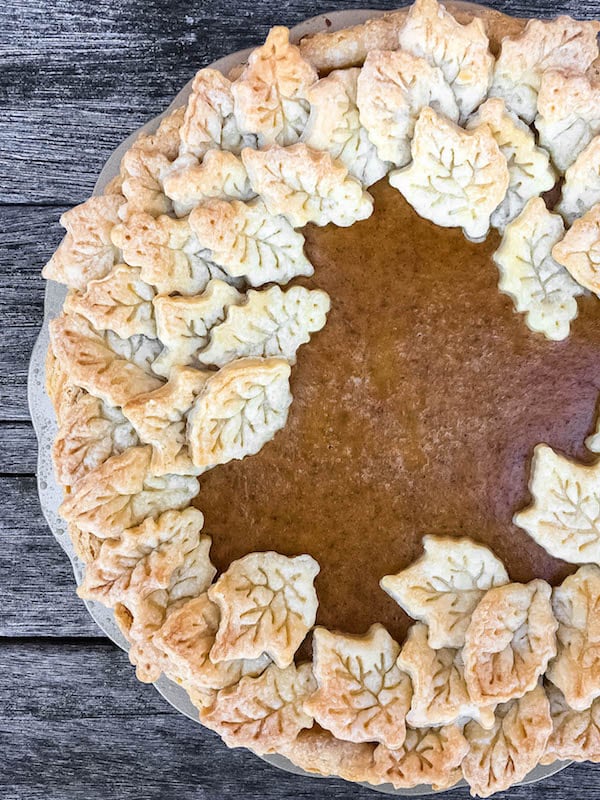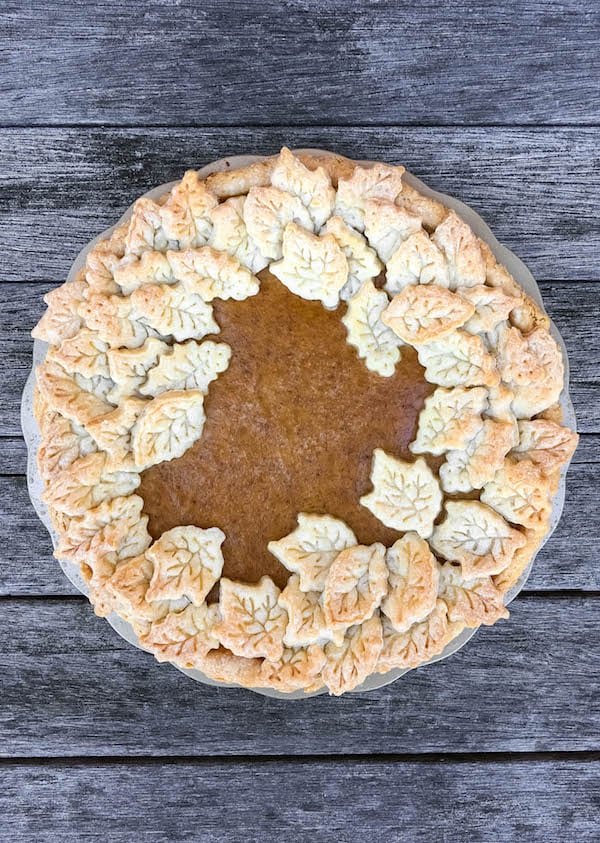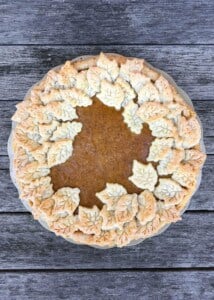 Traditional Pumpkin Pie
Traditional pumpkin pie recipe – the rich, smooth, creamy, spiced version we all know and love with fresh pumpkin puree and a homemade buttery crust.
Ingredients
Pumpkin Puree
1

whole sugar or pie pumpkin

about 3 lbs
Pie Crust
3

cups

flour

1

tsp

salt

1 1/2

cups

cold butter

cut into cubes (3 sticks)

1

egg

lightly beaten

5

tbsp

cold water

1

tbsp

white wine vinegar
Filling
3/4

cups

sugar

1

tsp

cinnamon

1/2

tsp

salt

1/2

tsp

ground ginger

1/4

tsp

ground cloves

2

eggs

15

oz

fresh pumpkin puree

or 1 can

1

cup

half and half

1

cup

milk

1

tsp

vanilla
Instructions
Pumpkin Puree
Preheat oven to 375°F.

Wash the pumpkin to remove any dirt. Cut the pumpkin in half and remove stem. Remove all of the seeds and stringiness from the center of the pumpkin.

Place the pumpkin halves cut-side down onto a baking sheet lined with parchment paper. Roast for 45 min-1 hour, or until the skin darkens and is shriveled. The pumpkin should be very soft.

With a spoon, scoop the pumpkin out of the skin and transfer to a food processor. Puree until completely smooth. *
Pie Crust
Combine flour and salt in a large bowl.

In a food processor, add flour and cold butter. Pulse a few times until lightly combined. With the motor running, add egg, cold water, and vinegar into dough. Pulse until just combined (dough might be slightly crumbly).

Remove dough from bowl and gather it into a ball with your hands. Divide the dough in half and slightly flatten it into a disc. Wrap the dough discs with plastic wrap and refrigerate for 30 minutes.

Dough recipe is enough for 2 pies or 1 pie with leaf decorations.
Pumpkin Pie
Preheat oven to 425°F.

In a small bowl, combine sugar, cinnamon, salt, ginger, and cloves.

In a large bowl, whisk eggs. Add pumpkin puree and sugar mixture. Whisk in half and half and milk until well combined.

On a floured surface, use a rolling pin to roll out chilled dough into a round shape. The dough should be at least 1-in larger than your pie dish. Carefully place the dough into your pie dish. Tuck excess dough under itself. Crimp the edges with your fingers (optional).

Pour filling into unbaked pie shell.

Bake 15 minutes at 425°F. Then, reduce oven temperature to 350°F and continue baking for 45-60 minutes or until the edges seem dry and the center is set but slightly jiggly. If you are going to decorate pie with leaves, roll out remaining dough and cut out leaf shapes. When the pie has been baking for 40 minutes, remove from oven and quickly lay leaf cut-outs over crust. Continue baking until pie is done.

Remove pie from oven and place on a cooling rack to cool completely.

Serve immediately or refrigerate.
Notes
*To store pumpkin puree: Pumpkin puree stored in the refrigerator for up to 5 days. You can also store pumpkin puree in air-tight freezer bags for 3 months.
Tried this recipe?
Let us know how it was and tag @bakedambrosia on Instagram