Almond Butter Greek Yogurt Parfait
Greek Yogurt Parfaits layered with Granola, Blackberries, and Almond Butter. A healthy and flavorful breakfast or snack that can be prepared ahead and taken on-the-go.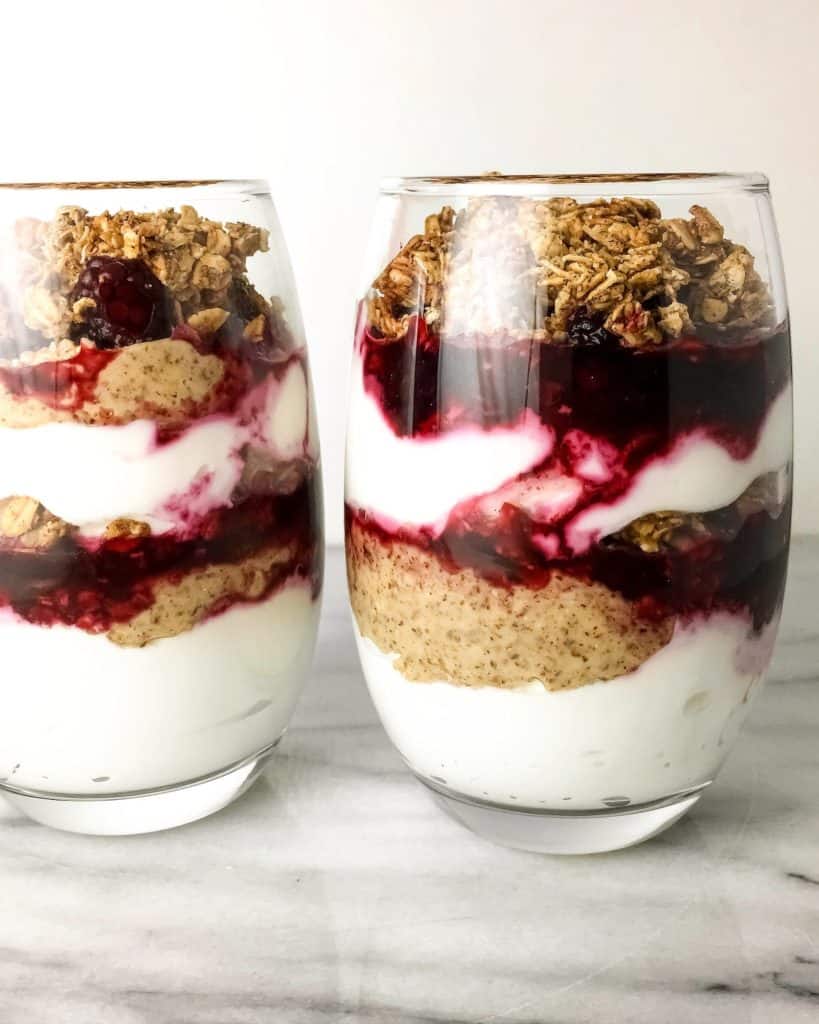 Happy Monday!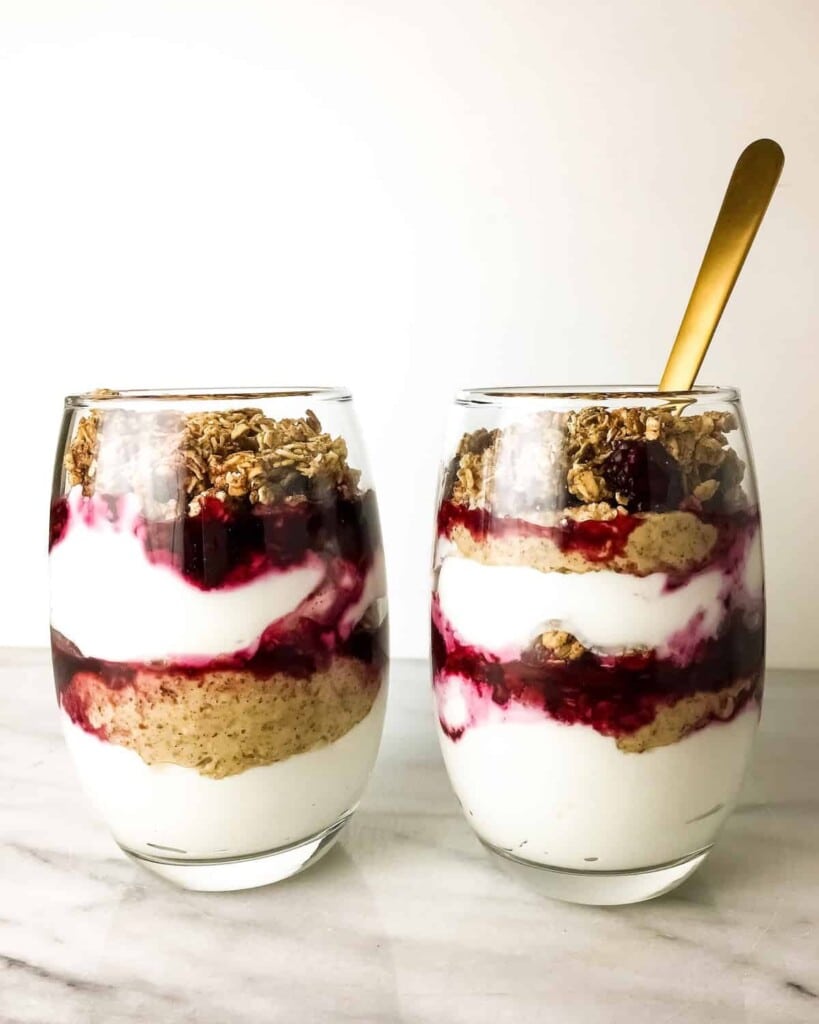 Monday's are always a great day to begin eating healthy (if you don't already do so 🙃). Greek yogurt is staple in my daily diet. It's packed with protein and loaded with probiotics (the good bacteria that are essential to your gut and over all health). Plus its an excellent source of important micronutrients such as calcium, potassium, zinc, and Vitamin B12. And I can't forget to mention that it's creamy and delicious! When buying yogurt, I always get organic plain nonfat or low fat so that I can control the sweetness and whatever else I want to add to it. Flavored yogurts are usually LOADED with added sugars and thickeners. Parfaits are a delicious and beautiful way to serve yogurt. You can also prepare them in mason jars for a quick on the go breakfast or snack! In today's parfait, I layered it with the Naturally Sweetened Granola I made earlier this week, blackberries, and almond butter. ❤️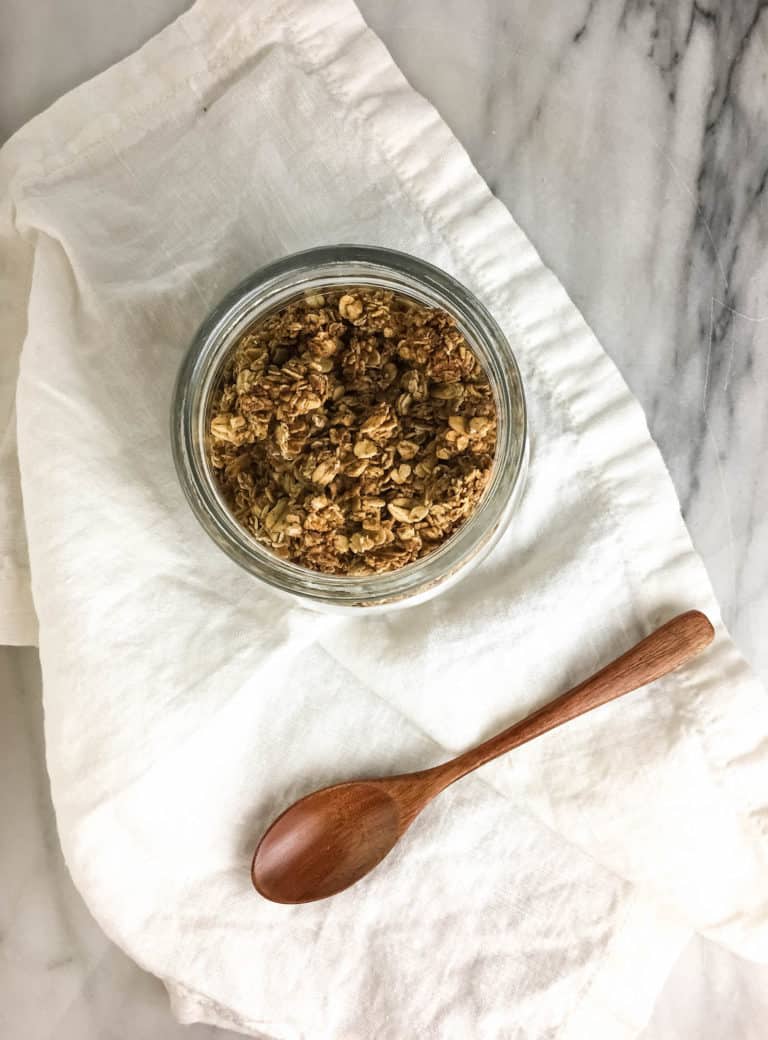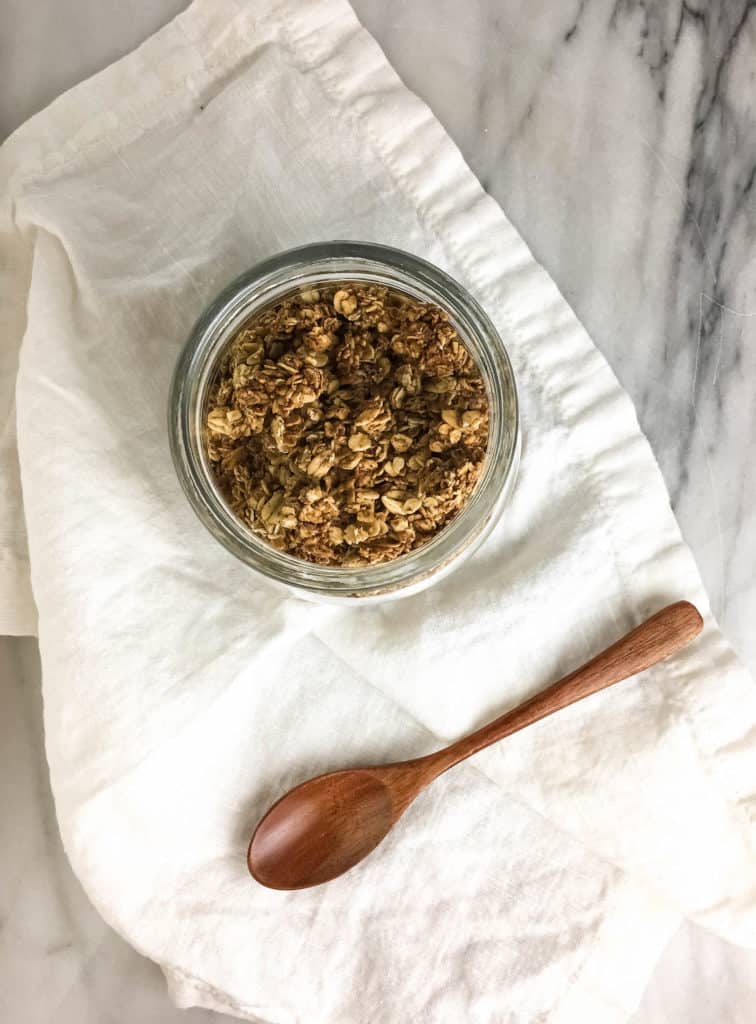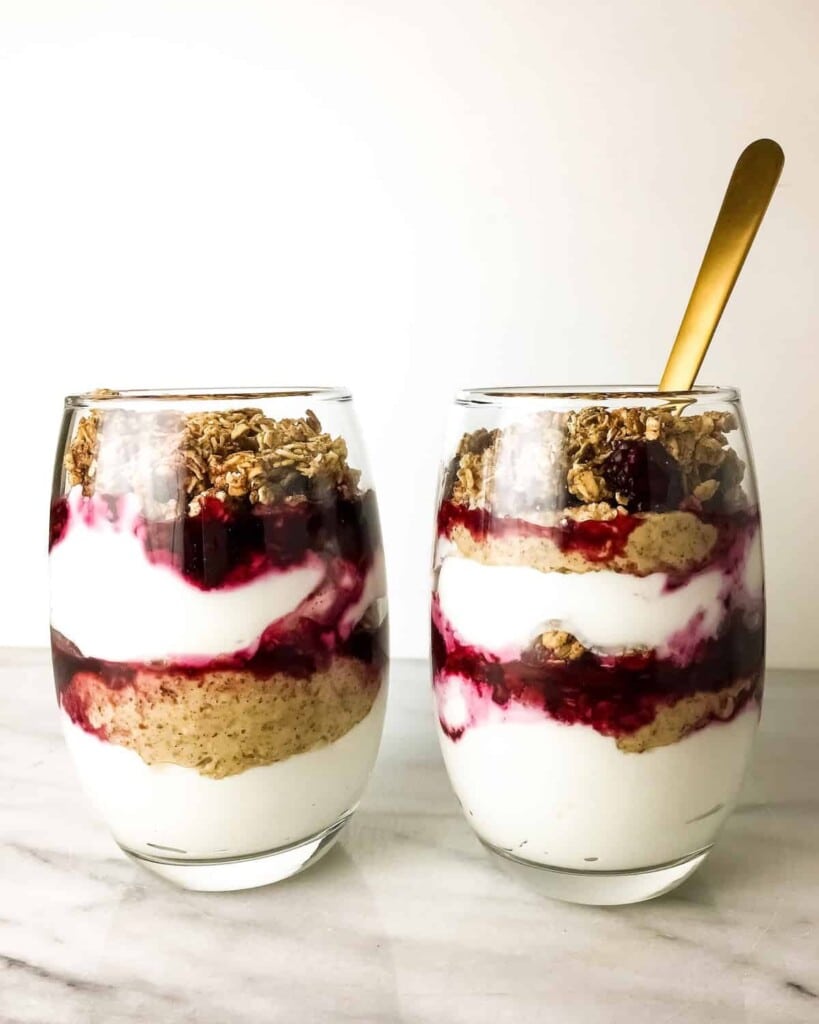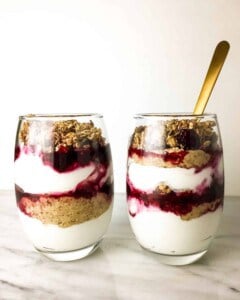 Granola, Blackberry, and, Almond Butter Parfait
Ingredients
Plain Greek yogurt

Berries

I used blackberries or any seasonal fruit

Almond butter

Granola

I used my Naturally Sweetened Granola

Optional: almonds

sunflower seeds, pumpkin seeds, hemp heart, chia seeds, flax seeds, pistachios, etc.
Instructions
In a small bowl, layer all of the ingredients beginning with yogurt. Top with granola.

Enjoy!
Tried this recipe?
Let us know how it was and tag @bakedambrosia on Instagram