Bakery Style Triple Chocolate Muffins
Forget the bakery, we are making Triple Chocolate Muffins in our own kitchens! Delicious, decadent, and easy to make, these muffins are better than the bakery's!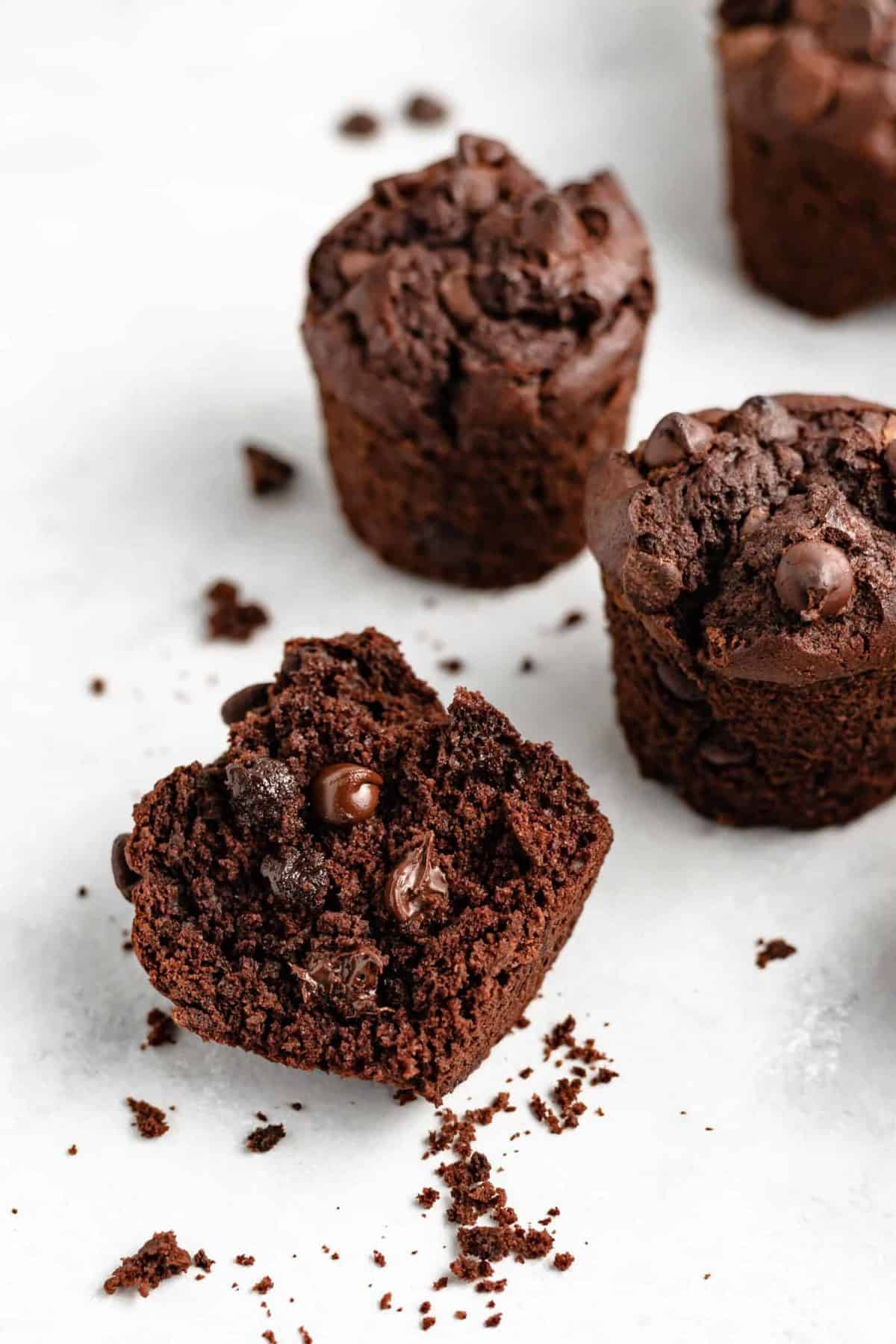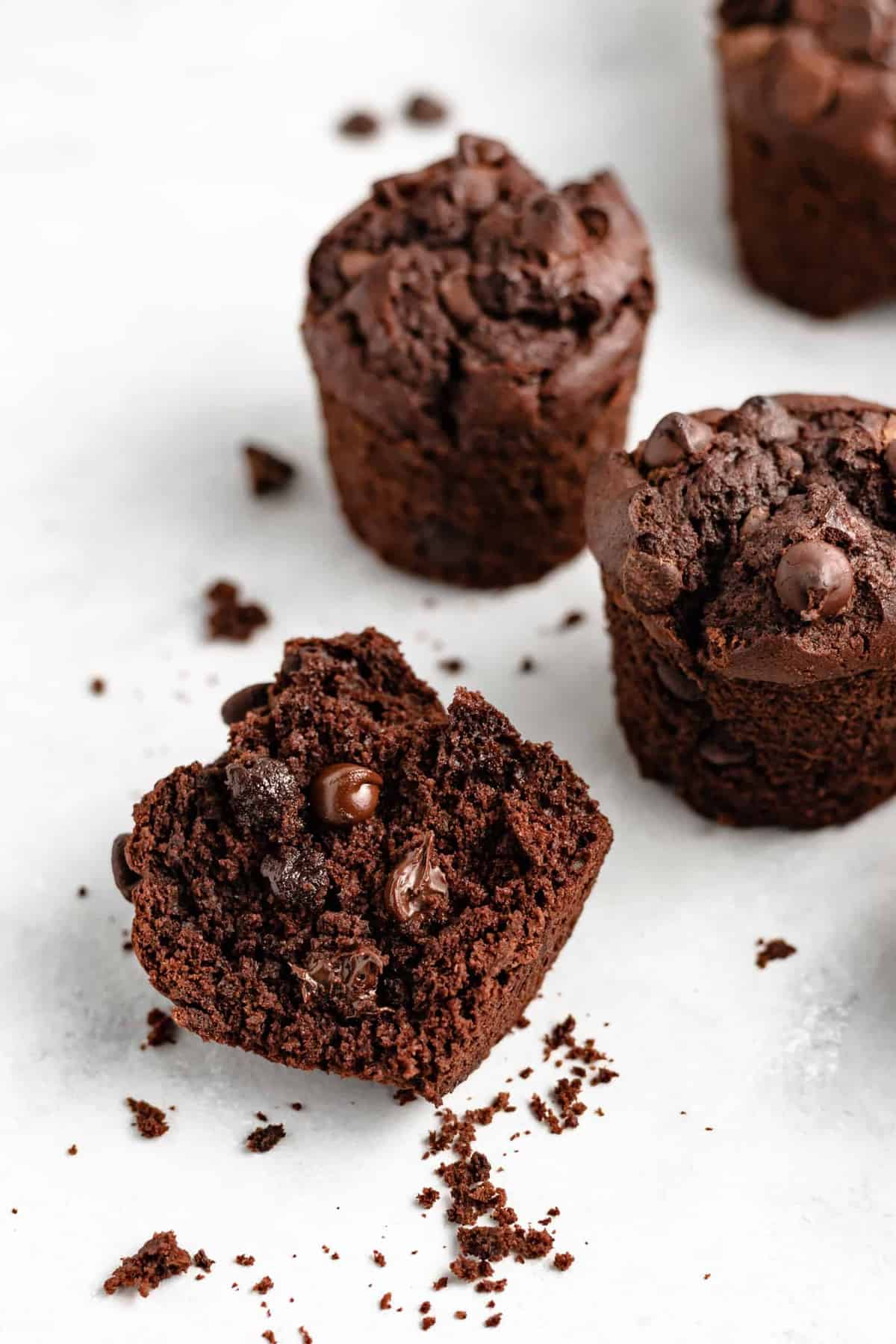 I love bakery-style muffins. There is something comforting in those giant moist, soft yet dense, with crispy top muffins that makes it impossible to enter a bakery and pass one up. These Triple Chocolate Muffins are actually be better than the ones you find at the bakeries. They are decadent, studded with chocolate chips, and the tops a perfectly crunchy. Serve them for breakfast or as a dessert, these Triple Chocolate Muffins won't disappoint!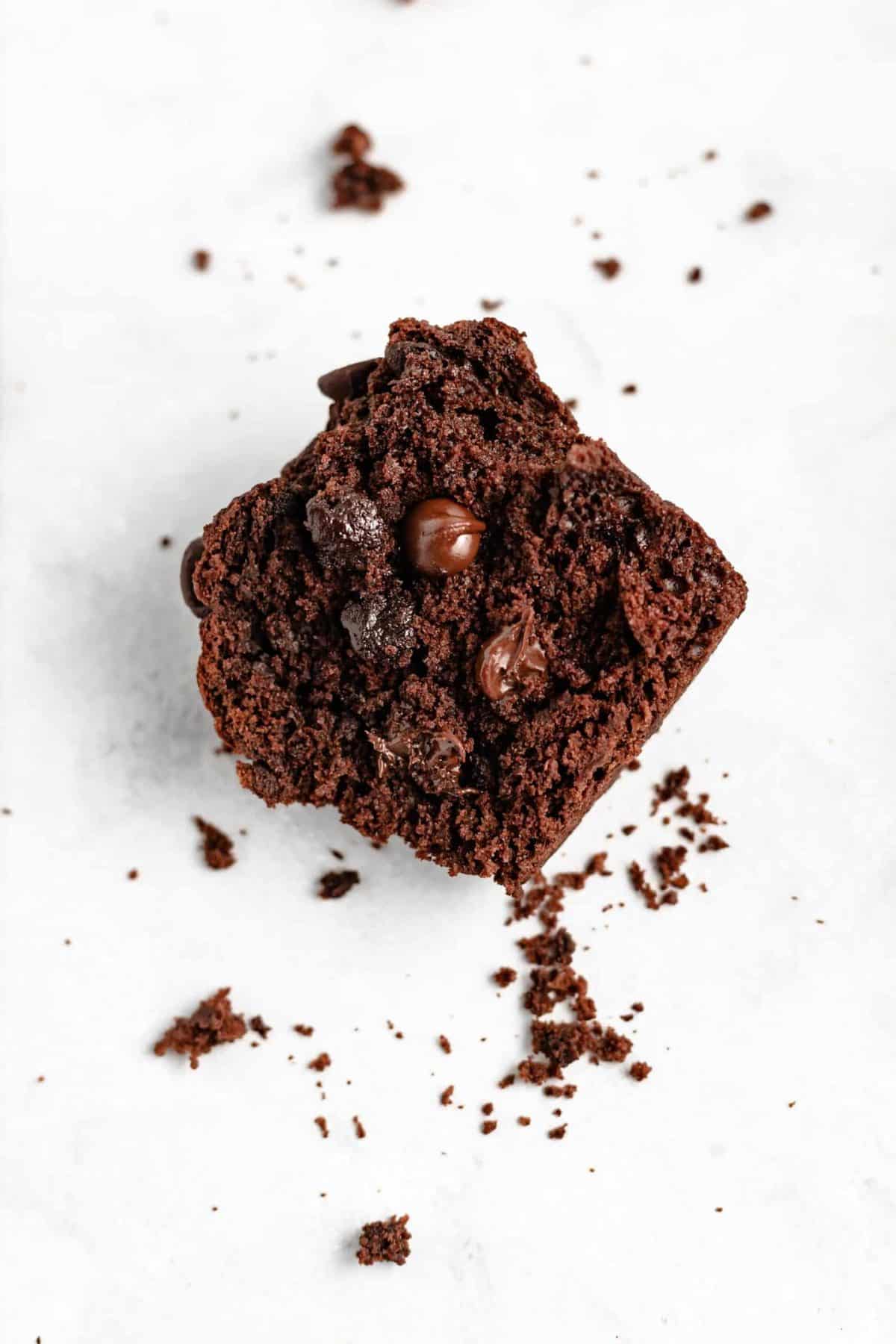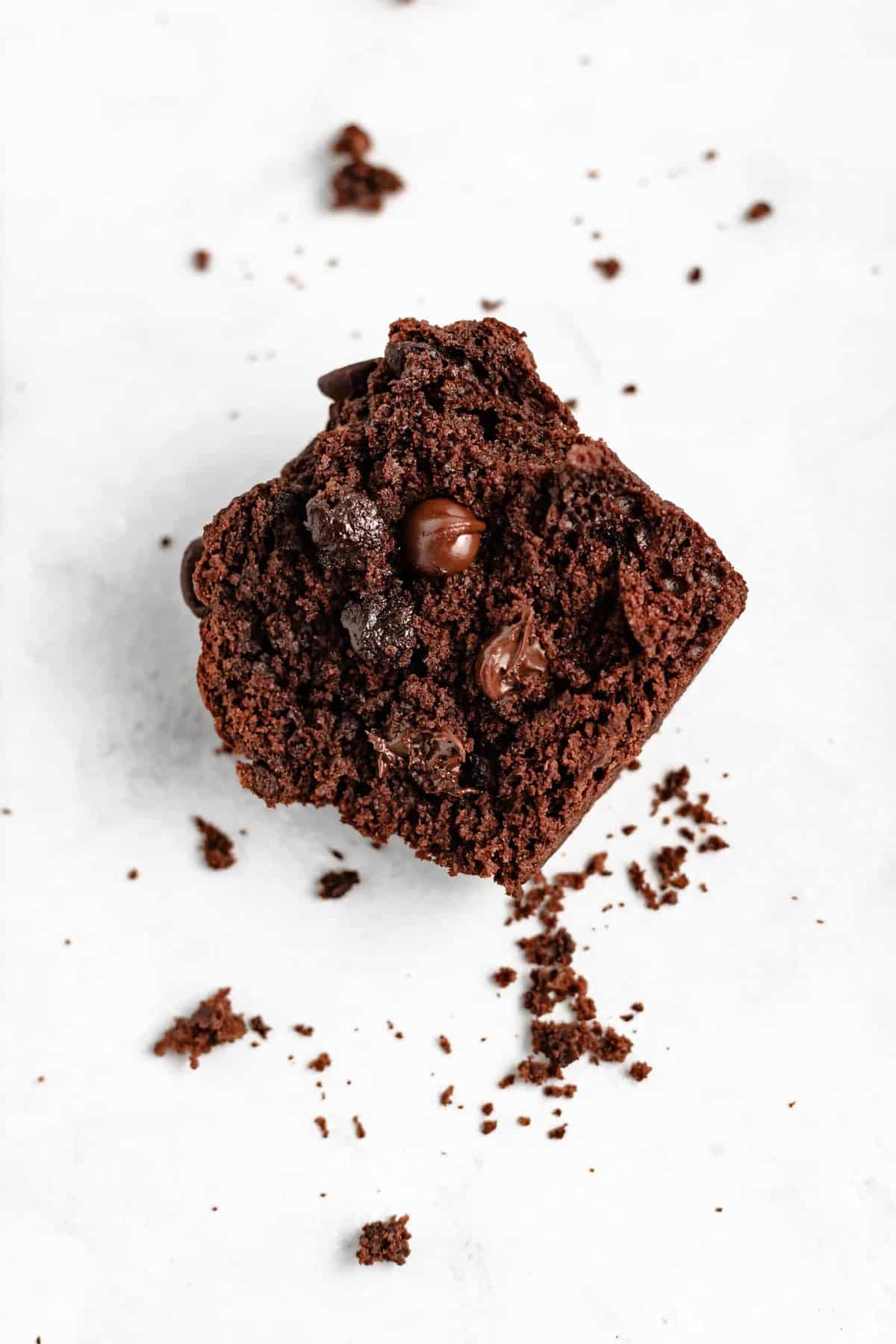 How to Make Triple Chocolate Muffins
Typically, muffins are considered quick breads, which are made using the muffin method. For this recipe, I decided that the creaming method produced a lighter and softer muffing. Here's how it's done:
Preheat oven
prepare ingredients
cream butter and sugars
add cooled melted chocolate
beat in eggs
add dry ingredients, alternating with buttermilk
fold in chocolate chips
fill muffin cups and bake.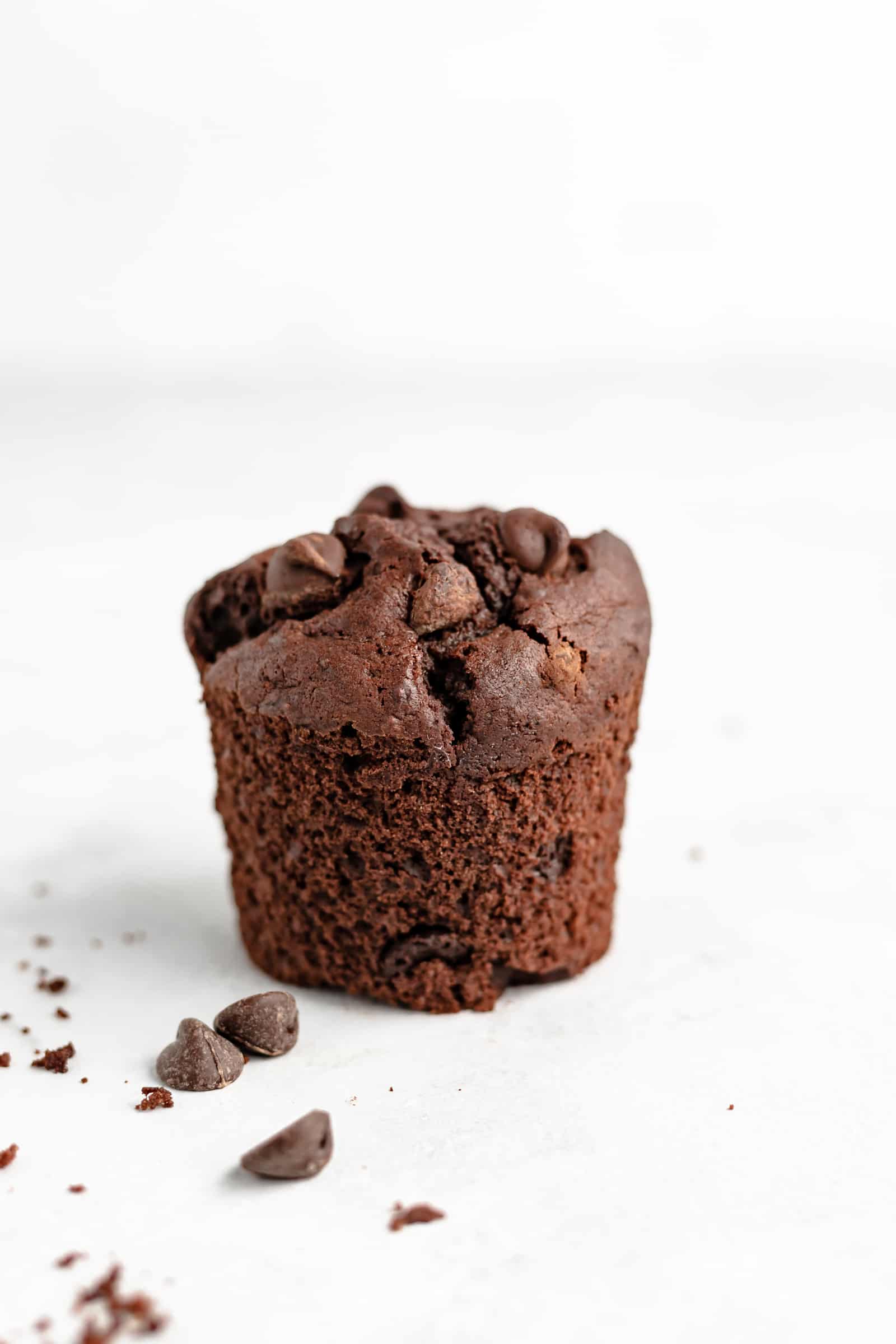 Tips for Making the Perfect Muffins
With these easy muffin tips, you will get bakery quality muffins every time!
Do not over-mix! Over mixing the batter will make your muffins dense and chewy. Combine the wet and dry ingredients just until combined.
My Triple Chocolate Muffin recipe also uses melted chocolate and cocoa powder. I like to use a high quality chocolate, such as Valrhona or Ghirardelli. Make sure that you cool the melted chocolate slightly before adding it to the batter. For the cocoa powder, I love Rodelle's Gourmet Baking Cocoa.
This recipe uses buttermilk which gives the muffins a softer texture. The acidity of buttermilk helps keep the muffins moist by breaking down tough strands of gluten.
Make sure your oven in preheated and bake you muffins on the middle rack to ensure an even temperature.
Insert a toothpick or wooden skewer in the middle of a muffin to test for doneness. The toothpick should come out clean with just a few moist crumbs. Over baking will cause dry muffins.
Muffins can be frozen up to 3 months in a freezer bag or air tight container.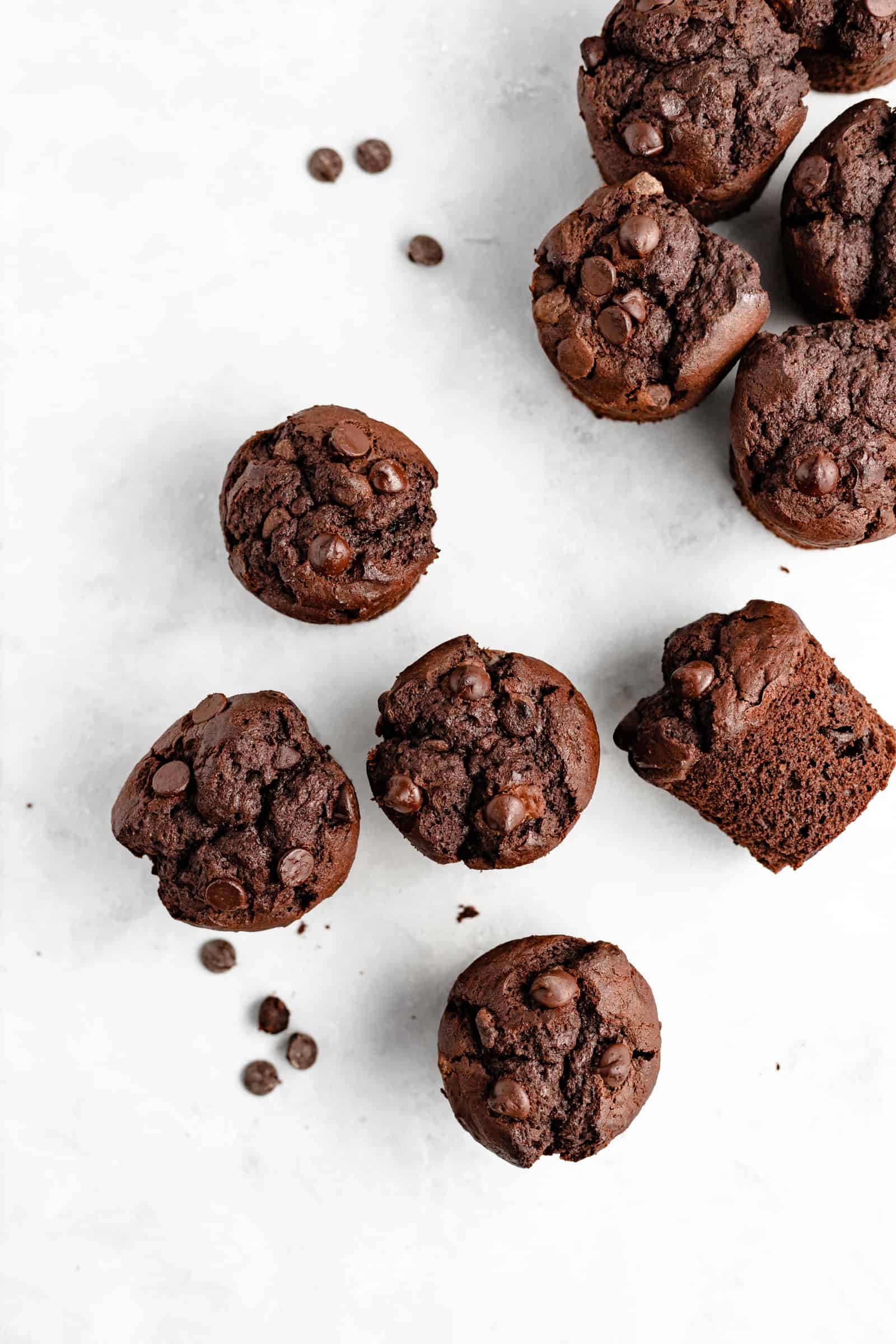 If you like chocolate, you're going to LOVE these Triple Chocolate Muffins! Made with loads of melted chocolate in the batter and full of chocolate chips, this recipe takes chocolate muffins to a whole new level.
More Muffin Recipes You'll Love
Cherry Almond Muffins – so tender and perfectly sweet.
Whole Wheat Pumpkin Muffins – moist, fluffy and perfectly spiced!
Paleo Chocolate Chip Pancake Muffins – perfect for meal prep, this no-fuss breakfast can be baked ahead.
The Best Bakery Style Pumpkin Muffins – family favorite – bakery quality straight from your oven in less that 40 minutes!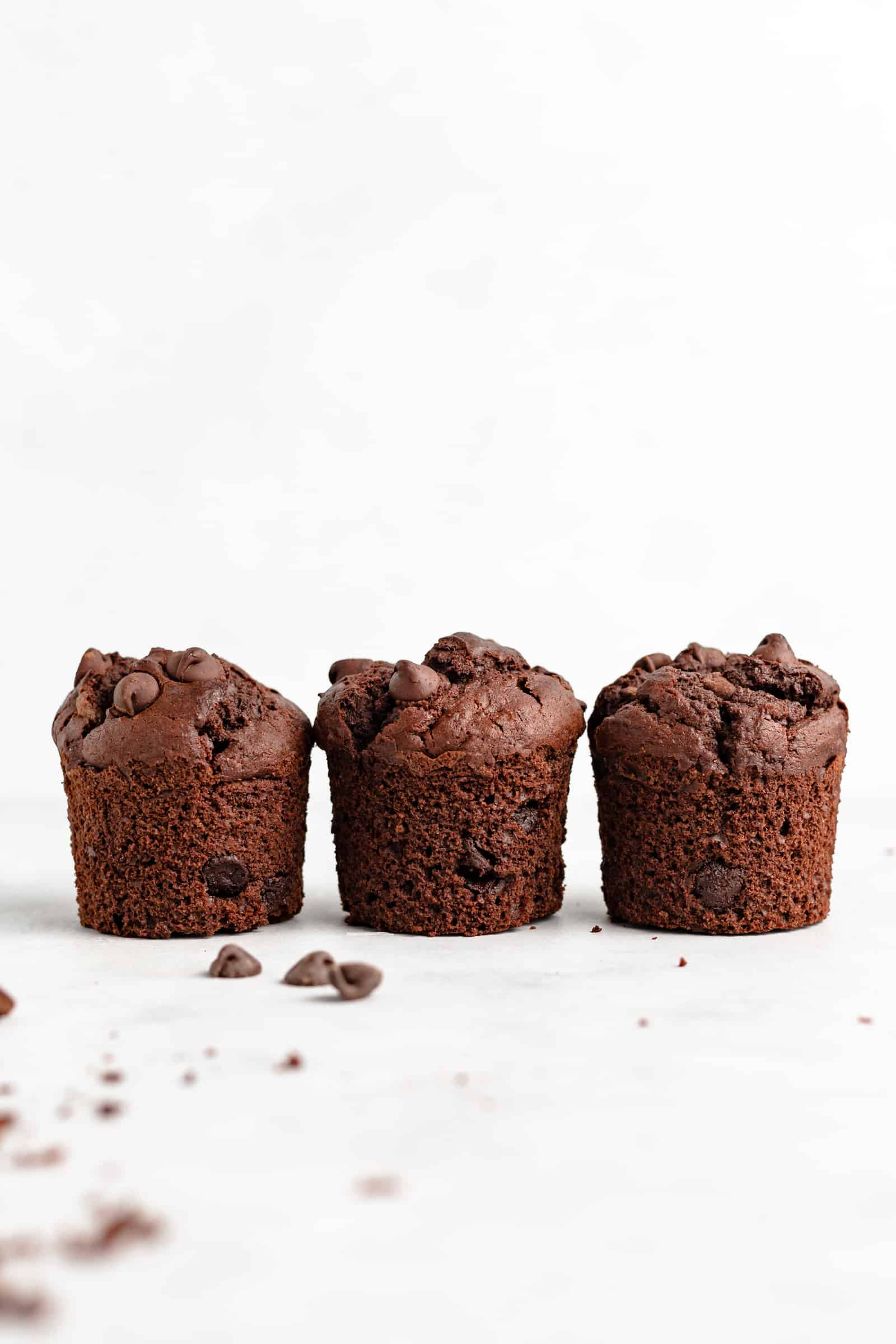 If you make this recipe, take a photo and tag #bakedambrosia on Instagram and Facebook so that I can see your creations and feature them on Instagram! To stay up to date with the latest recipes, follow Baked Ambrosia on Pinterest, Facebook, Instagram, and Youtube. ♡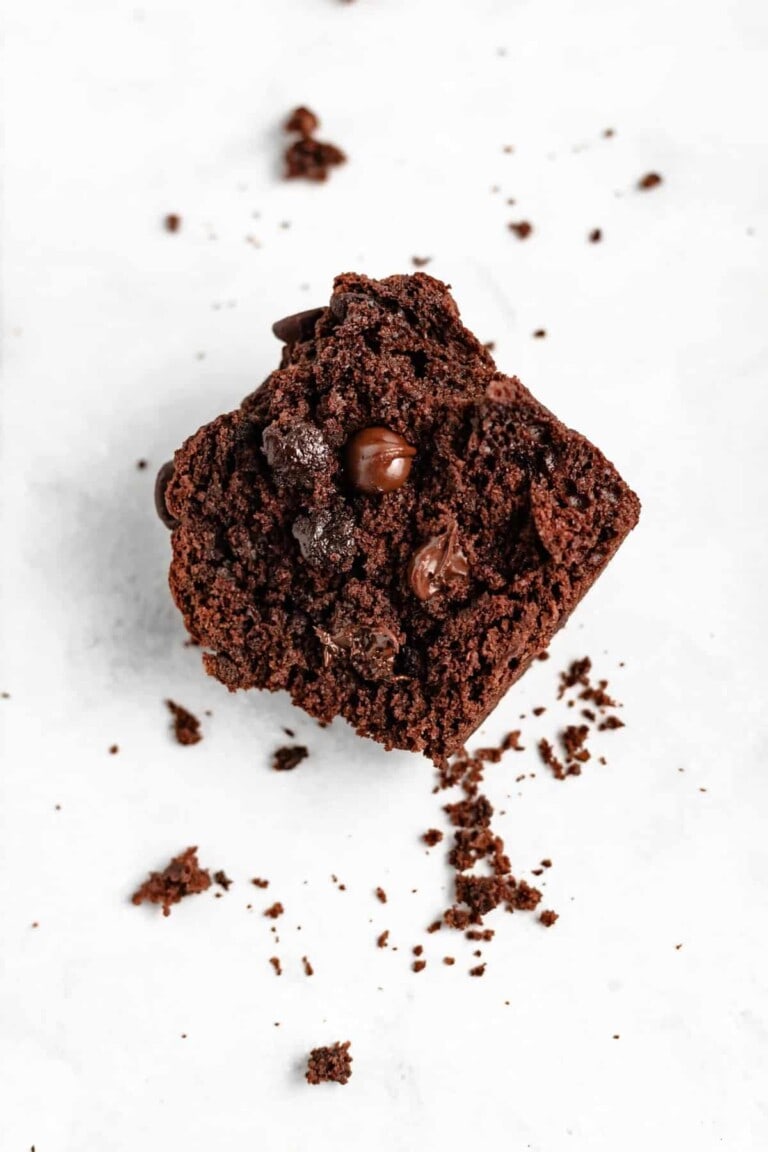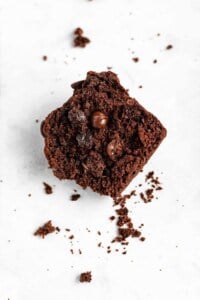 Bakery Style Triple Chocolate Muffins
Forget the bakery, we are making Triple Chocolate Muffins in our own kitchens! Delicious, decadent, and easy to make, these muffins are better than the bakery's!
Ingredients
11

tbsp

150 g butter, room temperature

1/2

cup

100 g sugar

1/3

cup

70 g packed brown sugar

9

oz

255 g high quality chocolate, melted and slightly cooled

2

eggs

1

tsp

vanilla

2 1/2

cups

340 g flour

1/3

cup

35 g cocoa powder

1 1/2

tsp

baking soda

1/4

tsp

salt

1 1/2

cups

370 g buttermilk

6 1/2

oz

187 g chocolate chips
Instructions
Preheat oven to 400 degrees F. Line a 12-cup muffin tin with liners and set aside.

In a large bowl, cream butter and sugars until light and fluffy. Beat in melted chocolate. Add eggs one at a time, beating well after each addition. Beat in vanilla.

Combine flour, cocoa, baking soda and salt in a separate bowl. Add dry ingredients to creamed mixture alternately with buttermilk, beating well after each addition. Fold in chocolate chips

Fill paper-lined muffin cups two-thirds full. Bake 25-30 minutes or until a toothpick inserted in center comes out clean. Cool 10 minutes before removing from pans to wire racks to cool completely.
Tried this recipe?
Let us know how it was and tag @bakedambrosia on Instagram