A healthier take on the traditional Cypriot "koupa" – very easy to prepare and requires no deep frying!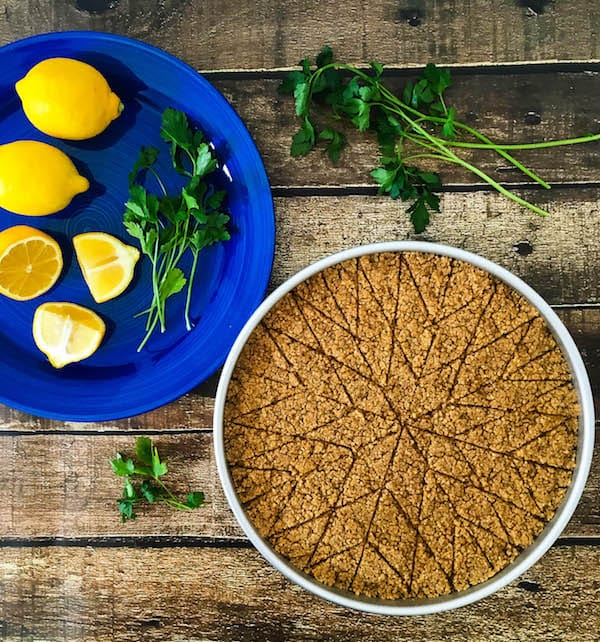 Koupes are fried bulgur pastries typically filled with ground meat. They are popular in Cyprus as well as Middle Eastern countries where they are known as kibbeh, kibbe, kebbah, or kubbeh. In Cyprus, koupes (koupa, singular) are sold as street food. They are also served as snacks, mezes and are found in almost every bakery or confectionary.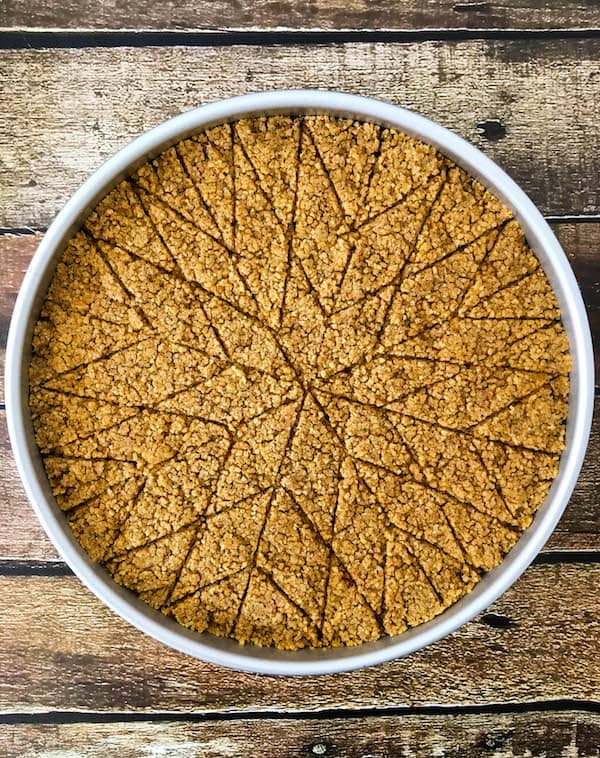 I have a soft spot for koupes. They take me back to my summers in Cyprus where my cousin and I always end a long night out at the bakery or "fourno" snacking on cheese pies (tiropites) and koupes. Indulging in these warm fried pastries at 4:30 in the morning is sort of our ritual. We squeeze some fresh lemon juice on them and we are in heaven!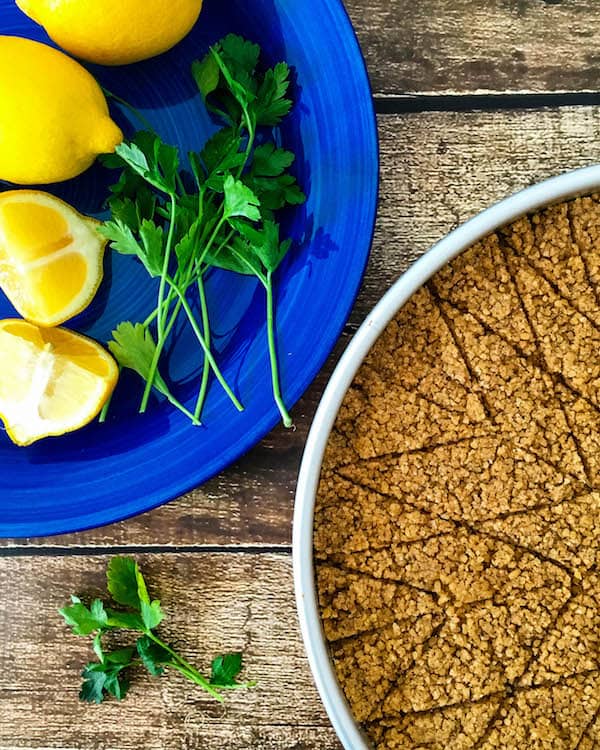 Although koupes are amazing and I wouldn't mind eating them any time of day, I try to treat myself only on special occasions. Since they are fried, they aren't exactly the healthiest food. Koupes are also very time consuming and require a lot of technique to make.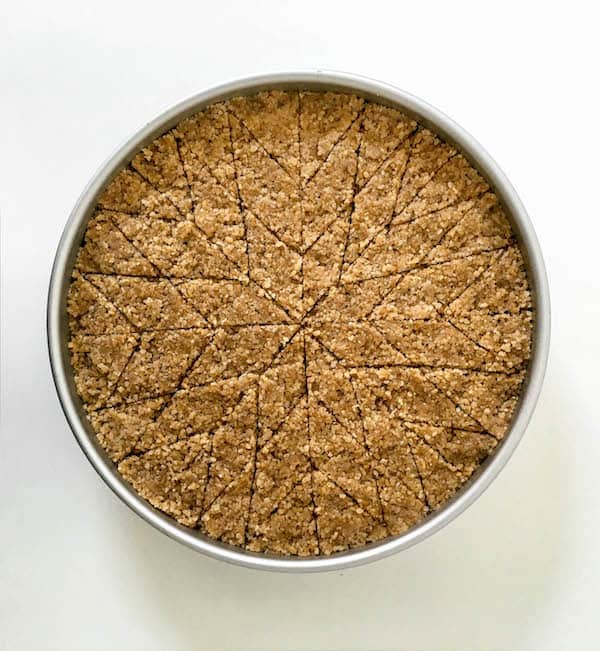 Soooo, I decided to recreate a healthier version of a koupa. This "koupa pie" consists of a bulgur base, a ground meat filling, and then another layer of bulgur for the top crust. The meat is flavored with lots of onion, parsley, and cinnamon – just like a classic koupa. I used lean ground turkey because I was feeling extra healthy when I made this, but ground pork is used traditionally. During lent, you will find vegan koupes in Cyprus. Just eliminate the egg and substitute the ground meat with chopped mushrooms if you prefer a no-meat version.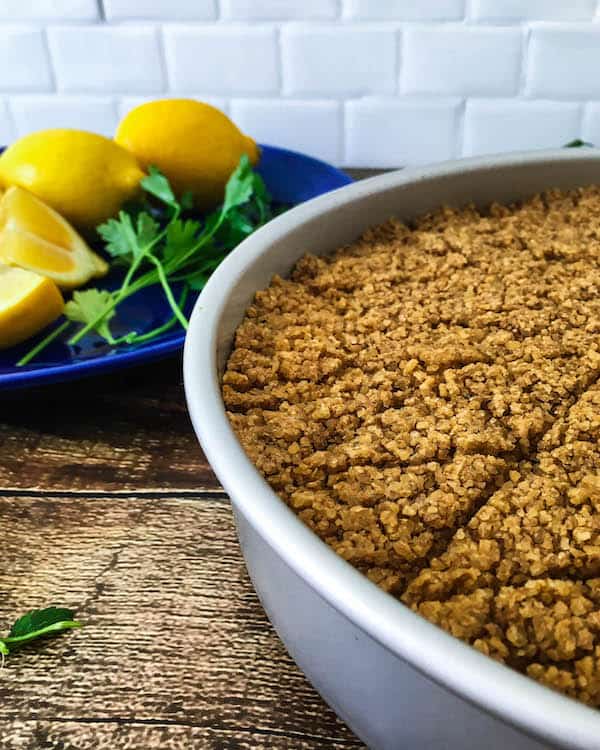 This is truly an excellent dish. It has all of the amazing flavors of a traditional koupa, but it is healthier and hassle-free!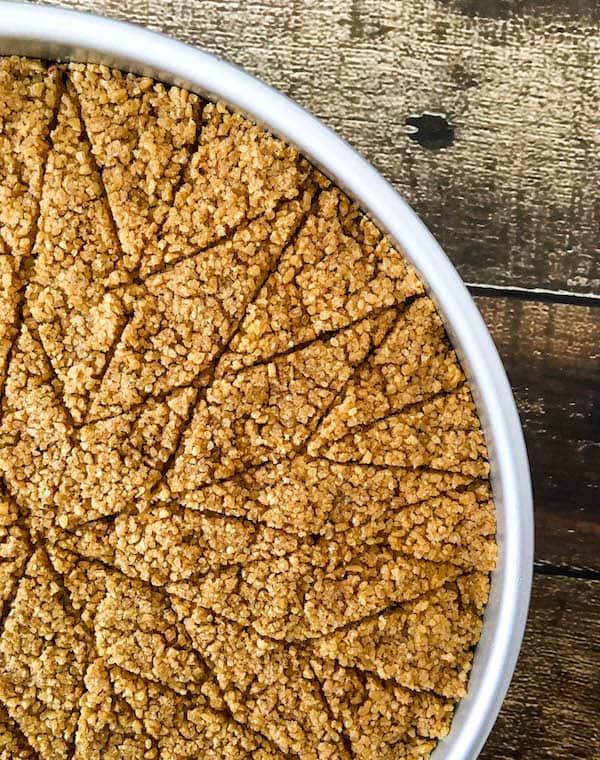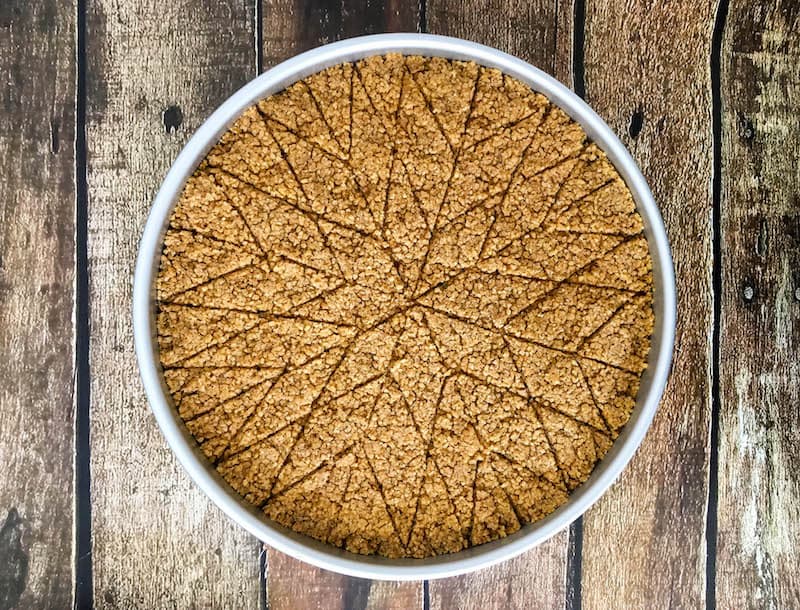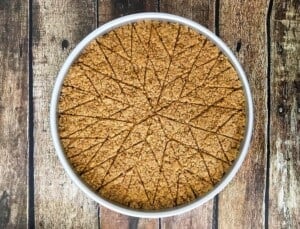 Koupa Pie
Ingredients
3

cup

fine bulgur

1/2

cup

whole wheat flour

3

tbsp

olive oil

3

cups

boiling water

1

tsp

salt

1

egg

lightly beaten
Filling
1

pound

ground meat

turkey, pork, chicken

1

tbsp

olive oil

1

large onion

chopped

1/2

tsp

cinnamon

salt and pepper

1

cup

parsley

chopped

1/4

cup

water

lemon wedges for serving
Instructions
In a large mixing bowl, combine bulgur, flour, olive oil, and boiling water. Cover and let bulgur soak up water for 1 hour. Uncover add beaten egg and knead until well combined.

Preheat oven to 350°F.

Heat up olive oil in skillet over medium heat. Add meat and chopped onion. Saute until meat is cooked and onions are translucent. Add cinnamon, salt, and pepper. Add water and bring to a boil. Continue cooking for an additional minute, then remove from heat. Stir in chopped parsley.

To assemble the pie, lightly coat a 10-in round pan with olive oil. Add half of the bulgur mixture and press down into pan. Add filling, spreading it evenly over crust.

Top the filling with the remaining bulgur, pressing down to make sure the crust is compact.

Optional: With a sharp knife, make diamonds on top crust, cutting only 1/4 of the way through.

Lightly brush top of pie with olive oil and place in oven. Bake 50 minutes, or until the top has developed a golden color.

Remove from oven and let cool 15 minutes before serving with lemon wedges.
Nutrition
Serving:
1
/12
Calories:
275
kcal
Carbohydrates:
37
g
Protein:
13
g
Fat:
9
g
Saturated Fat:
1
g
Cholesterol:
43
mg
Sodium:
230
mg
Fiber:
7
g
Sugar:
1
g
Tried this recipe?
Let us know how it was and tag @bakedambrosia on Instagram