Lightened up moist Hummingbird Cupcakes with Cream Cream Frosting. A classic Southern favorite full of bananas, pineapple, coconut and walnuts.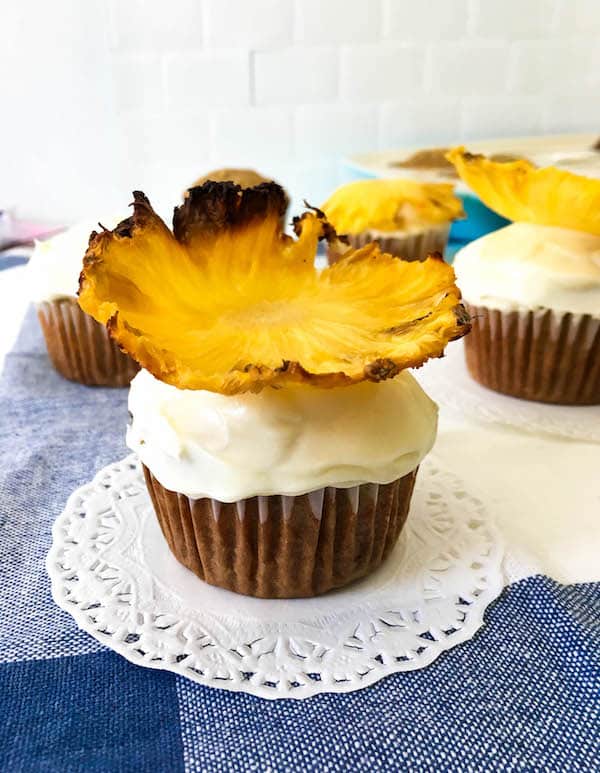 Don't worry – there are no birds in this recipe! Anyone who's lived or grew up in the South is very familiar with Hummingbird Cake, also known as "Granny's Cake". I had never tired or even heard of this cake until I saw it on a dessert menu and ordered it out of curiosity.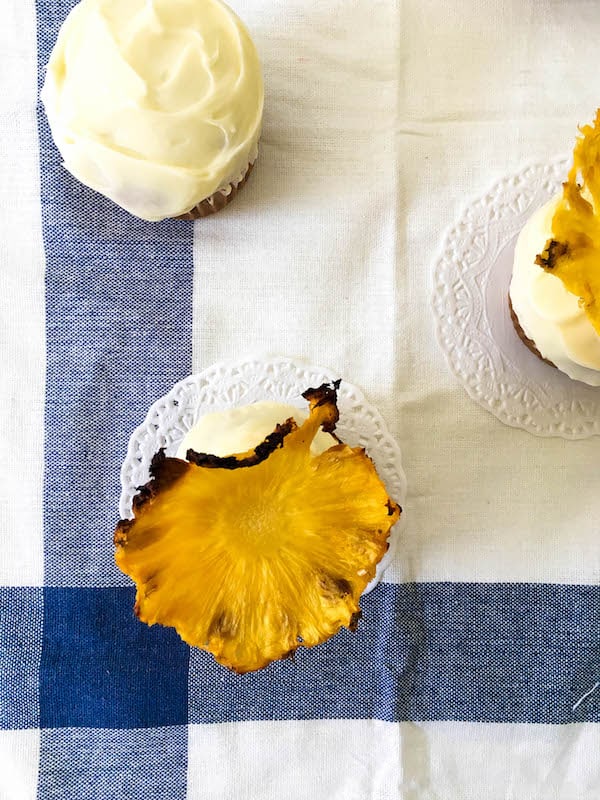 This cake originated in Jamaica and was first introduced to the United States as a tourism promotion in 1969. Hummingbird Cake became a Southern classic after a recipe was submitted to Southern Living magazine by Mrs. L.H. Wiggins of Greensboro, South Carolina in 1978. The cake was voted at the magazine's favorite and to this day is their most requested recipe.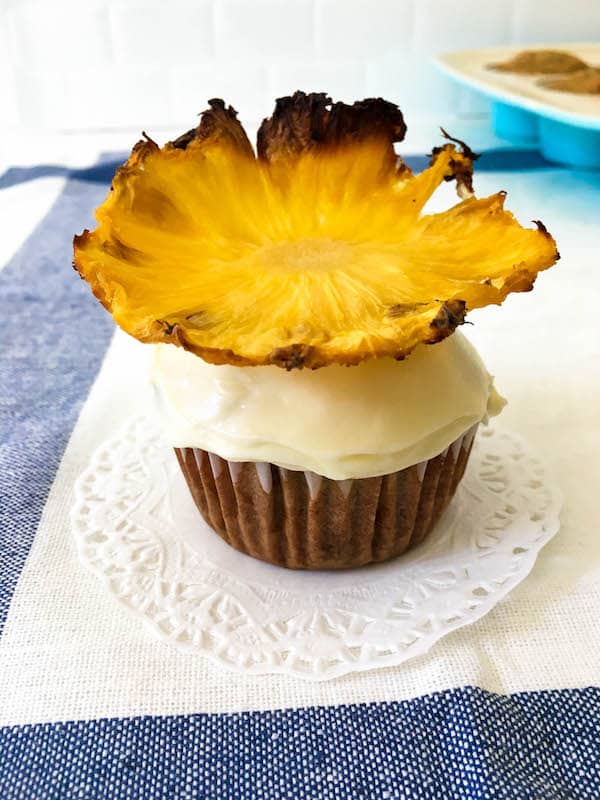 So what is Hummingbird Cake?
Hummingbird cake is sort of like a cross of carrot cake (minus the carrots) and banana bread, with lots of cream cheese frosting. It consists of lots of ripe bananas, pineapple, coconut, and nuts.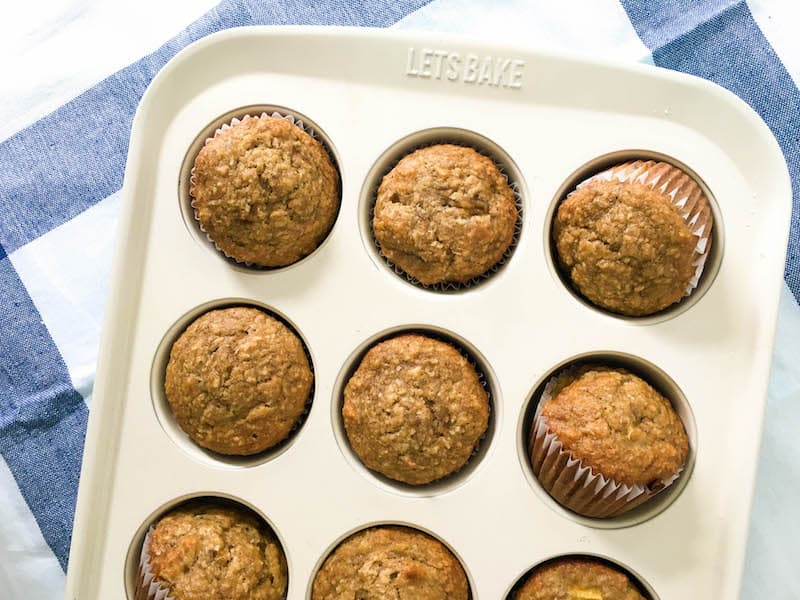 This cake is healthy, right? I mean all that fruit. It's basically like a fruit salad.
Okay maybe not so much. Especially after you pile on the cream cheese frosting.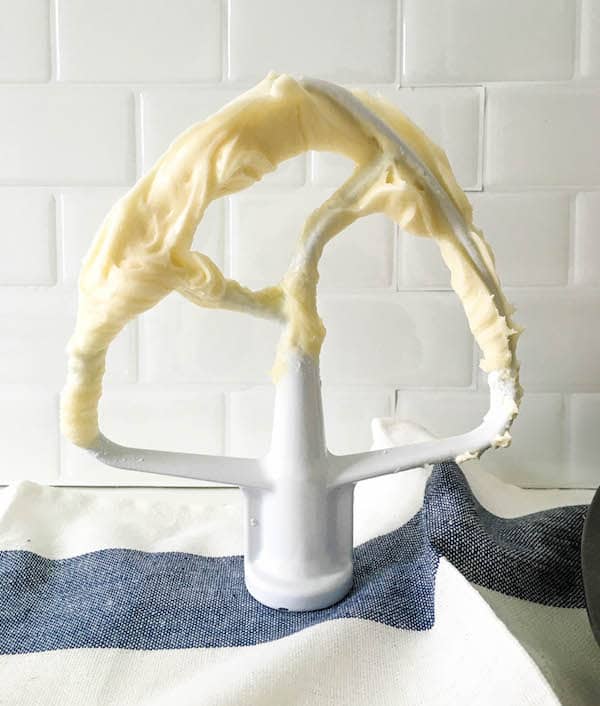 But, I lightened the recipe up a bit in cupcake form. This way you don't feel guilty eating your day's worth of calories and sugar in one sitting.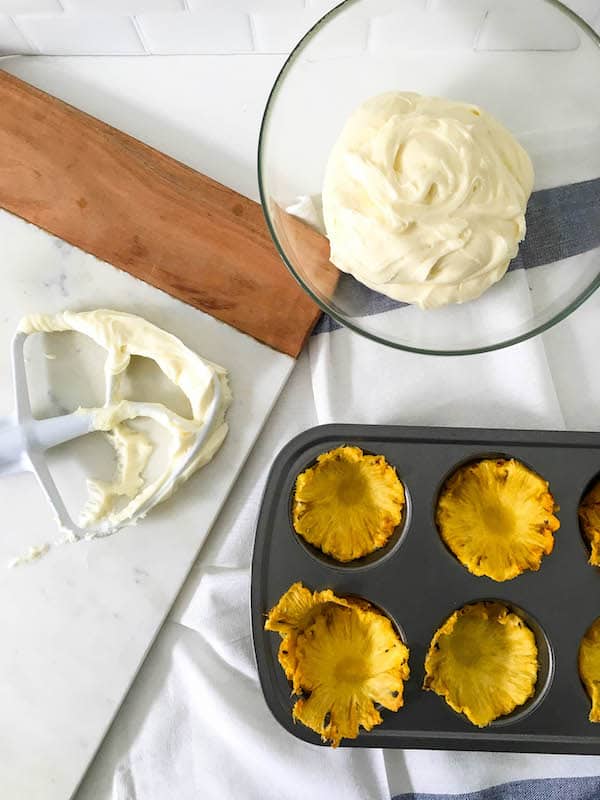 The original recipe submitted in the 70's calls for oil instead of butter. Since I made cupcakes instead of a layer cake, using butter helps in producing a better color. I also used 4 times less fat than what the traditional cake calls for! My version cuts down on the sugar because the cream cheese frosting provides enough sweetness to compliment the cupcakes. Instead of canned crushed pineapple, I used fresh pineapple that I chopped to tiny pieces. I also swapped out the pecans for walnuts, simply because I prefer their taste and they have a slightly better fatty-acid profile than pecans.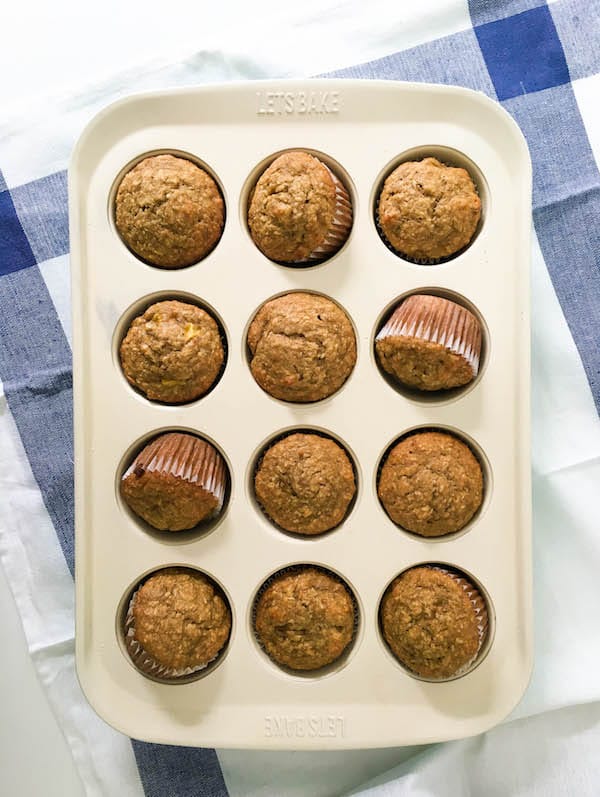 I topped each cupcake with pineapple flowers (totally optional!) which make an eye catching impression. They are very easy to make, but if you decide to make the pineapple flowers, allow yourself some extra time.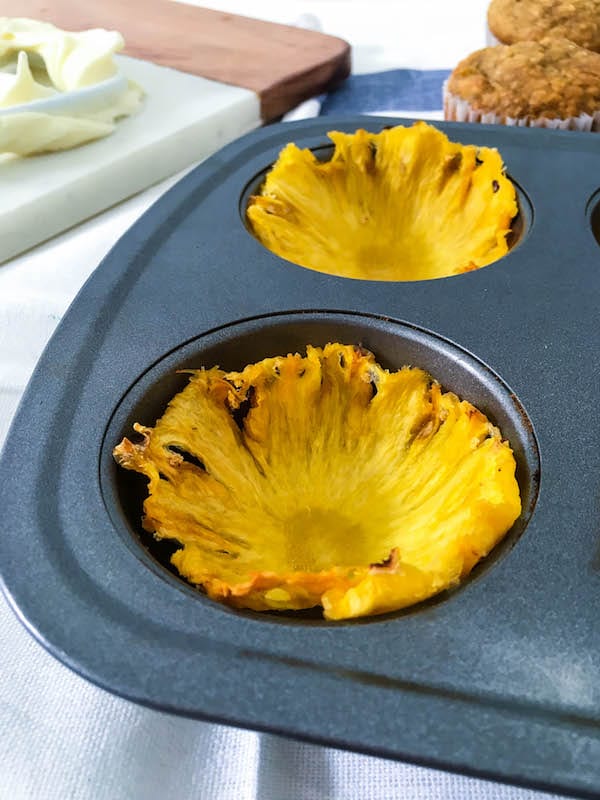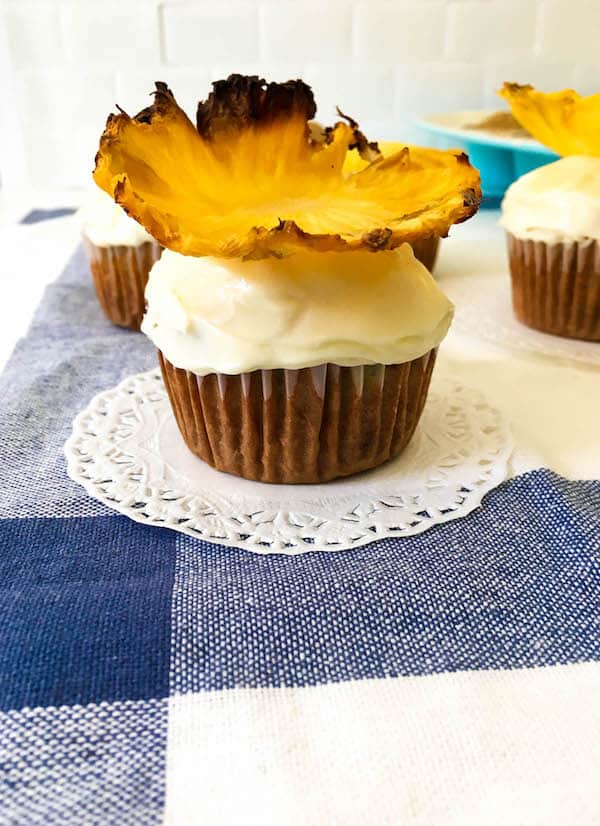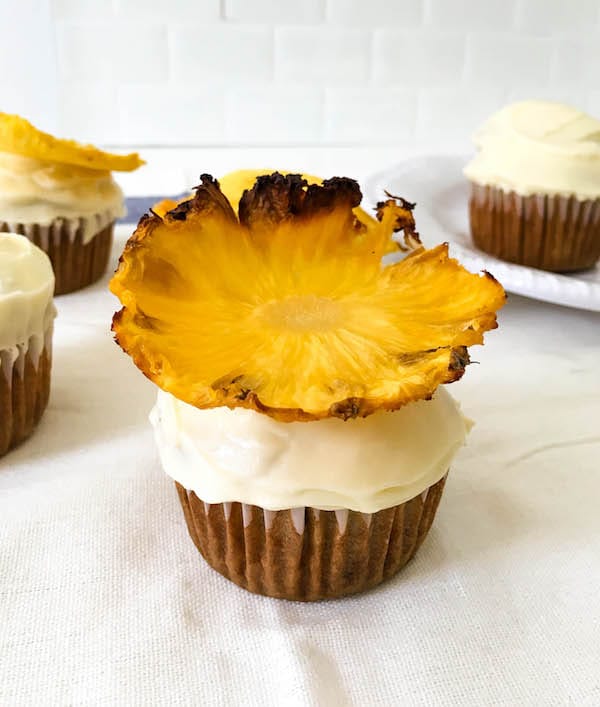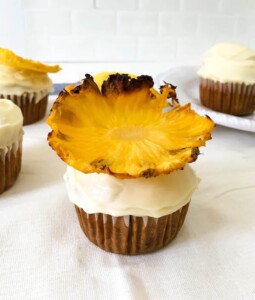 Hummingbird Cupcakes
Ingredients
Cream Cheese Frosting
8

oz

1 package cream cheese, room temperature

4

tbsp

butter

room temperature

2-2 1/2

cups

powdered sugar
Instructions
Pineapple Flowers
Preheat your oven to 225°F and line a baking sheet with parchment paper or a baking mat. Cut the top, bottom, and outer rind off the pineapple. With a pointed knife, cut out the seeds. Use a very sharp knife to slice the pineapple, as thin as you can. Lay the slices on the baking sheet and bake 30 minutes. Flip the slices and continue baking another 30 minutes, or until the slices look dried out. Once the slices are dried out and shrunken, remove from oven and transfer to a muffin pan. Let cool completely in the muffin pan so that they form a flower shape. It's best to leave them over night, or at least 2 hours so that they hold their shape.
Cupcakes
Preheat oven to 350°F.

Prepare cupcake pans by lining them with paper liners.

In a large bowl, whisk together flour, baking soda, salt, and cinnamon. In a separate bowl, combine melter butter, vanilla, and sugar. Whisk in eggs and mashed banana. Add the wet ingredients to the dry mixing until just combine (be careful not to over mix!). Gently fold in pineapple, shredded coconut, and walnuts.

Fill each cupcake liner about 3/4 full and bake 20-22 minutes, until a toothpick inserted in the center comes out clean. Let cool in pan for 5 minutes before transferring to a wire rack to cool completely.
Cream Cheese Frosting
In the bowl of an electric mixer, combine cream cheese and butter. Beat on medium-high speed until well combined and fluffy. Slowly add in powdered sugar. Once all of the sugar is added, increase the speed to high and beat until smooth and fluffy.

Frost each cooled cupcake with the cream cheese frosting and top with a pineapple flower.
Notes
* I didn't end up using all of the frosting, but if you are big on frosting, pile it on there!
Nutrition
Serving:
1
cupcake
Calories:
190
kcal
Carbohydrates:
30
g
Protein:
3
g
Fat:
7
g
Saturated Fat:
3
g
Cholesterol:
28
mg
Sodium:
74
mg
Fiber:
3
g
Sugar:
16
g
Tried this recipe?
Let us know how it was and tag @bakedambrosia on Instagram